I made a new signature for my mommy forum - with my own new kit! I'm making a kit called Emma's Toybox, featuring some of Emma's toys as the elements. I needed to do that for her ABC book (T is for Toys), so I figured I might as well make it into a kit ;) Cutting out the toys individually is a pain in the butt, but it will be worth it. I already have 40 papers, 5 full alphas, 6 frames, 3 frame clusters, 1 heart, 1 word art, 7 books, and 2 toys. I'm going waaaay overboard with this! I tend to do that. I still have lots of toys to make, though! I'll probably add another word art or 2 as well, and some other elements. I'll post the preview when it's ready ;) But for now, my new signature is a sneak peak ;) Here it is: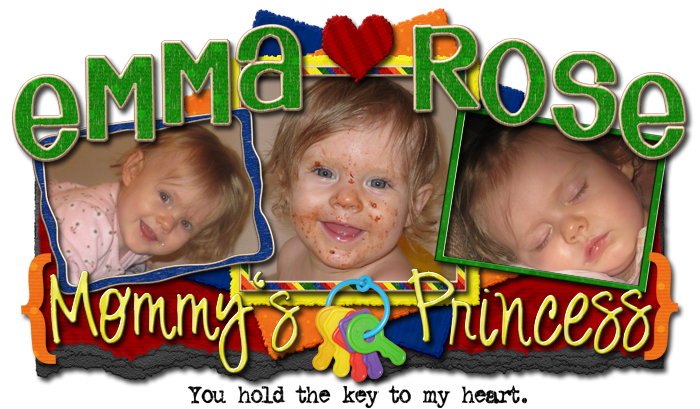 I hope people will like this kit! It's waaaaay better than my first attempt with that pink one. I think I'm just going to not touch that one again, unless I majorly revamp the elements. It didn't really have much of a theme to it, either.
Aaaanyway, everything in my signature is from my yet-to-be-released kit :) I used some AC actions on it, too.
As for me, our internet was down all weekend, so I spent all my computer time working on Emma's Toybox. And it's 4 AM and I need to get some sleep tonight;) Night all! Just had to share!