This page pretty much captures how I feel about our weather.
Anyway, this is my page for the weekly challenge on BAM. The challenge is to use Summer Driggs' Sweet Springtime kit. It's a cute kit, but the papers are like 8x8 instead of 12x12. I had to double them over to fill the page in places. But I love how this page turned out! I'm not normally a 1-picture-per-page person, but I really like this. Then again, my old camera was only 3 megapixels, so one picture wouldn't fill up a decent amount of page space with that one. Now I have 8 megapixels and am loving it!!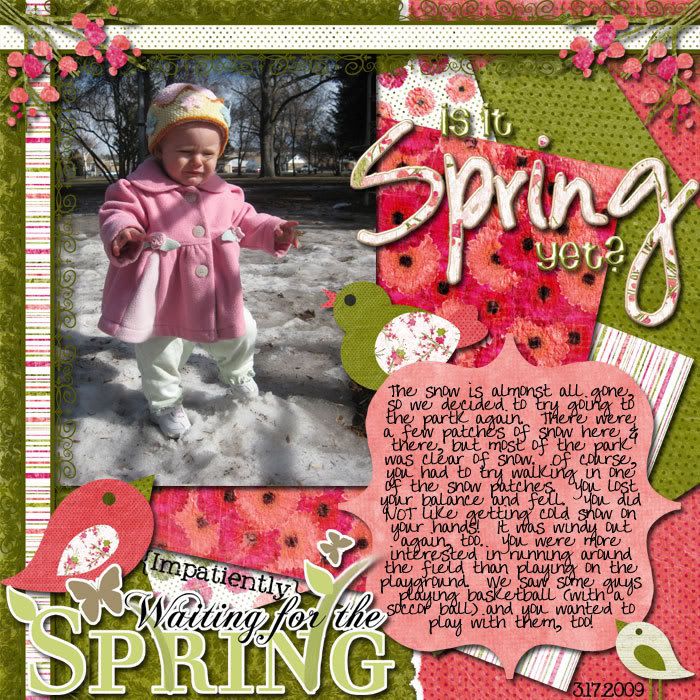 Credits:
Papers and elements - Summer Driggs, Sweet Springtime
Waiting for Spring wordart - Lilipruneau, Sweet Envy
Overlay - LBC Designs, Blog Gift 3-9-09
Bracket matte - Scrappin' Cop, Bracket Shapes
Fonts - Too Much Paper, Vaguely Repulsive, Tracy, My Own Topher
Atomic Cupcake actions - colored chrome, painted wood, rub on
And once again, I'm up super late. Time for bed!