I finished Hyrum's baby book!! I wanted to get it done before Nathan was born, but someone decided to come 6 days earlier than I expected. I totally could have pulled it off before my due date otherwise. Oh well; I'm definitely
not
complaining about having him a little early! It just meant that Hyrum's baby book didn't get finished beforehand. And that's ok. I was close; I only had 6 pages (or, 3 2-page spreads) to go when I went into labor. I knew I'd still get it done soon. And I did! Haha, it only took me 6 weeks (rather than the 6 days I had before).
Anyway, without further ado, here is Hyrum's baby book! I blurred out all personal info like last names and locations. Can't have the whole internet knocking at my door ;)
Credits are posted every other page, as they are designed to be 2-page spreads.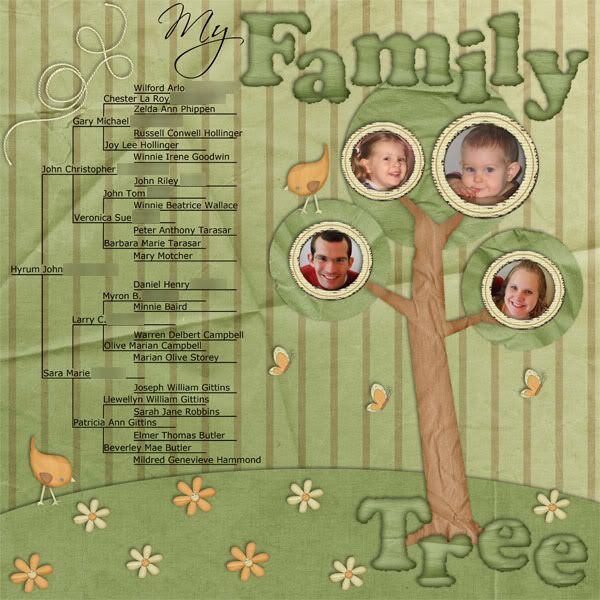 Kit: Country Caramel, Kimi's Kreations
Kit: Hoo's My Boy, Kimi's Kreations and geniaBeana Scraps
Kit: Doodlebug and Doodlebug Add-on, Kimi's Kreations
Kit: Oh Boy, geniaBeana Scraps and Nikki Epperson Designs
Kit: Dood, geniaBeana Scraps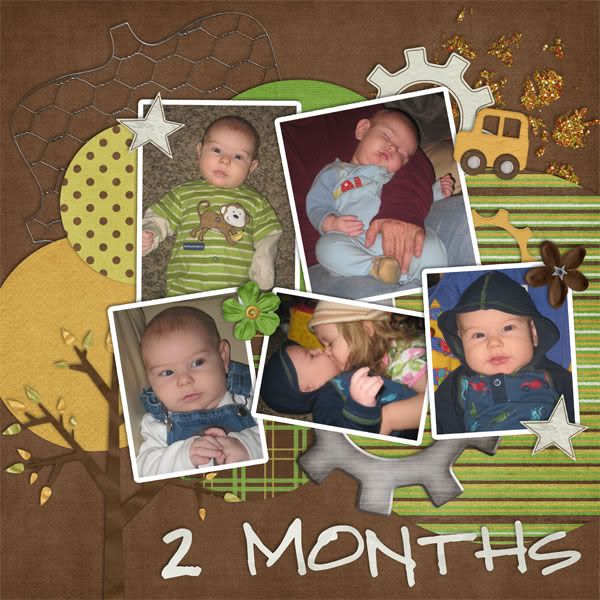 Kit: Lil Dude and Lil Dude Add-on, geniaBeana Scraps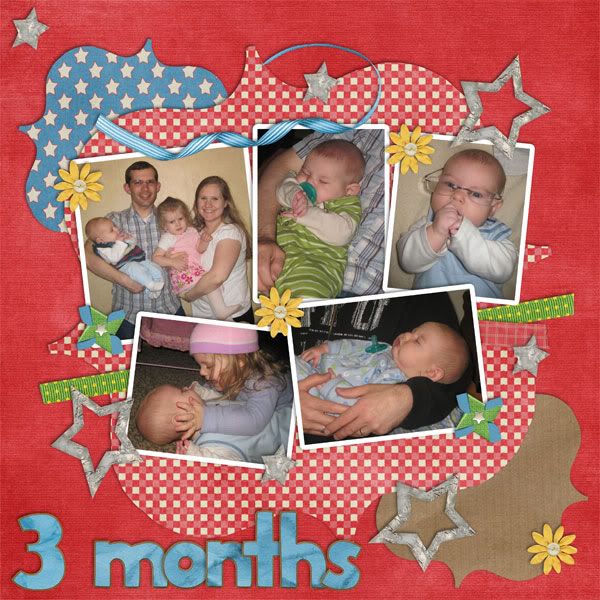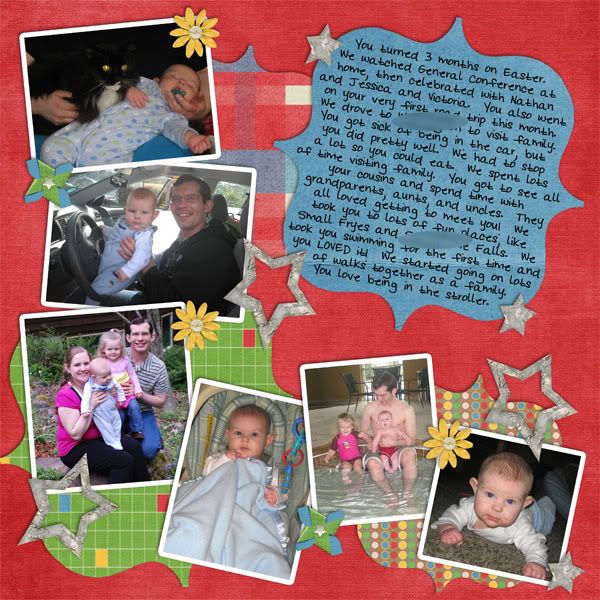 Kit: Summer Cookout, geniaBeana Scraps
Kit: My Darling, Kimi's Kreations
Kit: Little Man, Kimi's Kreations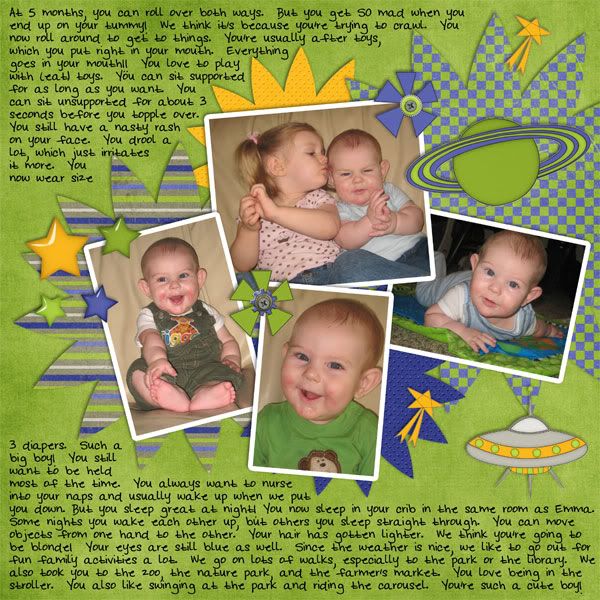 Kit: Out of this World, geniaBeana Scraps
Kit: Summer Cookout, geniaBeana Scraps
Kit: School Rules, geniaBeana Scraps
Kit: Play Ball!, geniaBeana Scraps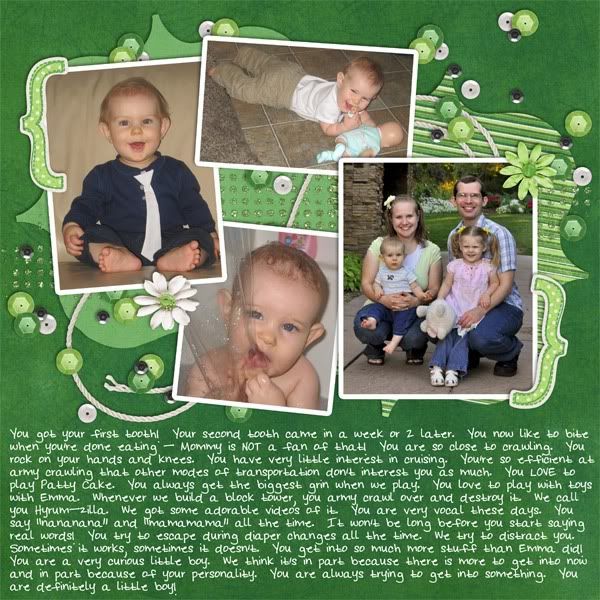 Kit: Verdant Splendor, geniaBeana Scraps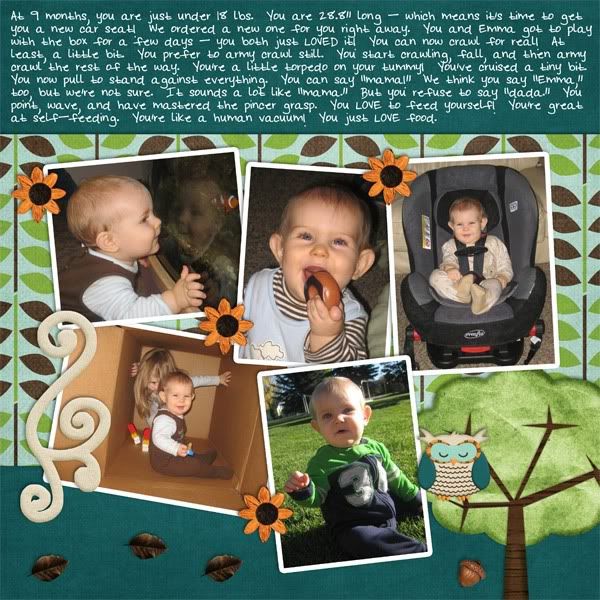 Kit: Hoo's My Boy, Kimi's Kreations and geniaBeana Scraps
Kit: Haunted, geniaBeana Scraps
Spooktacular, geniaBeana Scraps and Snowflake Beach Designs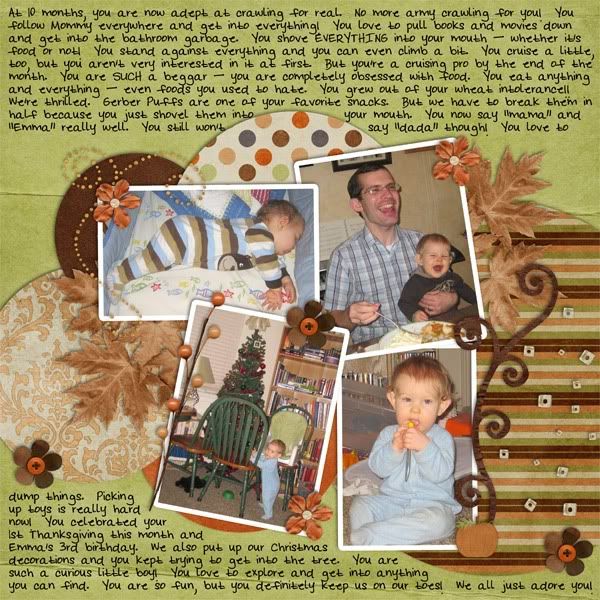 Kit: Shabby Fall, geniaBeana Scraps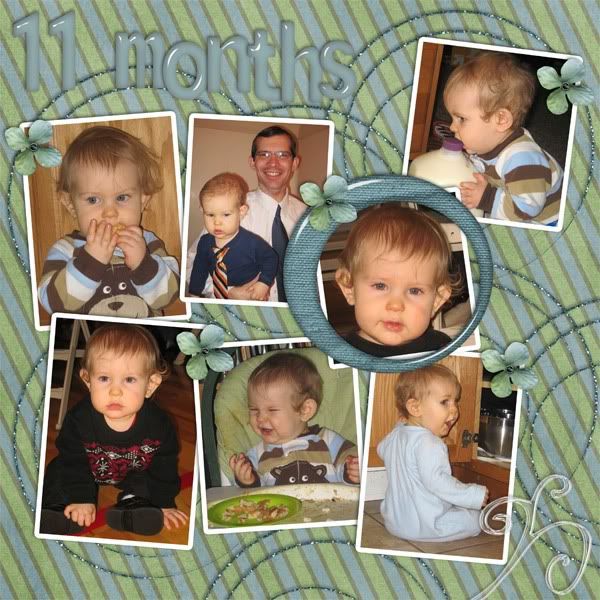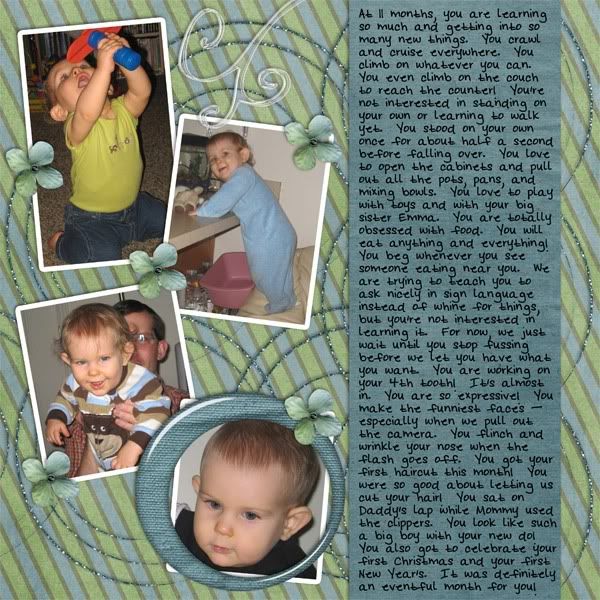 Kit: A Quiet Moment, geniaBeana Scraps
Kit: Merry and Bright, geniaBeana Scraps
Kit: Playball, geniaBeana Scraps
Alpha: Markered Up, geniaBeana Scraps
Phew! I just love love
love
how it turned out! Now all it needs is a table of contents and front and back covers. And for Artscow to have a free 39 page 8x8 coupon again ;) I'd love to print this as a Christmas gift for grandparents...just sayin' ;)