The Baby and Me Color Challenge #1 blog train is launching! This is so exciting. This is my first blog train, and my 2nd kit. The challenge was to either make a minikit or a LO using the palette shown in the preview below. It was a really fun palette to work with! I'm making an expansion with it after I finish up the ABC book I'm making. Don't worry; I finished W today and will be doing X later tonight (after a speed scrap), so it will be coming soon. I know at least 2 or 3 of the other girls will have expansions as well, so keep checking for more! Here's a preview of my part: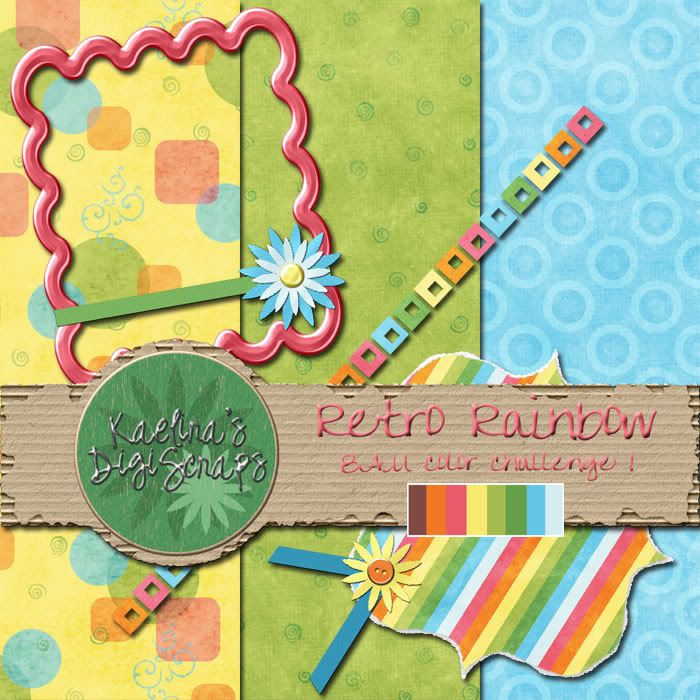 You can download my part
here
.
BAM Designers
geniaBeana Scraps
Kaelira's Digiscraps
<--- you are here!
Kimi's Kreations
Scrap It Simply
Digital Designs by Me
Hope you enjoy our blog train! I'll be hosting the color challenge next month, so stay tuned!