Once again, it's been a week since I've posted anything. I've been really sick and tired a lot lately. Any guesses why? :) Because...Emma is going to be a big sister in January. Yep, that's right! We're having a baby! We're excited, yet I'm a bit apprehensive as to my ability to take care of more than one child. I'm sure it'll work out ok, I'm just a bit nervous about it. I am concerned about being able to get the various items we'll need. Thankfully, we already have lots of baby stuff already, so there's not AS much needed this time. Well, I guess a lot will depend on baby's gender, which we won't know for quite a while yet. I'm almost 8 weeks, after all. Anyway, I'll save all that rambling for my LJ, since I'm sure not everyone in the digiscrapping world wants to read all about it;)
Oh, but I DO have to share the awesome deal I got on a twin mattress for Emma! We decided to get her a twin instead of a toddler bed since toddler beds don't last all that long. I looked on the school's bulletin board and saw that someone had a twin mattress for sale for $20!!! We went over Friday to look at it and then bought it! It's a little older, but it's in good shape and will work perfectly. We bought some bedding for it at Walmart tonight. Emma seems really interested in it!! She layed down on the mattress before we even bought it, and when we got home with her new bedding, she wanted to lay on her new quilt! Now to get the room rearranged...hopefully we'll get to that on Monday. But, of course, John will be doing almost all the work by himself since I shouldn't be lifting much of anything. I'll be the supervisor instead;)
Ooh, before I forget, thank you thank you thank you to those who donated!! We really appreciate it! We still don't have a lot, but we DO have enough to cover everything now (mostly thanks to my awesome mom for depositing money into our checking account). Now if only PayPal didn't take a percentage off the donations...oh well. They have to make money somehow, right?
Aaanyway, I haven't had much energy or motivation for scrapping these days, but I DID host a speed scrap on BAM Thursday night and made a page according to the directions I gave out. Here were my instructions:
1. Select ONE photo and make it the focus of your page.
2. Select 5 papers - some plain/textured, some of various pattern. Interpretation is completely up to you.
3. Use one paper for the background and layer the rest in blocks under your photo.
4. Cluster as many elements as you'd like around your photo. You can use elements in other places if you like (border, etc), but remember to keep your focus around your photo.
5. Use some bling somewhere in your LO.
6. Use (or make) an alpha and a different font to title your page.
7. Journal around the edge of your page. It can go around more than one edge, but you can only have one line per edge.
And my page: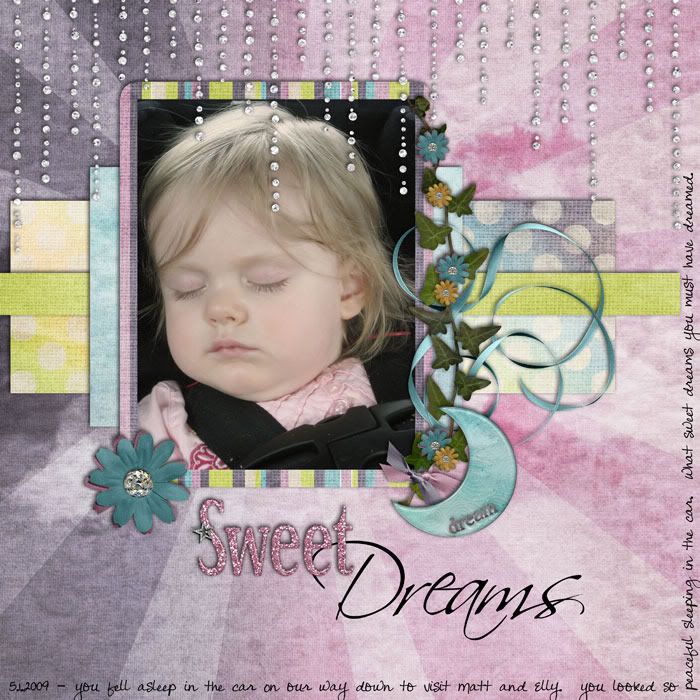 Credits:
Kit - ValerieN Designs, Like Dreamers Do
Fonts - Scriptina, Pea Sara Script
Haha, I just HAD to use a font with my name in it;) If you like the kit, hop on over to
Digiscrap Addicts
and grab all the super-awesome free So You Think You Can Design kits. This particular kit is by the awesome girl I CT for:) She's going on to round 4!! Wish her luck! She just opened a new store at
Pretty Scrappy
, since Digital Candy is closing down. Be sure to check it out! She has a ton of cute kits for sale.
Today's template is the above LO:) Hope you like it! Template 42 is a single page LO in PSD format. As always, feel free to leave comments, links to your pages, and/or donations;) I love hearing back from you! Here's the preview: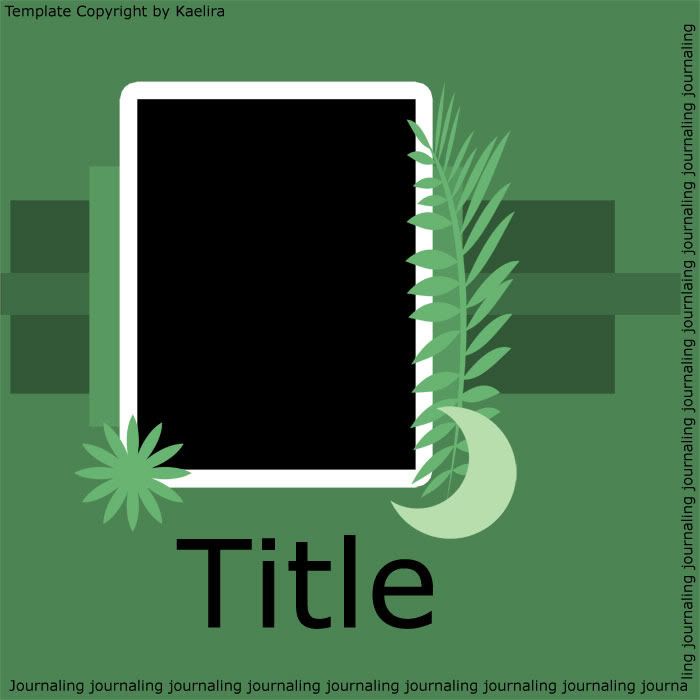 You can download it
here
.
Anyway, that's all for tonight! I need to go take a nice relaxing shower. Night all!