Our blog train launches tonight!! Just a few more hours before it leaves the station. Be sure to check it out! There will be 7 minikits available, and over the next few days, many of us have expansions to share. I'll be out of town this weekend, but I'll still post my expansions while I'm gone. There will be one free expansion a day for 4 days! How cool is that? So be sure to come back!
I have a new template to share, as well as a couple LOs to post. First, we had a speed scrap on BAM yesterday. These were our instructions:
1. Go find your 1-2 photos.
2. Your background has to be WHITE. At least 2/3 of it does anyway. You may edge your paper or layer it so it's not completely white, or use a paper that is mostly white.
3. Choose one of these accent colors: pink red orange yellow green blue or purple. You may use this color and any other neutral color for your elements. Neutrals are brown, tan, cream/beige, black, gray, etc. I expect questions on this one. It was hard to explain.
4. Include a branch, leaf, vine, bark, tree trunk... a natural element.
5. Include a bug or animal somewhere in there. Paw prints and fur, animal spots and bug wings all count. Anything along those lines.
6. Journal. A lot. Down one side of the page.
7. Add some sparkles.
And this is what I did with them. I was super super rushed, since I had an appointment an hour and half into it and Emma woke up from her nap right after the speed scrap started. Considering how little time I had to pull it together, I think I did a great job;)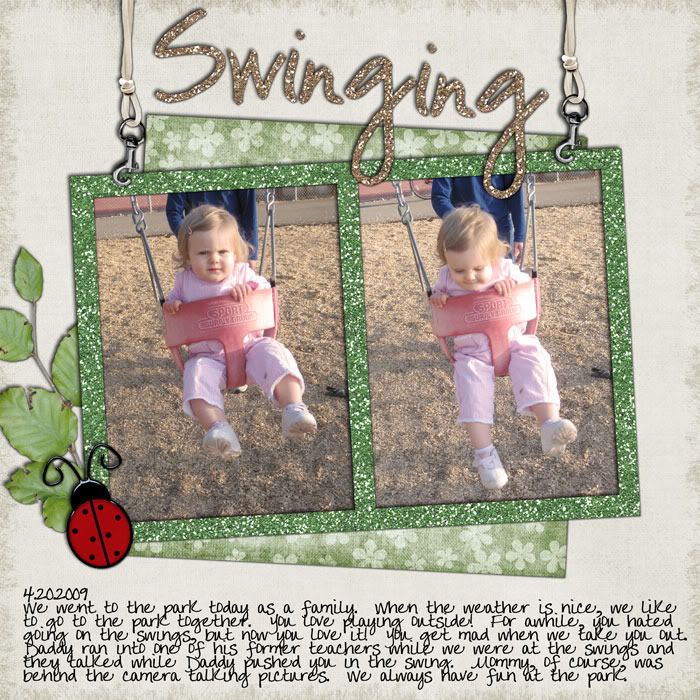 Credits:
Papers - Christie Lemmon Designs, Modern Neutrals addon
Glitterstyles - Kimi's Kreations, BCC2
Clips - Nini-lolo, Happy Birthday
Branch - Corinne, A Touch of Spring
Ladybug - Texas Chic Designs, Spring Has Sprung
Fonts - Tracy, Vaguely Repusive
Next, I did this week's weekly challenge on BAM. Our challenge was to scrap our favorite thing about summer. I don't have that many outdoor pics from last summer. I already scrapped some of them, but plan to redo the pages at some point. I didn't have the energy to do that right now though;) Anyway, here's my page: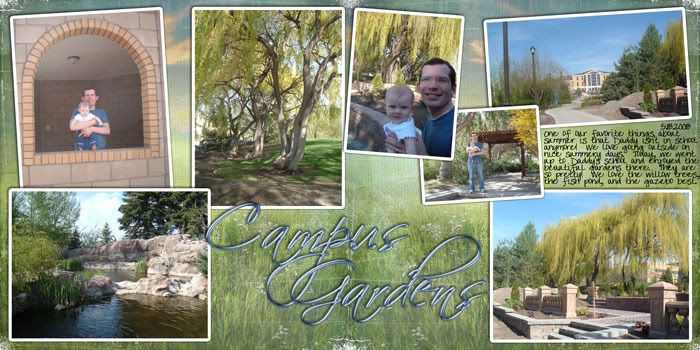 Credits:
Paper - Tiramisu, Summer Breeze
Fonts - Tracy, Scriptina
Atomic Cupcake action - jelly
And today's template is from this LO! Template 36 is a 2 page template in PSD format. As always, I'd love to hear back from you and see your pages! Here's the preview:
You can download it
here
.
And now I need to go pack for our little weekend trip! All that's packed so far are Emma's clothes LOL. Gotta go do the rest now;) I'll be back in about 3 hours with our blog train!!