I participated in the speed scrap on ScrapMatters today. It's the first time I've done one over there. It was really fun! Britt made a cute alpha for the participation prize, and she did an awesome job hosting. It started at Emma's normal naptime, but since she slept in and didn't finish breakfast till 11, lunch and nap got delayed a bit. We went to the park in the interim. We got back 30 minutes into the speed scrap. I jumped right in and got my page done with time to spare! It was awesome. These were our instructions:
1) Pick your photos. Today we'll be scrapping happy photos. Any number you want, but they HAVE TO BE very happy photos!!
2) Pick your papers. I want to see you stack at least 3 papers. No less than 3. Solids, patterns, whatever you want. As long as your page base is at least 3 stacked papers.
3) Arrange your photos on the paper stack. Then, choose a small element (or shrink one down) and repeat it on your page at least 8 times, if not more. It can NOT be a staple!
4) Add some string or bows.
5) Add something that looks hand drawn. A borderline, a doodle, a font. Anything that looks hand drawn.
6) Time to title the page. Use 1 alpha for your entire title (you can use a font too if you really need to). Use an alpha that you've haven't used in a while, but that you HAVE used before.
7) Embellish however else you wish. Journal at least 2 sentences and date your page.
And here's what I did with them: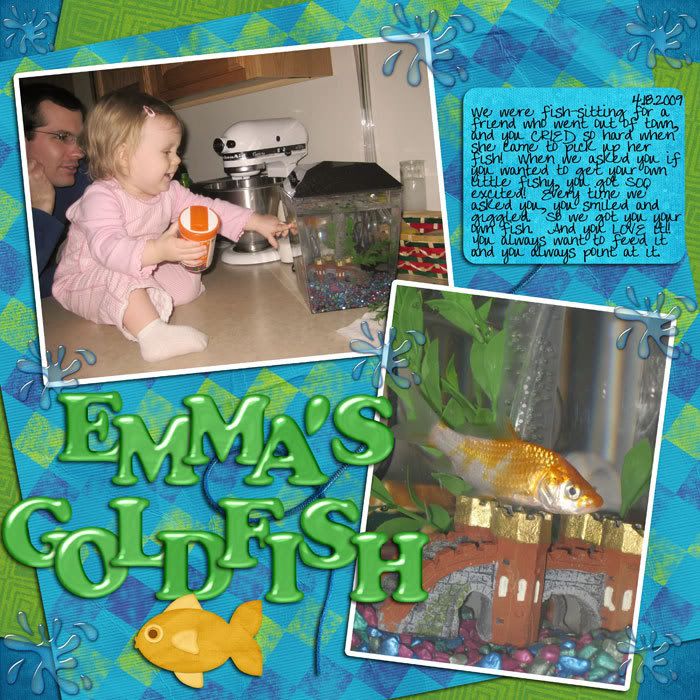 Credits:
Kit - Chelle's Creations, Make A Splash (Design Star round 4)
Alpha - A Work in Progress, Brit Pop
Goldfish - Paula Phillips Designs, Love My Pet
Today's template is my speed scrap LO. Template 34 is a single page LO in PSD format. Here's the preview: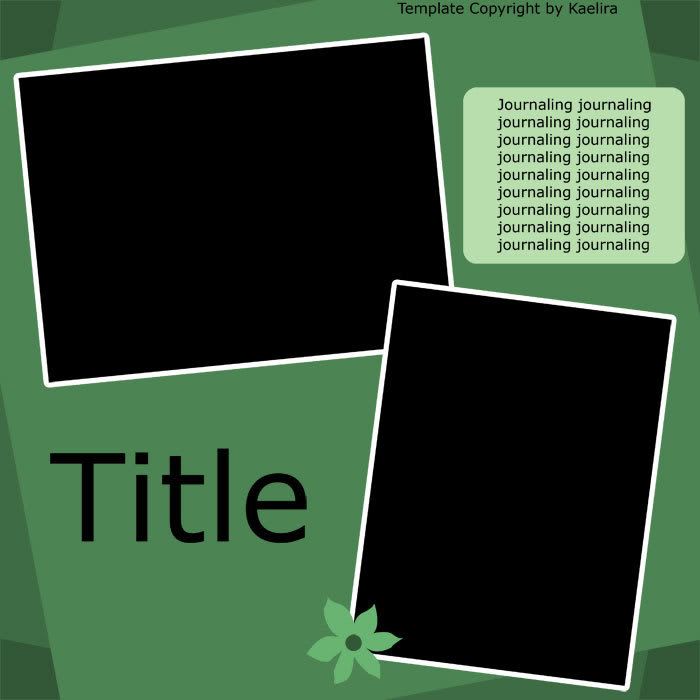 You can download it
here
.
I love hearing back from you! I've been getting so many awesome comments lately - you girls rock:D Thank you!! Now I need to get started on my elements for our upcoming blog train. I know what I want to do, I just have to DO it;)
We still don't know what to name Emma's goldfish. Any suggestions are welcome (as long as they're appropriate of course).
Anyway, that's all for now!! Night all!