I'm finally posting this year's P365 pics so far. I just
love
taking pictures everyday!
2011 so far:
January 1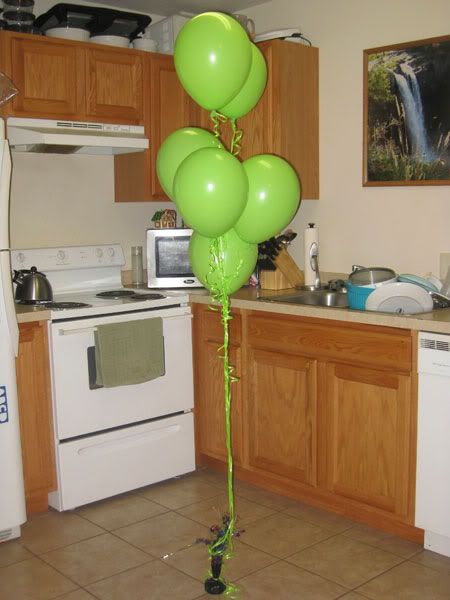 Balloons we got from the New Year's party.
January 2
We had Hyrum's birthday party this day. He LOVED the cake!
January 3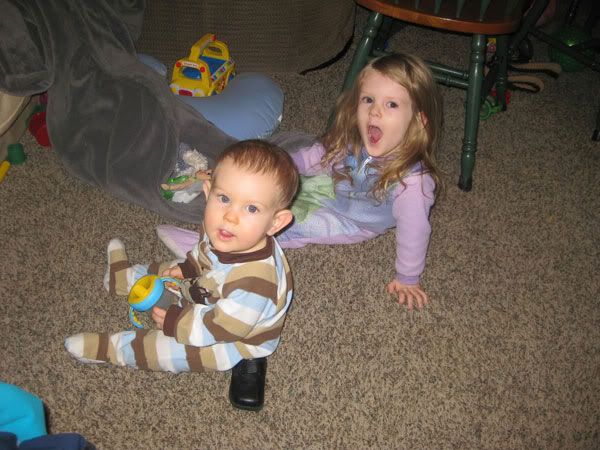 Just hanging out at home.
January 4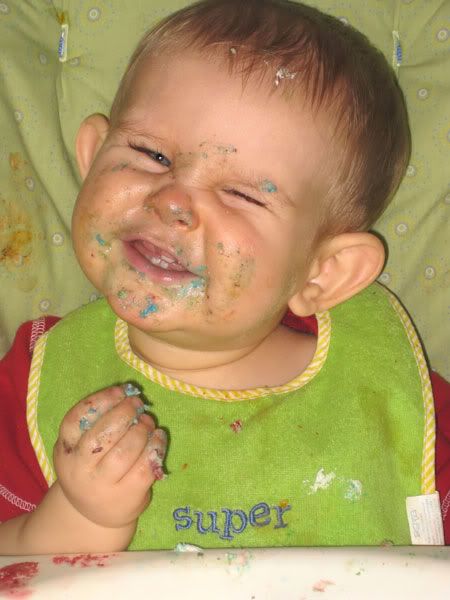 The birthday boy!! Happy 1st birthday! Lovin' that cake.
January 5
Standing against the counter, as usual. It's his current favorite place to play.
January 6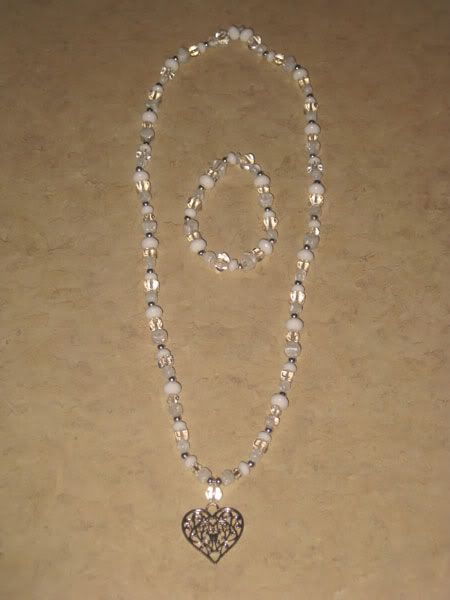 I made myself a necklace and a matching bracelet. It's
hopefully
kid resistant. It's really stretchy, so it would take some extreme pulling to break it.
January 7
Emma helping me bake banana bread.
January 8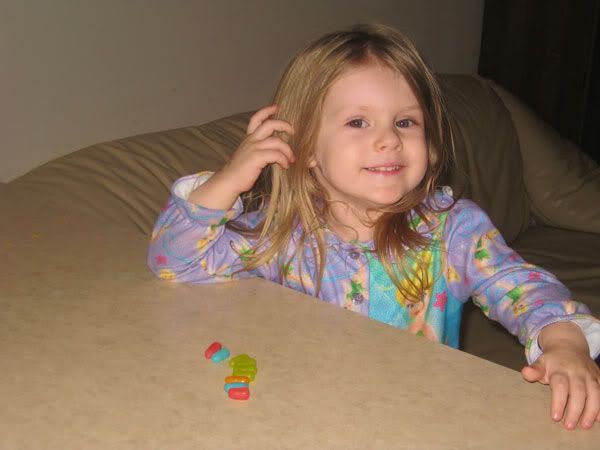 Emma lined up Mike N Ike's symmetrically by color.
January 9
Dressed up for church. She didn't really want me to take her picture...it totally looks like a mugshot.
January 10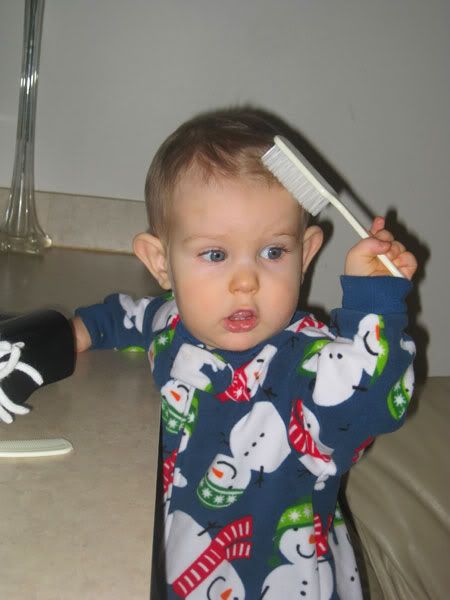 Hyrum found a hairbrush and started brushing his hair.
January 11
Playing with her LeapFrog flash cards.
January 12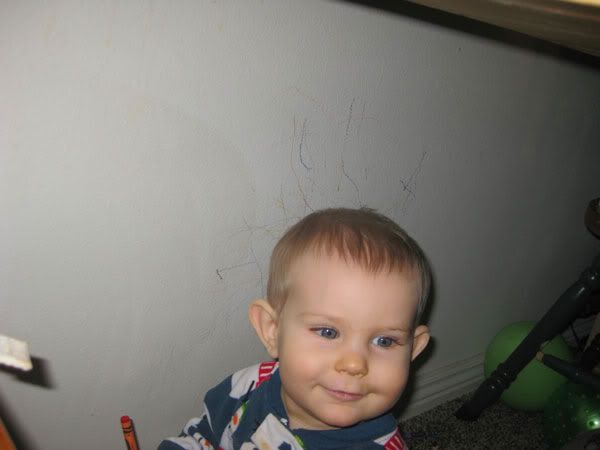 Hyrum found the crayons Emma dumped on the floor...he colored on the wall. He enjoyed it entirely too much. Ironic that his first drawing was on the wall. Thankfully, WD-40 works wonders on crayon.
January 13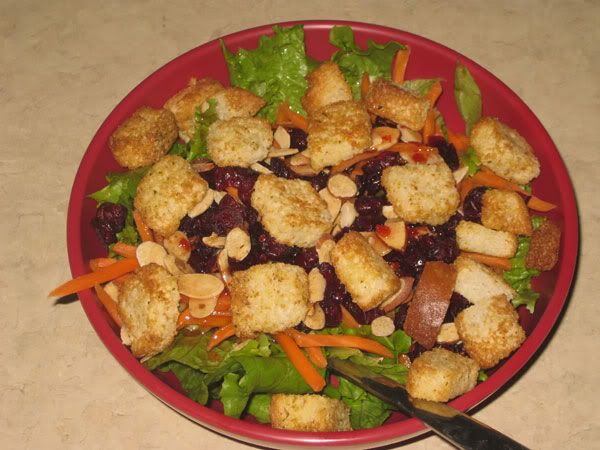 Salad for lunch! I've been eating salad for lunch everyday.
January 14
Emma climbed into an empty diaper box. So funny!
January 15
Bwahaha, blackmail for life. Yes, that is my son...playing with his sister's My Little Pony. The hazaards of life with an older sister.
January 16
Little stud getting ready for church. So handsome!
January 17
Hyrum enjoyed coloring on the walls so much, we let him have his own paper to color on. He loved it! He cried when we put the crayons away for bedtime.
January 18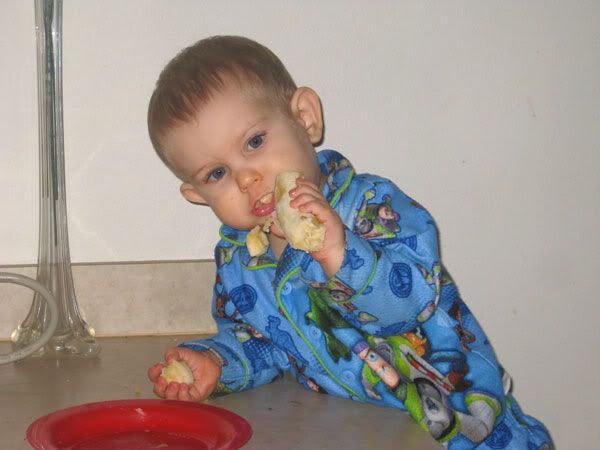 He opened this banana all by himself...with his
teeth
.
January 19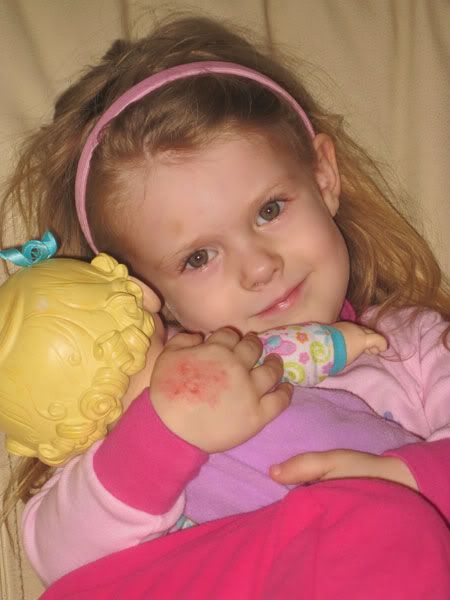 Emma loves the baby doll she got for Christmas ♥
Oh, and in case you're wondering about that last photo...she bonked her head on my desk and she has eczema on her hand. We're not bad parents, I promise!
And that's all of them so far! Enjoy! More to come soon.