geniaBeana re-released one of my favorite kits today, Love, Sweet Love. It's pink, brown, red - perfect for all those lovey Valentine's Day pages: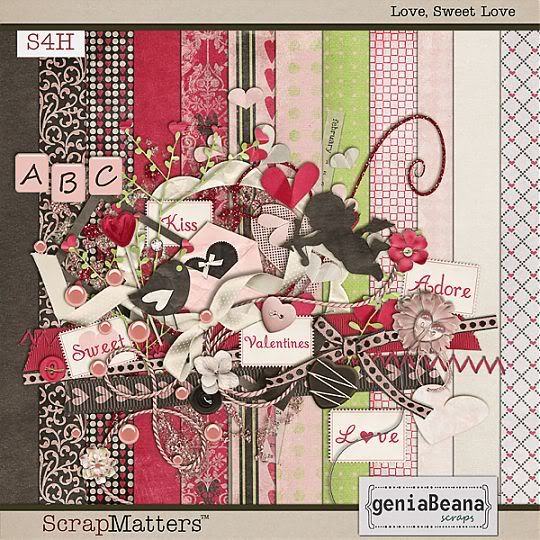 Isn't it lovely? I
adore
this kit. I re-did my blog layout with it before I knew she was re-releasing it! It's on sale for 20% off at ScrapMatters (image linked above).
I scrapped this new page with it: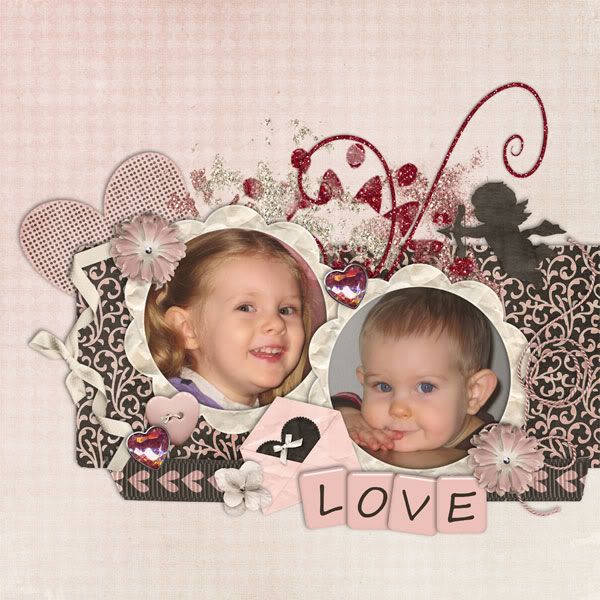 And turned it into a desktop: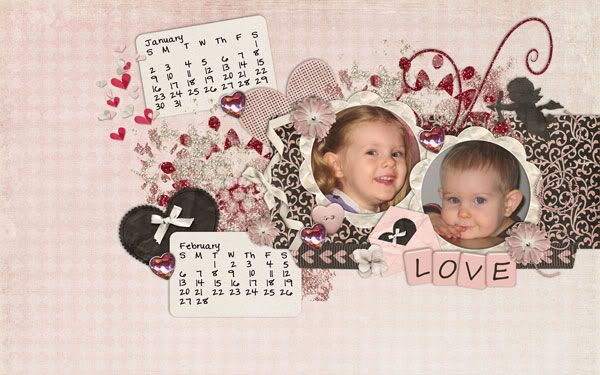 I think I like my desktop better. I should probably shrink everything in the actual page. Now that I look at it again, I think everything is a bit too big. But it's perfect as a desktop.
We'll see if I shrink anything; I'm feeling very lazy today. Maybe tomorrow? Haha, it'd help if I hadn't stayed up way too late...I'm really trying to work on that, but it's hard to reset my internal clock. It doesn't help that my 3 year old was up with me...
Love love
love
this kit.