I am probably the last person on earth to blog about Christmas. We were enjoying ourselves too much to post...haha, at least that's what I keep telling myself.
Actually, we really were. We just loved having John home. He's on a much-needed break from school. He wasn't scheduled to work much at all, even though he told his work he was available. As nice as the paychecks would have been, we definitely preferred the vacation!
John and I actually got to *gasp*
spend time together
! No homework for 2.5 weeks! He'll be free until school starts up again on Wednesday :)
We watched lots of movies, read books, ran errands, played with the kids, and more. It's been fun. We got to do all the Christmas activities we wanted to; decorate our home,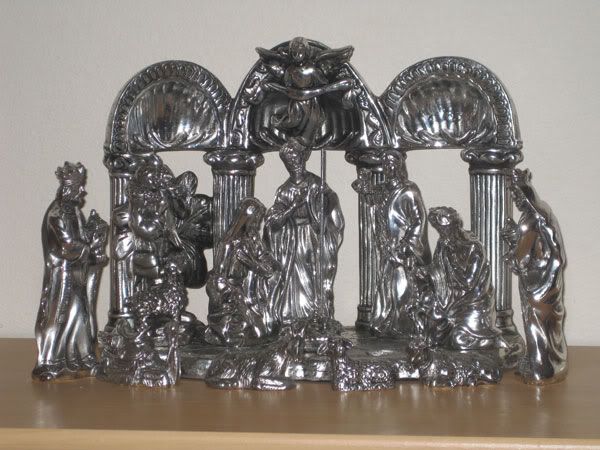 see Santa,
decorate gingerbread houses,
look at Christmas lights,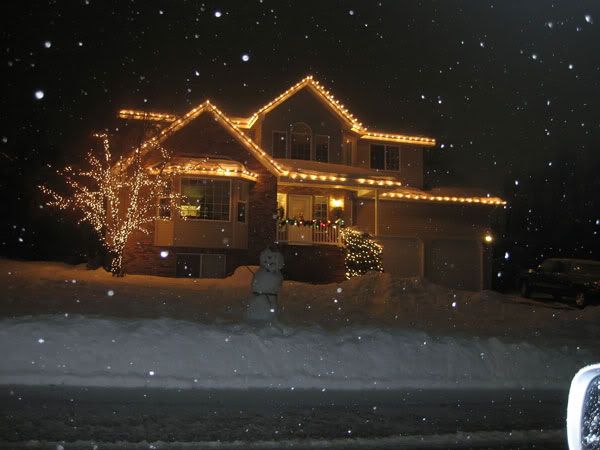 bake goodies,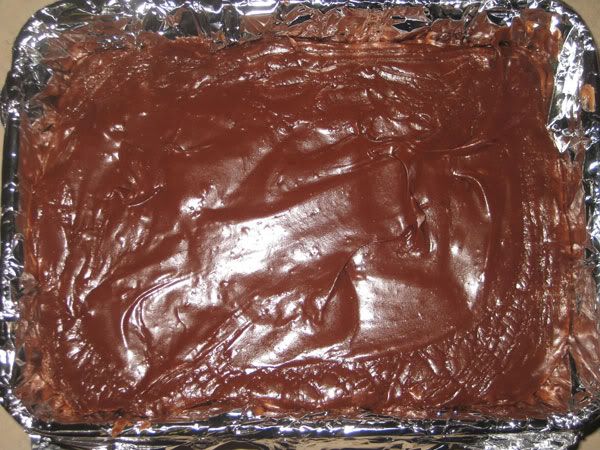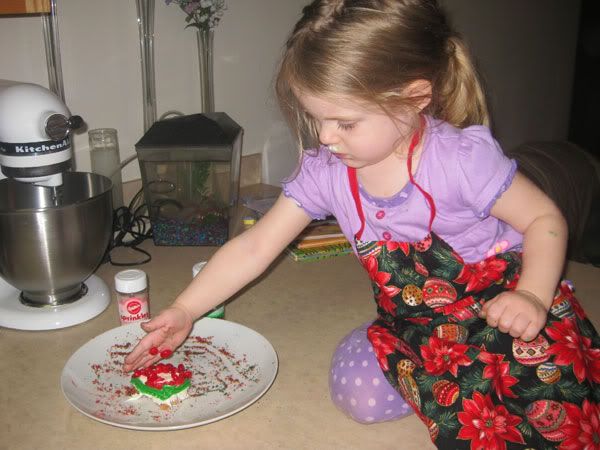 enjoy our church Christmas program,
and go to a Christmas party:
On Christmas Eve, we had lasagna for dinner, decorated sugar cookies (pics above) and the kids got to open their new pajamas. Emma got Tinkerbell and Hyrum got Toy Story. Emma also got a pair of slippers. LOL, I got Hyrum the 18 month ones because he has plenty of 12 month jammies. They were big on him, but not quite as huge as I anticipated. Emma, on the other hand, got 24 month ones...and they fit perfectly. Their new jammies were only one size apart!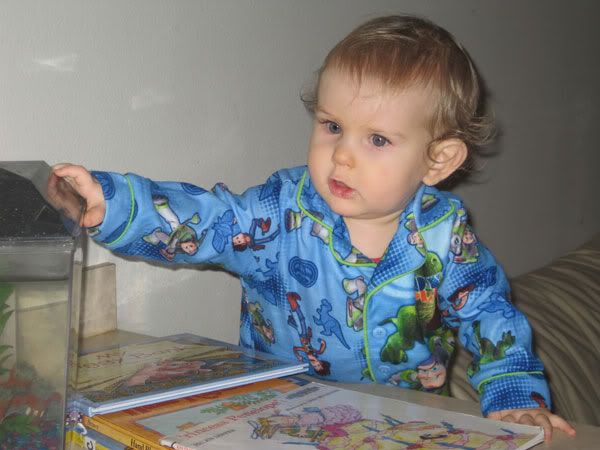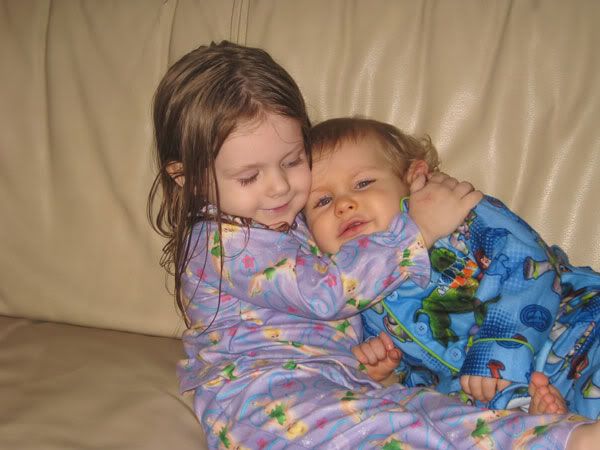 All I want for Christmas is my 2 front teeth! Sadly, it didn't come in until a week later.
John and I had a blast stuffing the stockings and putting the presents under the tree.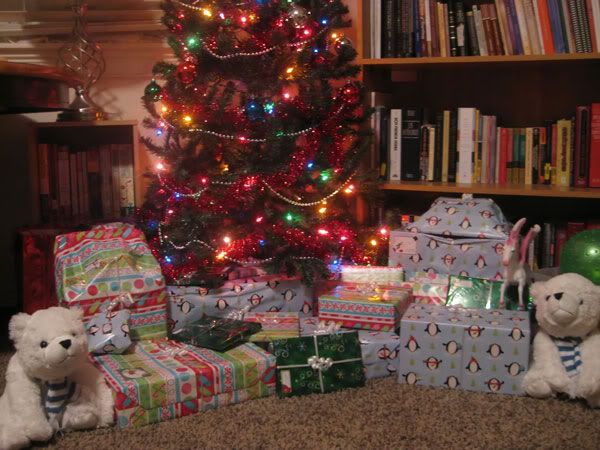 That night was soooo hard. The kids woke up around 10...and would NOT go back down until after 2!! It was SO frustrating! Thankfully, we all slept in. But we were still pretty tired. This is what I woke up to Christmas morning:
Christmas morning was fun. We made John's family's traditional Christmas breakfast of crescent rolls baked with cream cheese and chocolate chips. Yum.
Then we read the scriptural account of Christ's birth.
And then of course, it was time for presents. And oh, we had a lot of presents under our tree. We even tried not to have too many! But I think we had the same amount of stuff as last year, when we only had one kid. So yay, we scaled back?
If you can call this scaled back...
Opening presents: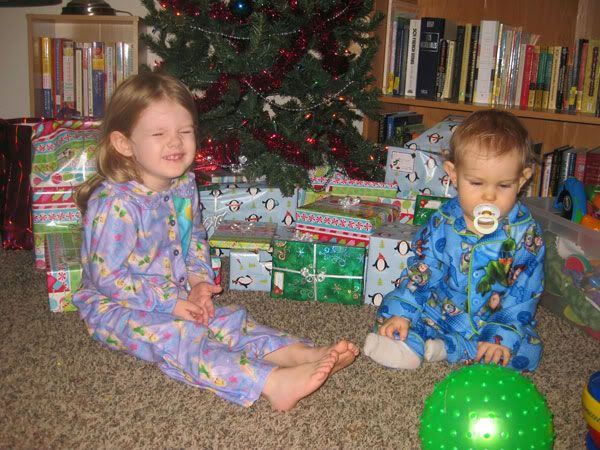 Pic of the day, for sure.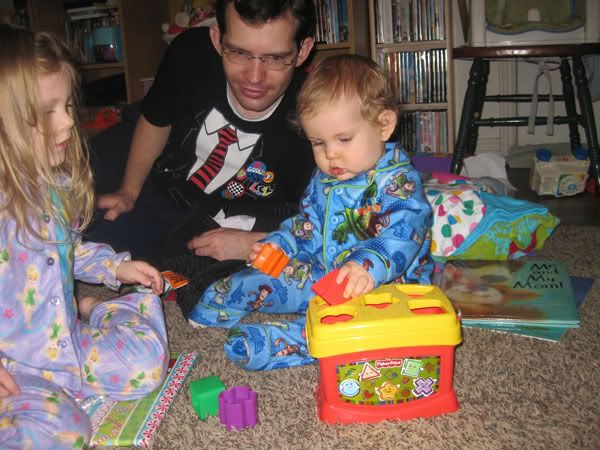 Towards the end, both kids just wanted to play with their new toys instead of opening more presents. I think that's a pretty good indication that they should get less stuff next year. In my defense, we're only responsible for about half of their gifts...and my mom bought most of the other half! We'll definitely scale back more next year.
The aftermath: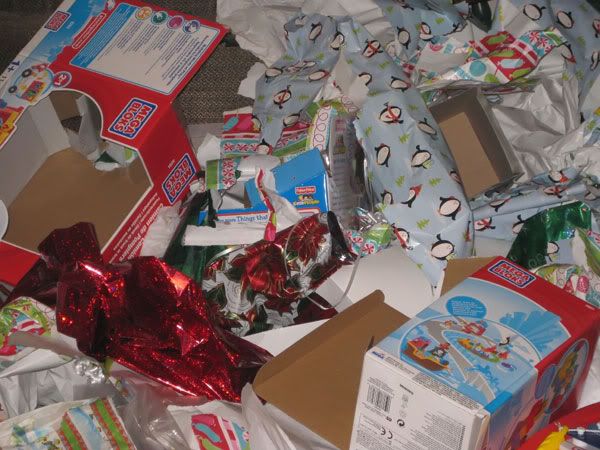 I was a bit frustrated with a few of my gifts (clothing that was WAY too big, and therefore made me feel even fatter than I do already), my back-ordered gift from John which still hasn't arrived, and a toy that we thought was broken but turned out to be fine. Everything else I got, I wrapped myself...and most of it was stuff I picked out at the dollar store. Also, I wanted a Mommy Necklace, but they closed the site for the holidays before I could order one. I decided to make my own, but then realized we couldn't afford to until
after
Christmas. That, plus being overtired, made for one grumpy mommy after we opened presents. I went on a much needed walk by myself to get the grumpies out of my system. Can't have that ruining Christmas!
The walk did wonders. It was SO nice. It was exactly what I needed. I realigned myself with where I should be. The rest of the day was great!
When I got back, we started on our share of the food preparations. We made honey glazed ham, mashed potatoes, gravy, cheesecake (ok so I did that the night before), and jello salad. We also brought egg nog, sparkling cider (only Martinelli's - I'm a purist), and ice cream. I neglected to take pictures of the food. My card was filled with present opening pics and the battery was charging. And yes, I started the day with a full battery and an empty card...
Once the food was ready, we headed over to Nathan and Jessica's. Victoria's fiance Adam came, too. Victoria went home for Christmas, but he stayed in town. We had such a great time! Good food, good company. Can't get better than that.
We put the kids to bed when we got home. Then, John and I watched the movie he got for Christmas. All in all, a great Christmas!