Posting the tail end of 2010's Project 365 photos :) It's been a fun year, taking pics every single day. So much so that I've started anew in 2011. But we'll save those for another post ;)
I have some pages to share, too. I wanted to get it all scrapped by the end of 2010, but that just didn't happen. I still have 10 pages to go. I hope to finish them soon. This year, I'm not scrapping them by week again. It's too tedious. I'm going to do a 2 page spread for each month. Much more manageable!
Anyway, here are the most recent pages I've scrapped: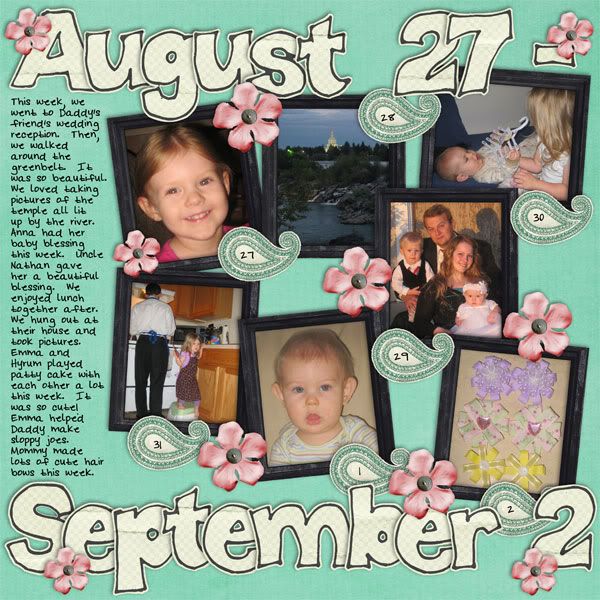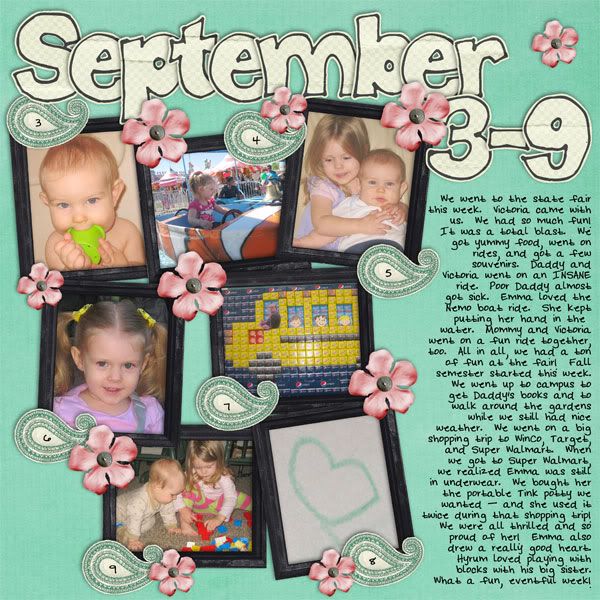 Kit: Boho Chic, geniaBeana Scraps
Alpha: Markered Up, geniaBeana Scraps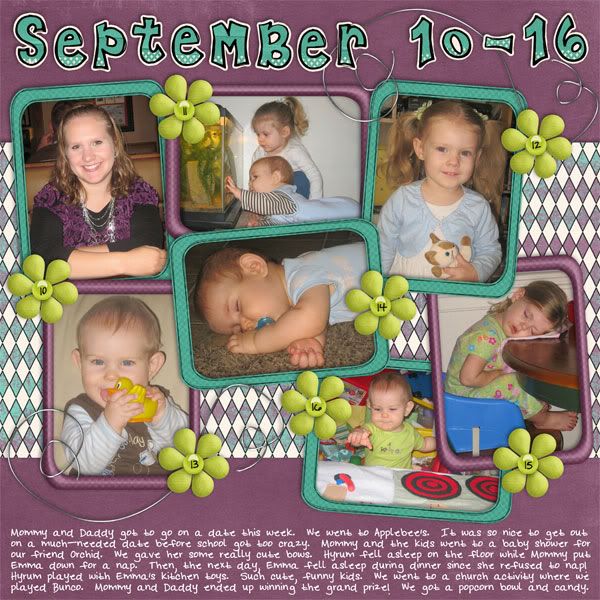 Kit: Gigglerific, geniaBeana Scraps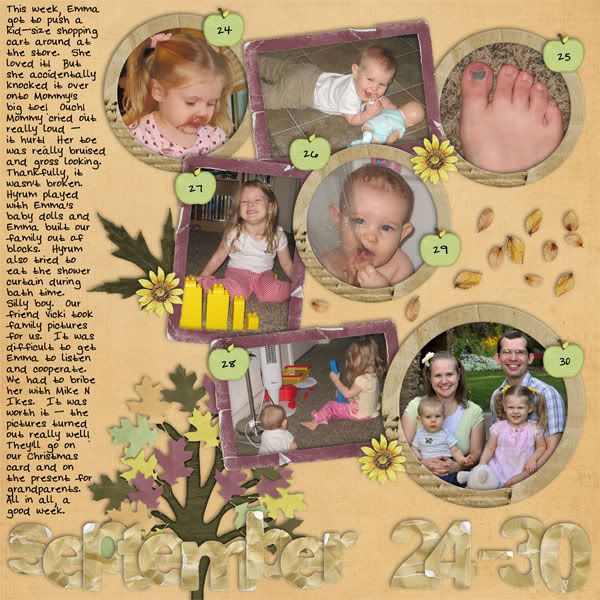 Kit: Late September, geniaBeana Scraps
Alpha: Basically Worn, geniaBeana Scraps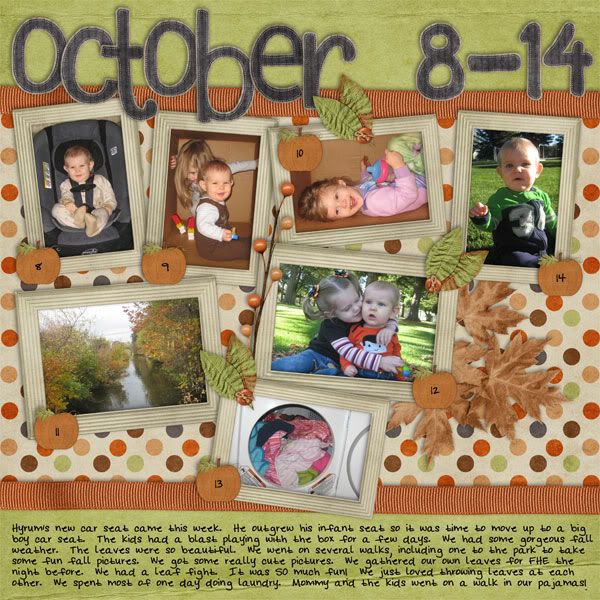 Kit: Shabby Fall, geniaBeana Scraps
December 16:
Adam and Victoria came over for an end-of-semester bash. We had pizza and Adam brought Rock Band. We had so much fun!
December 17:
John and I got to go to the dedication for the school's new conference center. It was such an amazing experience!
December 18: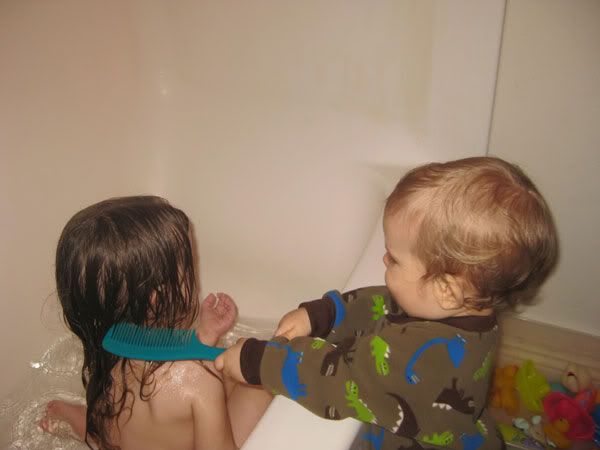 Hyrum wanted to comb Emma's hair! He sees us doing it all the time and he wanted in on the hair-combing action.
December 19: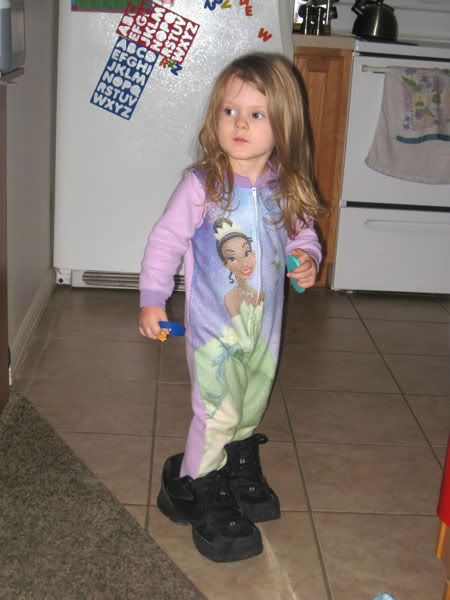 Emma walking around in Daddy's shoes.
December 20:
Our gingerbread village, in its new locale. The kids could get to it too easily on the counter.
December 21: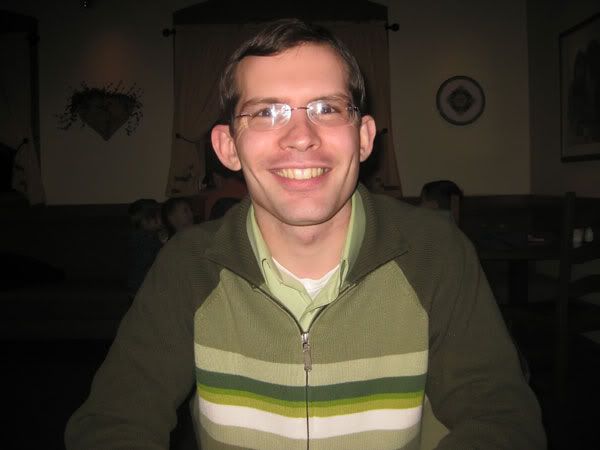 Our 4th anniversary! We went to Olive Garden for dinner. So nice to go out on a real date!
December 22:
Just being cute.
December 23:
We drove around to see all the Christmas lights.
December 24: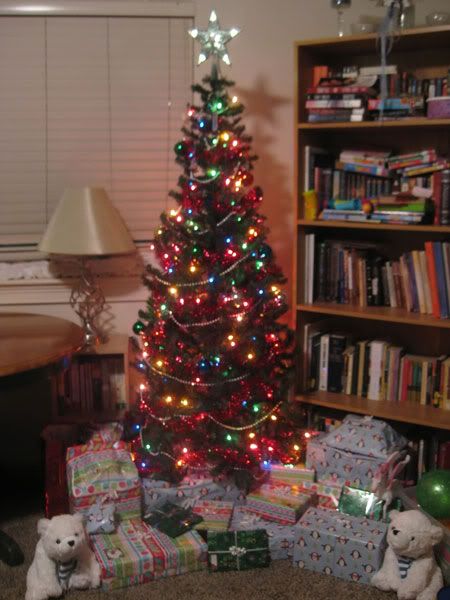 All the presents under the tree! Emma's presents are in the pink/red/green candy paper and Hyrum's are in the blue penguin paper.
December 25: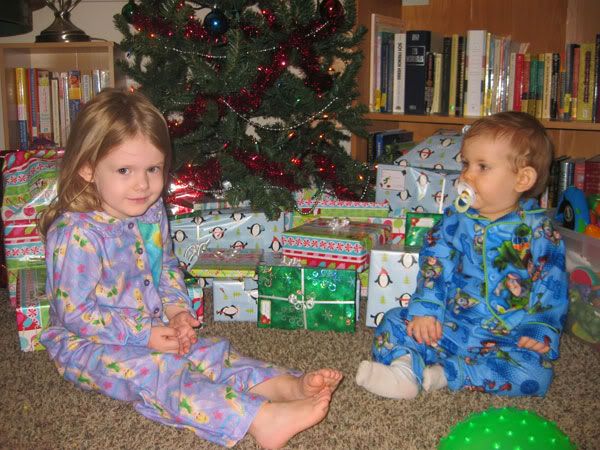 Christmas morning :) I had to bribe Emma with Mike 'N Ikes to get this shot.
December 26:
Playing with their new laptops.
December 27: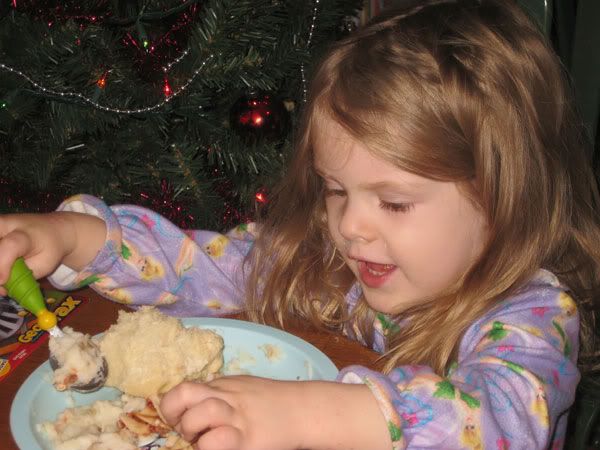 Christmas leftovers for dinner.
December 28: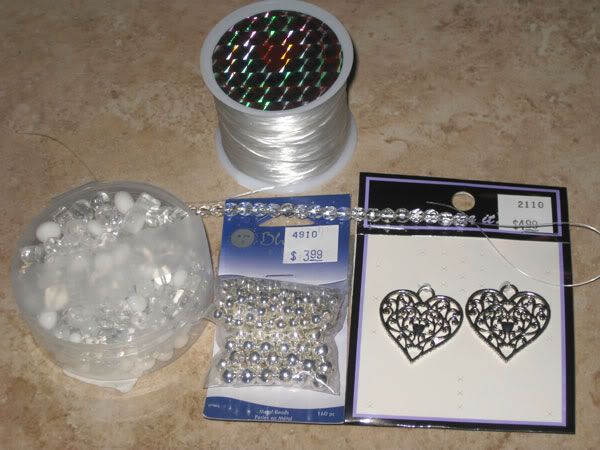 I picked out supplies to make myself a necklace. It's a belated Christmas present.
December 29: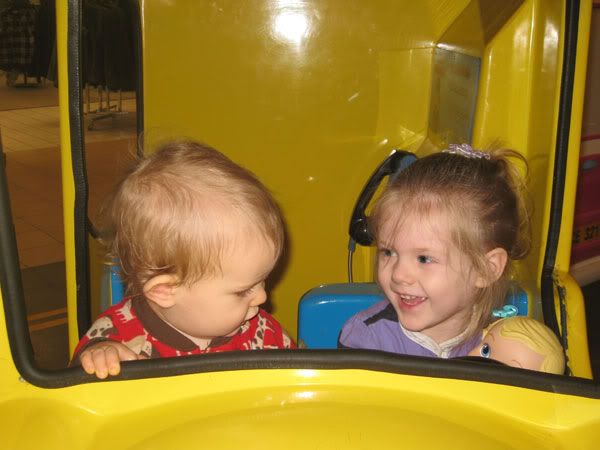 We made some gift returns and the kids just LOVED the little bus at the mall.
December 30: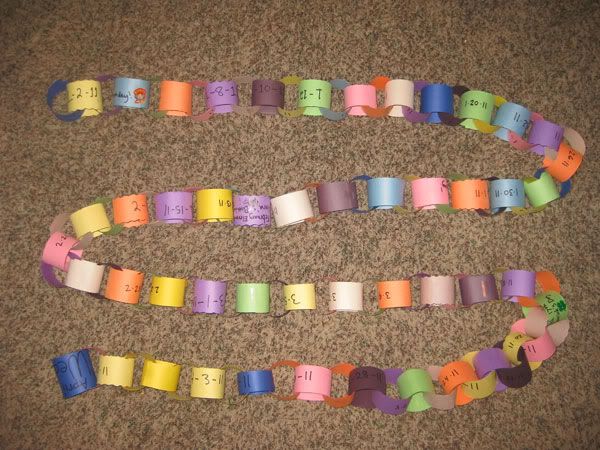 Victoria and I made a chain link counting down to her wedding.
December 31:
Hyrum got his first haircut! He looks like such a little BOY now! We later went to a New Year's party.
And I'm all finished with 2010! At least, photo-wise. Scrapping coming soon. I think I'll scrap tonight. Or make flower clips...hmm...decisions decisions. I think I'm more in a scrapping mood. Maybe I'll even make a dent in the 10 pages I have left for 2010.
Oh, and if you missed my post about Christmas, Hyrum's birthday, his first haircut, or New Year's, scroll down! I've posted a lot this week :) Enjoy!