I finished scrapping all of 2010's P365 pics! That's a pic for every single day of the year, a page for every week...done! 52 pages, 365 pictures. I feel so productive. And I just love how they came out. I definitely think my scrapping and my photography skills have improved over the last year. Check out the last 10 pages: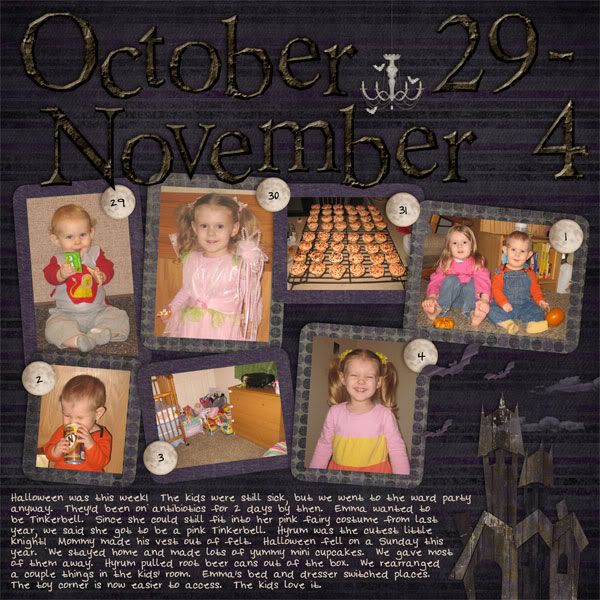 Kit: Haunted, geniaBeana Scraps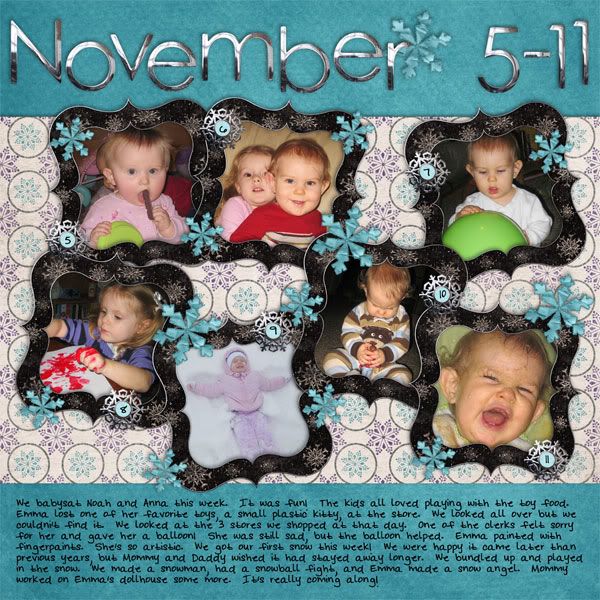 Kit: Hazy Shade of Winter, geniaBeana Scraps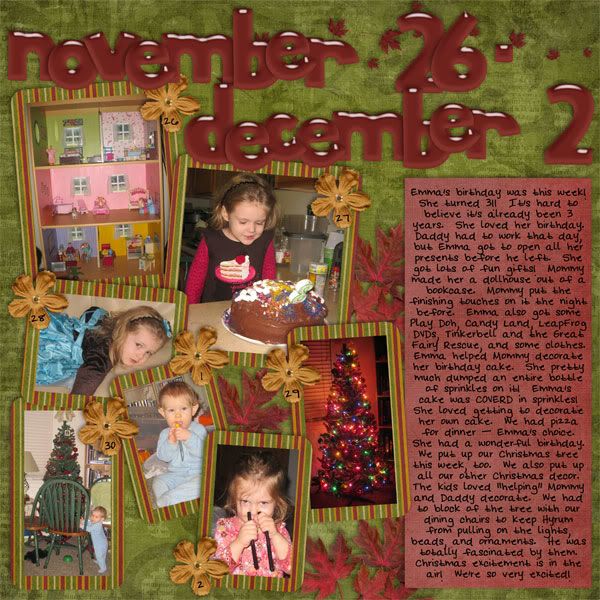 Kit: Autumnal, geniaBeana Scraps
Alpha: Cranberry Jelly, geniaBeana Scraps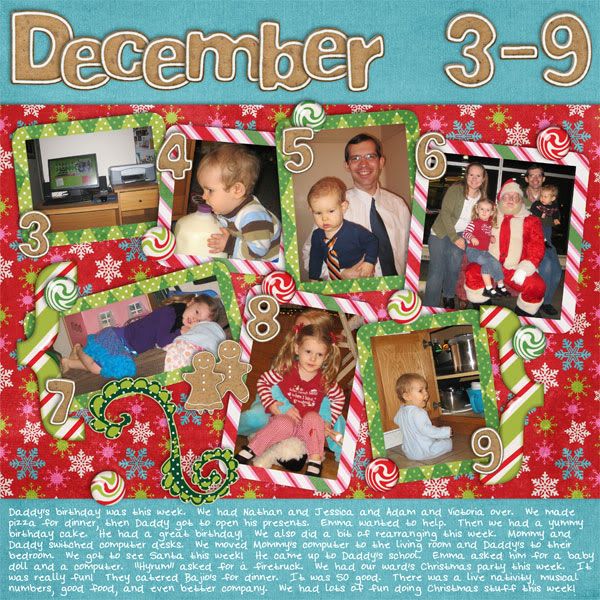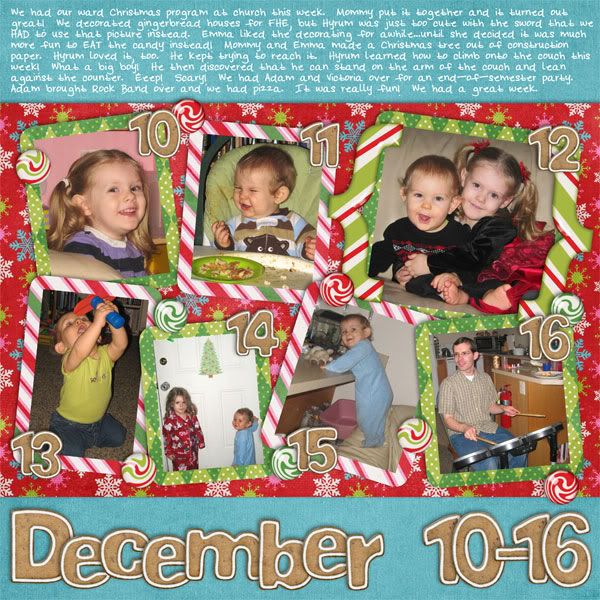 Kit: Merry and Bright, geniaBeana Scraps
Alpha: Cookies for Santa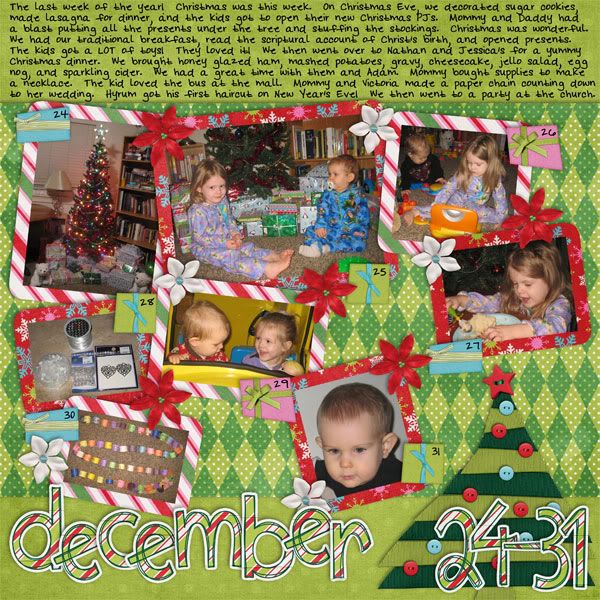 Kit: Merry and Bright, geniaBeana Scraps
And...done! I feel SO accomplished. I did 6 pages on Monday, 2 yesterday, and 2 today. Today I've also eaten really healthy foods, exercised, cleaned, played with the kids, and gave them a bath - all while John was at school. Wednesdays are my "single mom" days since he doesn't get out of class until 7:45 PM.
Oh, a funny moment I must share. Hyrum was playing quietly under the table while I worked on the last page. I thought, "great, he's content, so I can finish this."
You can see where this is going, can't you?
A little while later, Emma said, "Hyrum's coloring on the wall."
Oh boy. Sure enough, he was gleefully coloring on the wall. I'd totally forgotten about the crayons Emma dropped this morning...*sigh*
Thankfully, a little WD-40 and it all came off.
You know, it's kind of ironic that Hyrum's first "drawing" was on the
wall
...ah well. C'est la vie avec les petits garcons.
My French teacher will be proud ;)
Translation for non-French speakers: such is life with little boys.