It's time for a CT blog hop!! A bunch of us on geniaBeana's creative team put together some super-cute calendar brag book pages with her kits and brag book templates to celebrate her anniversary as a designer. This is her 3rd year of designing and her 1st anniversary at ScrapMatters.
If you grab them all, you'll have an adorable brag book for the whole year! I did the August and November pages: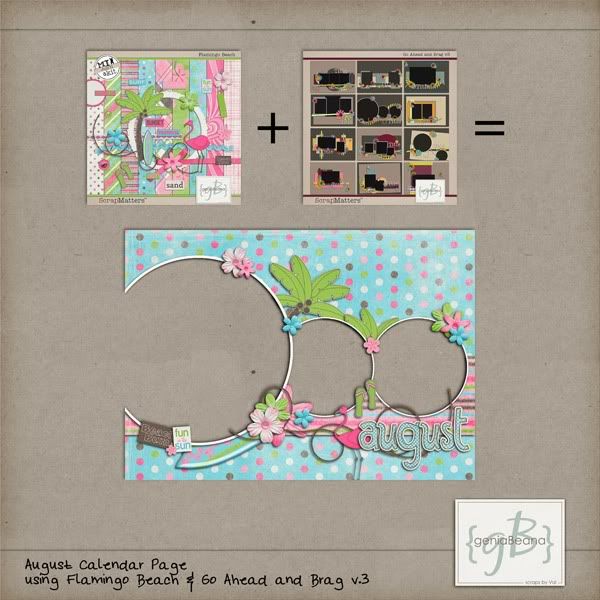 Both images link to the zip; I put them together to make it easier. You can click on either one :)
Your next stop is
Chel's Scrapping Creations
.
Please keep in mind that we're in various time zones. Please check back for missing pieces :) If you get lost or stuck, please go back to
geniaBeana's blog
for the full list.
Don't miss out on all the other anniversary festivities! GeniaBeana is having an
awesome
sale (image linked to her ScrapMatters store):
She has lots of way cute new releases - trust me, you don't want to miss out! There's also an anniversary freebie on her blog :)
Not only that, but geniaBeana is having a CT call! She's a fabulous designer to work with. Don't miss your chance to apply!