Two of the awesome designers I CT for, geniaBeana Scraps and Kimi's Kreations, have joined their CTs -- KgB Scrap Kreations! Both designers are opening up shop TODAY at
goDigitalScrapbooking.com
and BOTH of their stores are 35% off until September 7th! Be sure to take a peek!!
Both Val and Kimi have created new kits for this special occasion, and as part of the celebration, we're having a BLOG PARTY! We've made a huge set of quickpages, wordart, and other special freebies for you to download, and they all coordinate with geniaBeana's "It's A Party" and Kimi's Kreations' "Girls' Night Out," so be sure to check out the whole blog train!
I joined in at the last minute, since I JUST got back from vacation. But I didn't want to miss out on all the blog train fun, so I whipped up a couple of fun QPs for you late last night:) Enjoy!
Here is my contribution: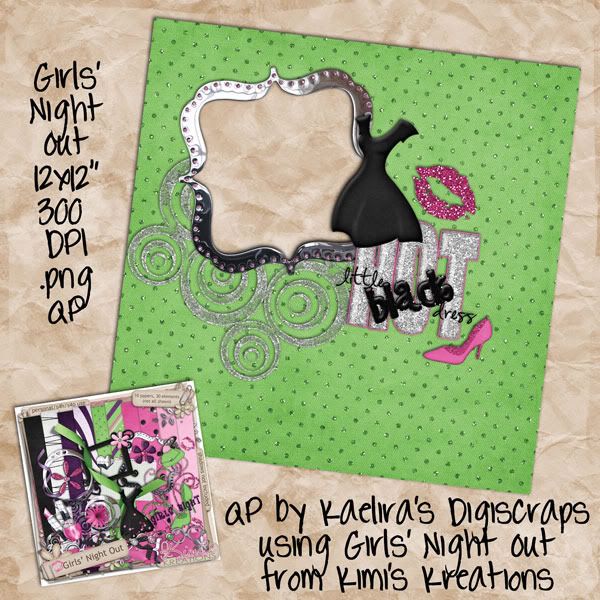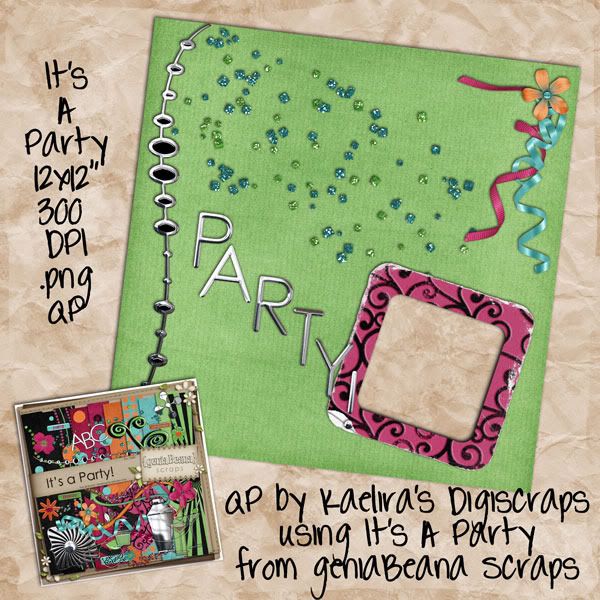 You can download my QPs here:
Girls' Night Out QP
It's A Party QP
Don't forget to stop by the rest of the KgB blogs and snag all of the goodies! (Keep in mind we are all in different timezones, so if anyone's post isn't up yet, be sure to check back later.)
geniaBeana Scraps (Val)
Kimi's Kreations (Kimi)
Zeee Pink Boudoir (Zeee)
AZK Dreamin' Big (Angie)
Miss Mis Design (Misty)
Once Upon A Scrap Time (Niki)
Dylabel Designs (Belinda)
Scrapping Chel Creations (Chel)
The Cluster Queen (Mar)
Digital Scrappin' Rocks (Neeny)
Mamabear Scraps (Mamabear)
These Are My Moments (Brandi)
Laura's Daily Madness (LauraLea)
Kaelira's Digiscraps (Sara) <-- you are here!
Thanks for coming! I hope you enjoyed our blog train:D