I've been scrappin' like crazy lately! It's been great! I still need to write about our vacation and a general life update, but for now, here are a whole bunch of pages I've scrapped recently. And at the end of the post, you get a template:) I have another template in the works and a super-cute QP that will hopefully be coming out soon.
But before we get to the pages and such, come join geniaBeana in a speed scrap over at GDS Wednesday night at 10:30 EST! Click
here
for more info:)
Also, Kimi is now selling custom glitter styles and sheets at GDS! Check out
her store
for details.
Now for the pages. First of all, I made a super-cute new desktop using
Kimi's Kreations' My Darling
:
BTW, Kimi took the photos for me, too:D Well, except the ultrasound, of course;)
Then I finally got around to scrapping our 4th of July pics, using
geniaBeana's Star Spangled
kit. It's a 2-pager (and today's template), so here's the full 2 pages together, followed by the separate pages.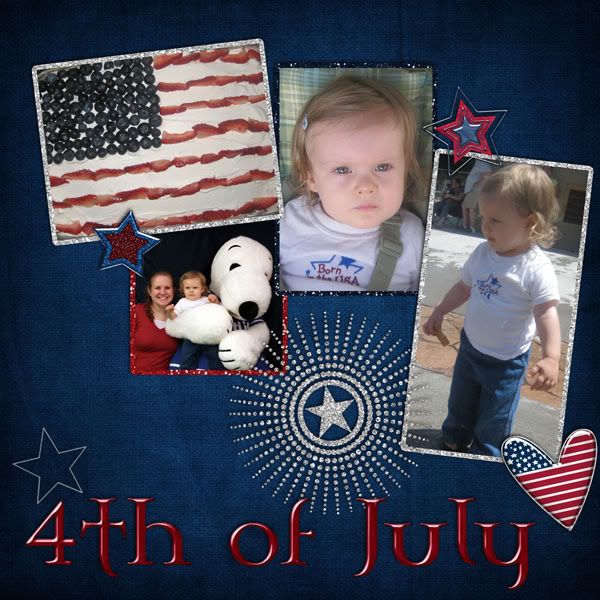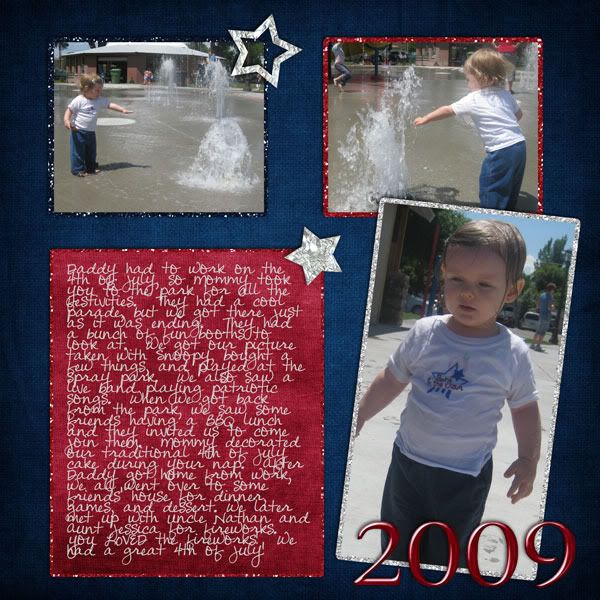 Before I discovered digiscrapping, I paper scrapped the first month of Emma's baby book. Well, my style and skills have changed so much since then and there is just so much MORE I can do with scrapping digitally vs. with paper that I have decided to start all over again and do the whole thing digitally. I must say I am LOVING the results so far! Soooo much better than the paper pages I already made! Here are the first pages I made since my restart (though they won't be first in the book). Once again, I used
Kimi's My Darling
kit. I looooooove this kit!!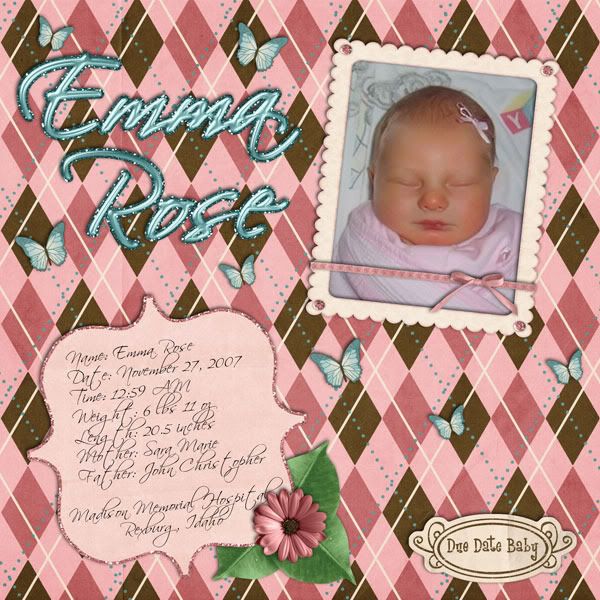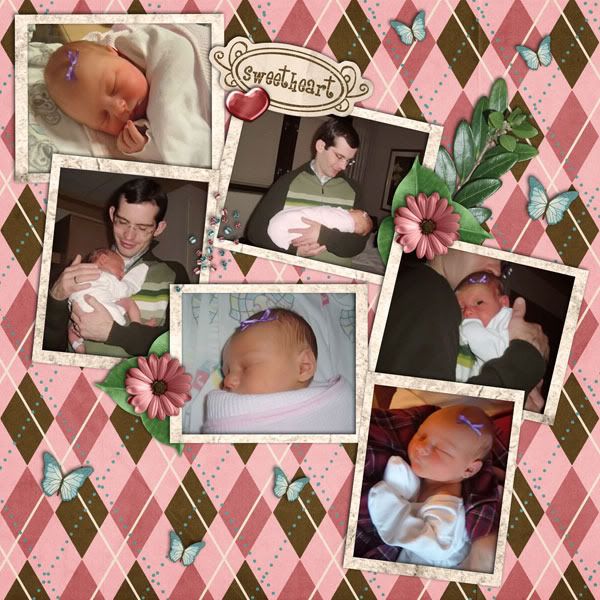 I have a couple of other baby book pages that I reeeeaaaally want to post, but the kit hasn't been released in store yet, so I have to wait. But one of these pages will be a super-cute QP freebie!
In the meantime, I participated in
Kimi's progressive challenge
over at GDS and made this really cute page with the awesome
Hoo's My Boy collab
Kimi and geniaBeana put together: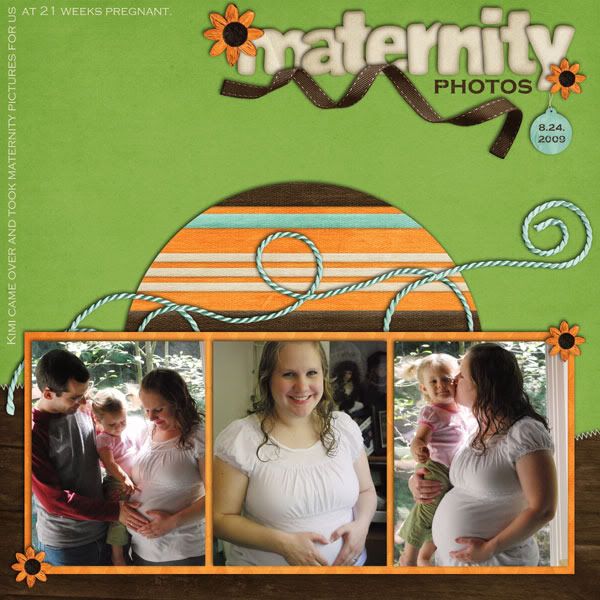 And finally, today I made this really cute page detailing the kids' room rearrangements. I used geniaBeana's new kit,
Jake's Favorite Things
: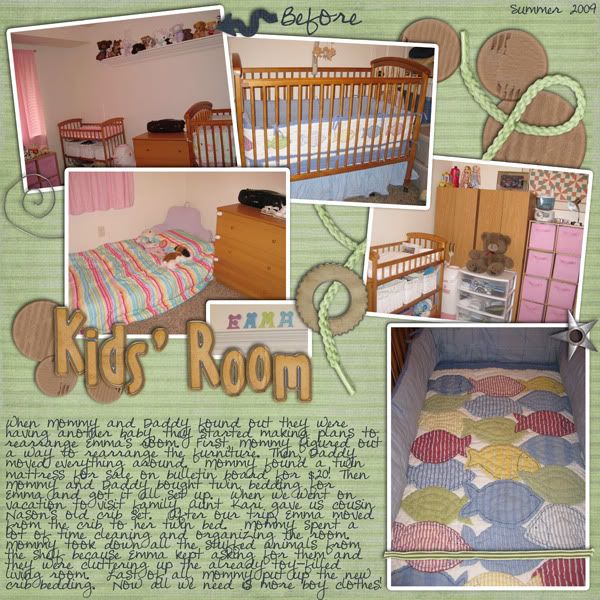 And last but not least, here is your free template! Template 44 is a full-sized 2 page template in PSD format. As always, I'd love to hear back from you:) Enjoy!
You can download it
here
.
I'll have more pages and freebies coming up in the next few days, so please visit again! Thanks for stopping by!