I had some lovely comments from people saying they missed my templates:) Thank you! I've been doing MUCH better. I took a scrapping break due to morning sickness, and then even after I got on zofran it took me awhile to get back into it. Part of it was the oh-so-lovely tiredness of 1st tri. I still need to be on zofran at 24 weeks, though. Every now and then I discover that the hard way (last week I managed to hit myself in the head with the toilet seat while throwing up...). Then, I slowly started scrapping again, only to go on vacation where I didn't have my scrapping stash or CS4 access. But now I'm totally back into it again:D
I'm back with a QP today! Kimi's adorable Country Caramel kit was officially released in her store today (image is linked):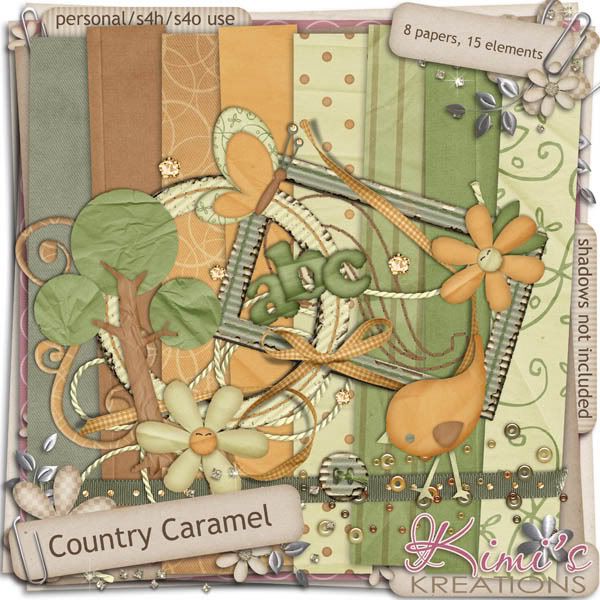 Though, for those of you who participated in her
recent progressive layout challenge
at GDS got it for free:) She just started another
progressive layout challenge
, and I'm sure the participation prize will be just as fabulous!
Here are the adorable pages I made for Emma's baby book using Country Caramel: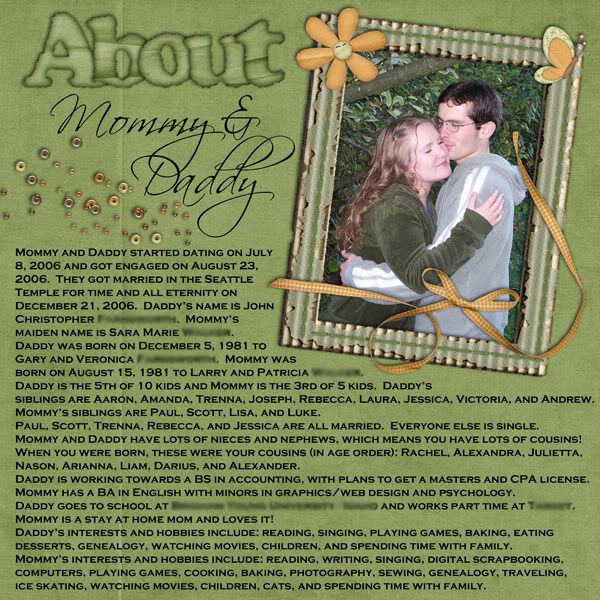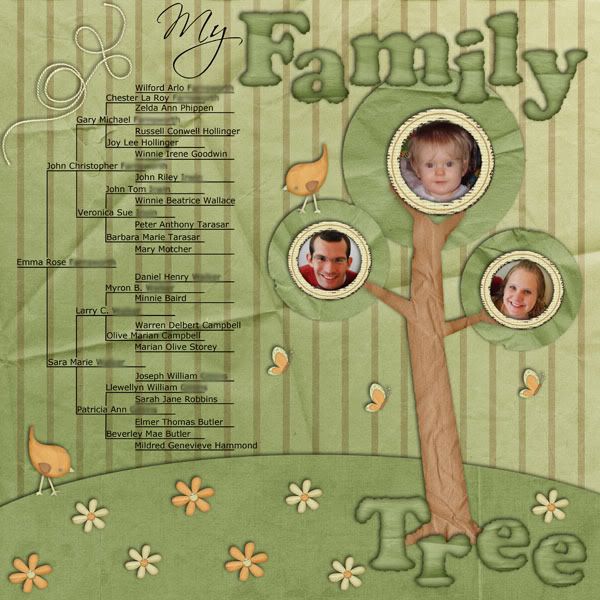 I scrapped a fun fall art project page today, but I have to wait till THAT kit is released to post it;)
I also got to do a speed scrap tonight, hosted by geniaBeana over at GDS. It was really fun. I haven't done a speed scrap in ages. I used
geniaBeana's Traquility
kit, and her Template 31 (the first requirement was to use a template of our choosing):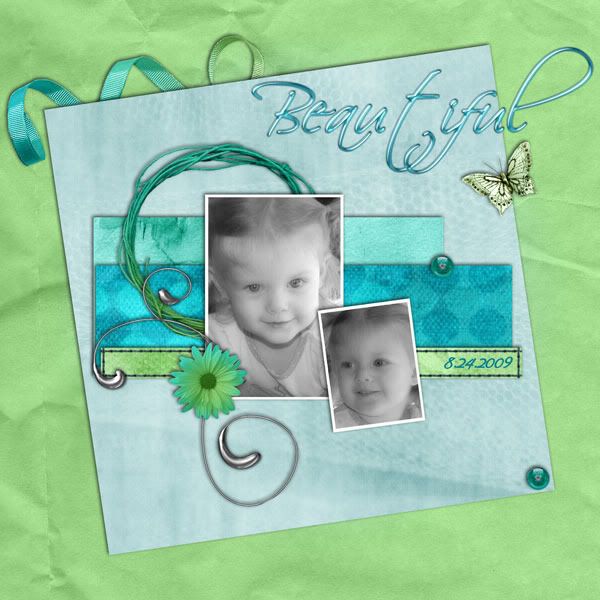 And now for the quick page! I turned My Family Tree into a QP to share. When I first mentioned on the CT forum that I was thinking of making it a QP, Kimi said "The family tree one made me go 'awwwwwwwww!!! I want that!' So definitely make a QP!" :D And so I did! I also included the 5 generation pedigree chart as a separate png file. Just an FYI, when I put in my family names, I used Verdana size 12 font;) Anyway, here's the QP: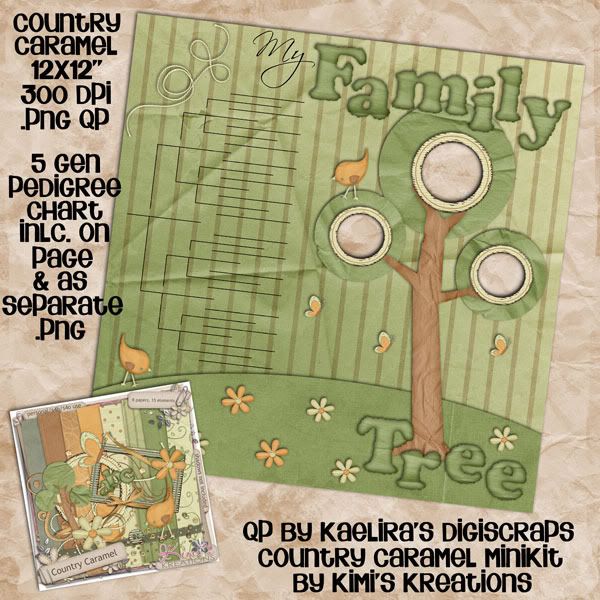 You can download it
here
. Please feel free to leave me some love:D I always love hearing back from you.
I should have another template for you soon, so stay tuned! And one of these days I really WILL do a vacation and life update - maybe with a new template tomorrow?