I have a new template and a new LO to share! But first, some sad news. Many of you have probably already heard, but Digital Candy is shutting down:( I'm so bummed. I know that they're doing what they feel they need to because of the circumstances, but it still stinks. I was just starting to get comfy and settled in there and then this had to happen. ValerieN Designs, who I CT for as a QP maker, has her only store there, so now she's looking around at other store options.
But now for some happier things!
On our little trip over the weekend, we played this AWESOME game called How to Host a Murder. There are several different games under this guise, all with their own titles and themes. We did Powar and Greede. It was SO fun! And, of course, we took lots of pictures. And I made an awesome page from some of them. LOL, I originally had picked out 14 pics, but cut it down to 9. Not an easy thing to do! Anyway, here's my page, which qualifies for the weekly challenge on BAM. The challenge was to scrap a progression of pics, lots of journaling, and use a newer kit.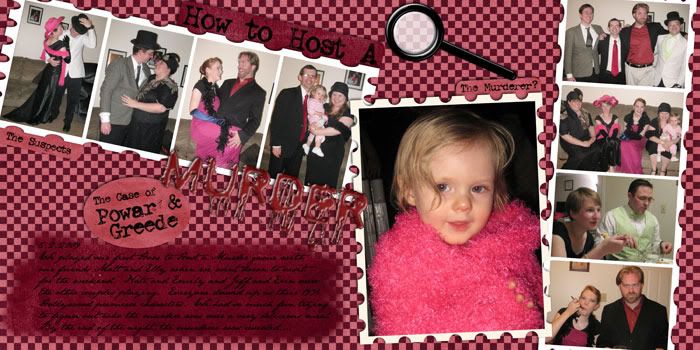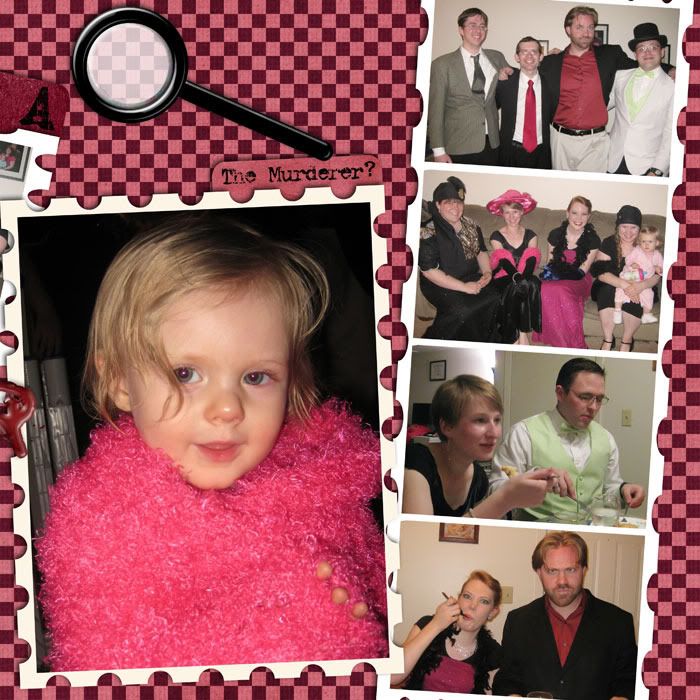 Credits:
Papers - Ziggle Designs, Red
Fonts - Ghostwriter, Cold Night for Alligators, Jane Austen
Atomic Cupcake actions - rough litho, jelly, colored glass, colored chrome
Template 38 is the above LO. It is a double page template in PSD format. Enjoy! I can't wait to see what you do with it! Oh, and I made the magnifying glass myself, so you get to have it in the template:) Here's the preview: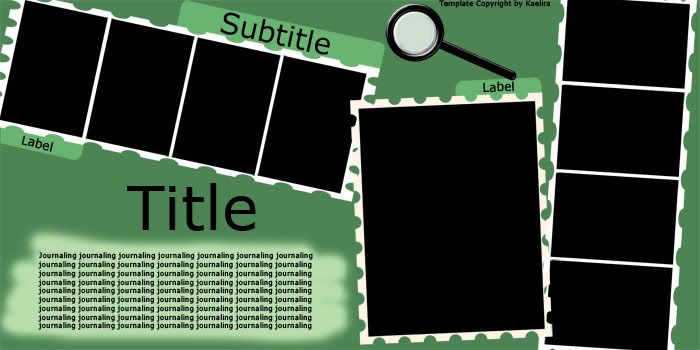 You can download it
here
.
As always, I'd love to hear back from you!
And now that my toddler is down for a nap, I'm going to take a much needed shower!! More to come later!