I'm baaaack! Sorry it's taken so long to get back to posting since our little trip. We got back on Monday. And we STILL haven't unpacked all the way LOL! We've been a bit sleep deprived to put things away. We didn't sleep well on our trip at all - mainly because Emma had SUCH a hard time sleeping while we were gone. She slept perfectly as soon as we got back, of course. Despite that, it was a fun trip:) We got to spend time with friends we don't see very often. In fact, the last time we'd gone down to visit was when I was pregnant with Emma...and she's nearly 18 months. I'll be scrapping lots of fun things from that trip, which will likely be turned into templates, so stay tuned!
Speaking of templates, I set a mini-goal for myself this morning. I want to have 40 templates by Sunday. Why? Because Sunday is my brother's 40th birthday;) Yes, on Mother's Day. Bwahaha, he's so going to kill me for posting that (if he even sees it).
Aaaanyway, I DO have a new template today! It's of a LO I did for a speed scrap on BAM yesterday. These were our instructions:
1. Choose 3 pictures, and make one black and white.
2. Choose 4 papers. One should have a pattern.
3. Frame the black and white picture, but don't use a frame.
4. Embellish around your black and white photo, and attach your other 2 photos with whatever you like.
5. I want to see something shiny. . Put it wherever you want on your page.
6. Title your page. Use 3 words, and two different fonts.
7. Do something to the edge of your page. Use an overlay, brushes, or frame your page. Journal and date if you like, and you're done !!
And my page:
Credits:
Kit - ValerieN Designs, Froggies Pad
Glitter styles - Kimi, BCC1
Flower brush - Obsidian Dawn
Fonts - Scriptina, Too Much Paper, Tracy
Coffee Shop Creamy Chocolate Black and White action
And now for the template! Template 37 is a single page template in PSD format. Here's the preview: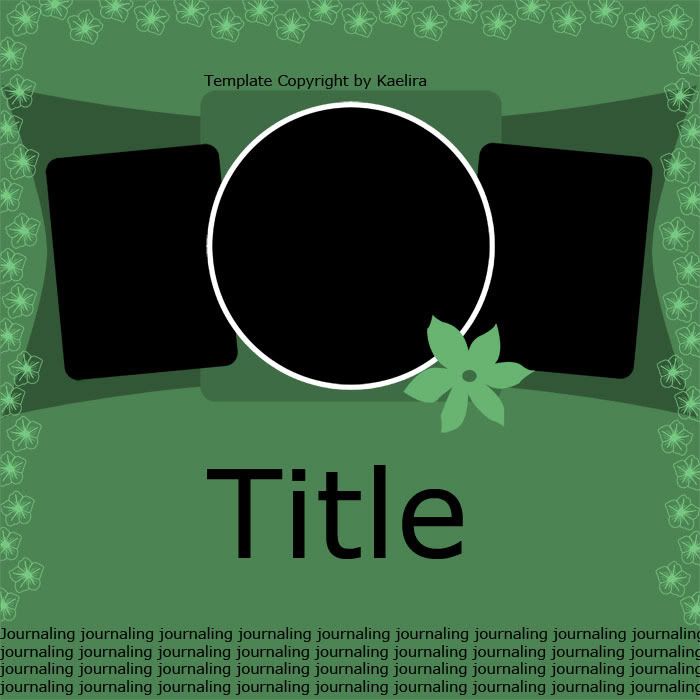 You can download it
here
.
As always, I'd love to hear from you and see your pages!! Oh, and I do have a few pages some of you have sent me to post, so those will be up soon! I love seeing them! Thanks!