And today is the last of my BAM Color Challenge Expansions! I should be back from my trip by now, but I wanted to pre-post all of these just in case. Today you get a fun glitter elements pack. Kimi made these AWESOME seamless glitter styles (and sheets for those of you who can't use styles) and she let us use them in our color challenge desings:) I couldn't use them much for the baby kits, since glitter should be used sparingly with baby themed kits. But I loved them so much I just HAD to play with them and make some pretty glittery elements to share! I made so many that I had to split it into 2 downloads - and I very easily could have kept going! But I had to stop SOMEwhere;) Anyway, here's the preview: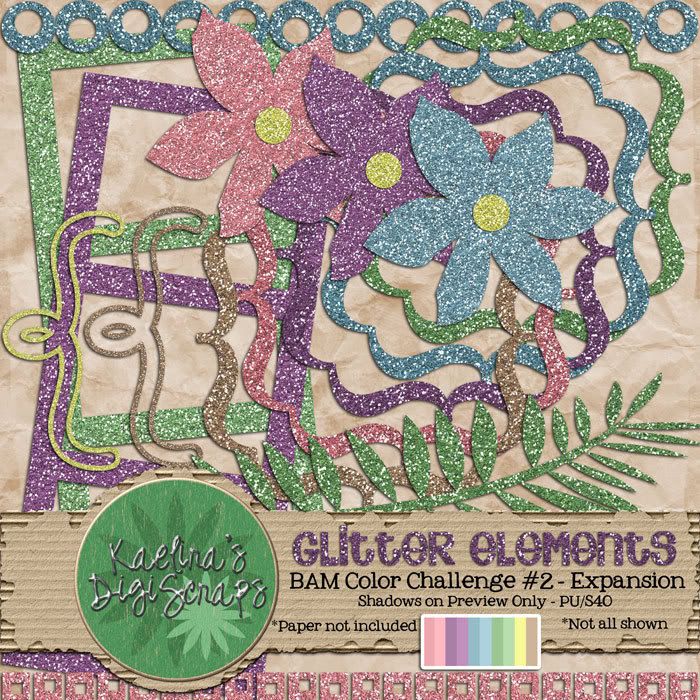 Glitter Elements links:
Part 1
Part 2
Like the paper? It's in yesterday's Sweet Baby Neutral kit;) It's also featured on my blog, but it depends on your screen and resolution as to whether you can see it. It's the brown paper on the sides.
I'd love to hear back from you and see what you do with anything I make:)