I have lots of pictures and pages to share today. But first, I gotta say...HAPPY BIRTHDAY, MOM!! We hope you have a great birthday - you deserve it! I purposefully will refrain from divulging her age...but I WILL say there is a song about it.
And while we're on the subject of holidays, Happy Father's Day to all the dads out there. I am blessed to be married to the best dad ever. My dad's pretty cool, too;)
Life is good here. The weather's been a bit psycho; cold and rainy one day, gorgeous warm and sunny the next. But that's just how it is around here in June I guess. Or at least, this year. Last year it rained all of June, so it's an improvement, right?
Anyway, we've done some fun things lately, as you'll see from the pictures.
But first, more Emma-isms:
"Where's your pants?" while I was in the middle of changing
"I love baby hugs." ♥♥♥
"That's not a foot, that's a sock" while pointing at her foot
"I don't watch that one. Maybe I older."
"Daddy have poopy diaper."
"Don't be sad, Tinkbell."
"I need my baa baa black sheep have you any wool yes sir yes sir 3 bags full."
"Don't touch my bum, Hyrum." They were next to each other while I changed her diaper and Hyrum was wiggling his arms around everywhere.
"I'm a temple." ♥♥♥
"Thanks Mommy, make my sandwich."
"I go to crap store." She meant CRAFT store LOL.
"You wear diapers, Daddy."
"Tinkle tinkle little star." LOL, that's how she says twinkle...yes I have a 5th grade sense of humor.
"I play bubbles after my nap."
"Take care of my brother."
"Take my neck off." LOL, I had just taken off her long sleeve shirt.
"Mommy have poopy diaper."
"I love you, Hyrum." She says this a lot, but today she went right over to him as soon as he woke up and said this ♥
"You're getting married" to John after she put a blanket on his head. LOL, guess he was the bride?
I'm starting to catch up on my Project 365 pages. Here are the new ones:
Kit: Love Sweet Love, geniaBeana Scraps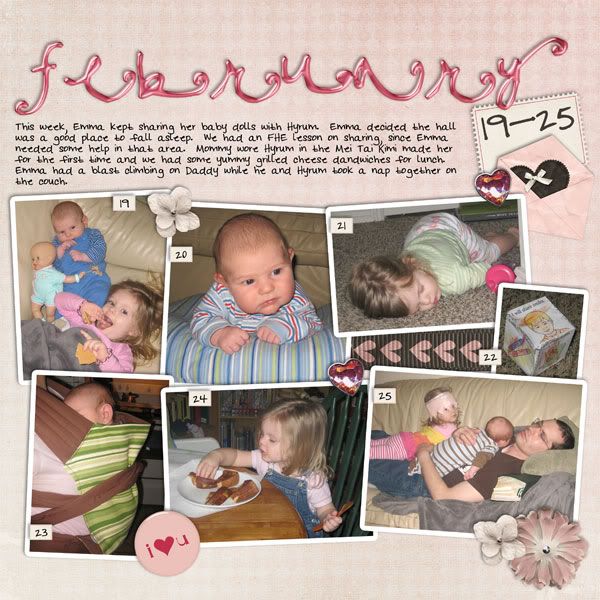 Kit: Love Sweet Love, geniaBeana Scraps
Kit: Lavender Breeze, geniaBeana Scraps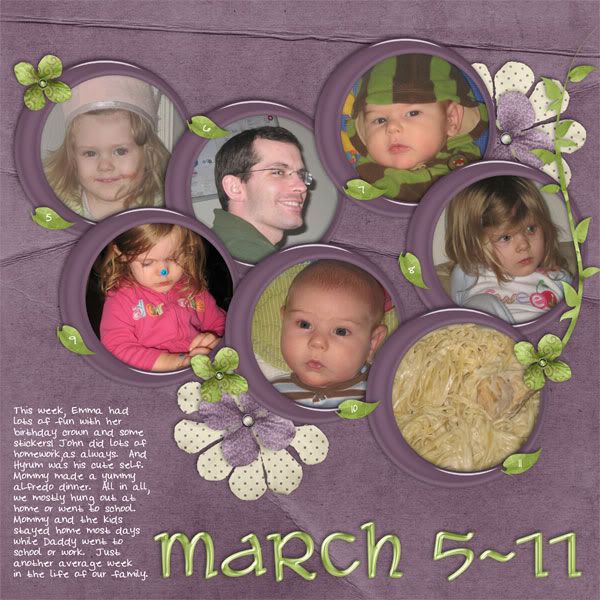 Kit: Lavender Breeze, geniaBeana Scraps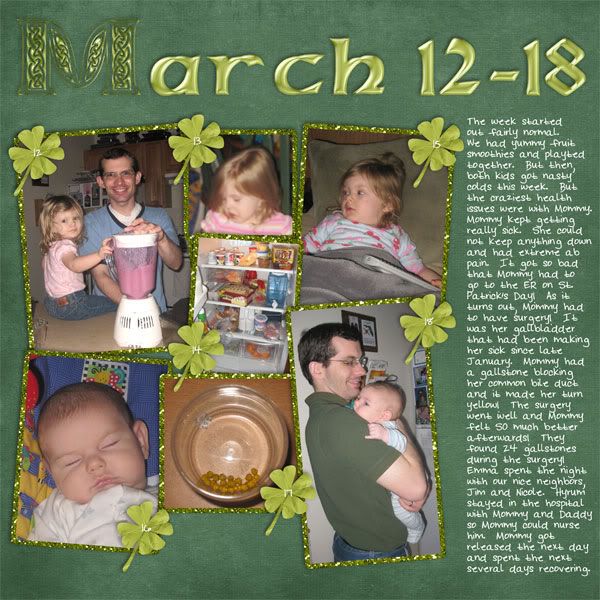 Kit: ShamROCK, geniaBeana Scraps
Kit: ShamROCK, geniaBeana Scraps
Kit: Spring Sunset, geniaBeana Scraps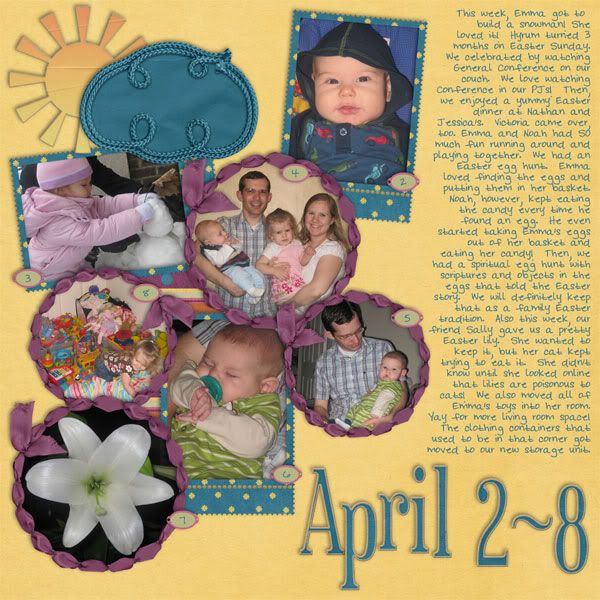 Kit: Spring Sunset, geniaBeana Scraps
Haha, now I'm only 2 months behind on my P365 scrapping.
But I will be all caught up with pics at the end of this post! Here we go!
June 5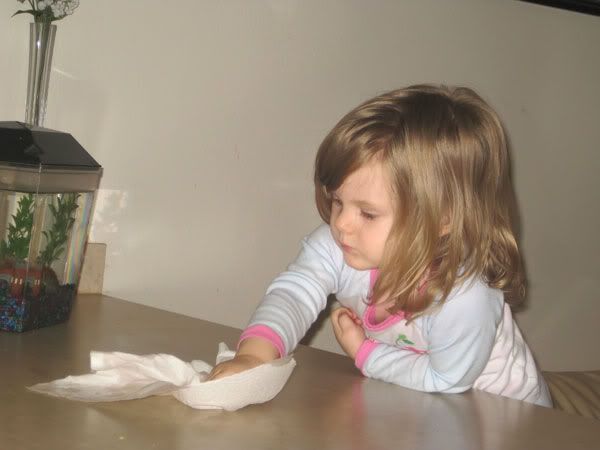 We spent the day cleaning. Emma was my little helper!
June 6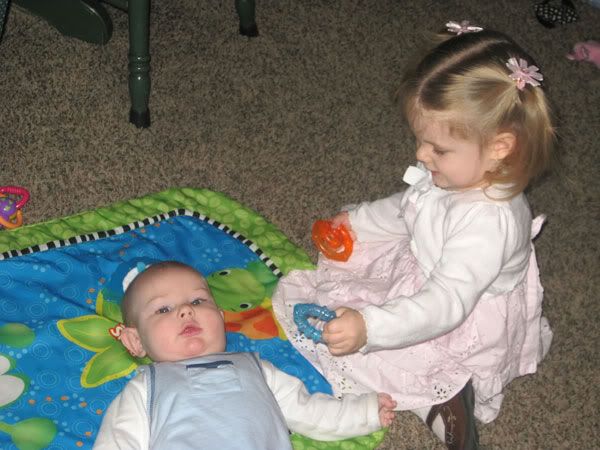 Getting ready to go to church. Emma loves to give her brother toys!
June 7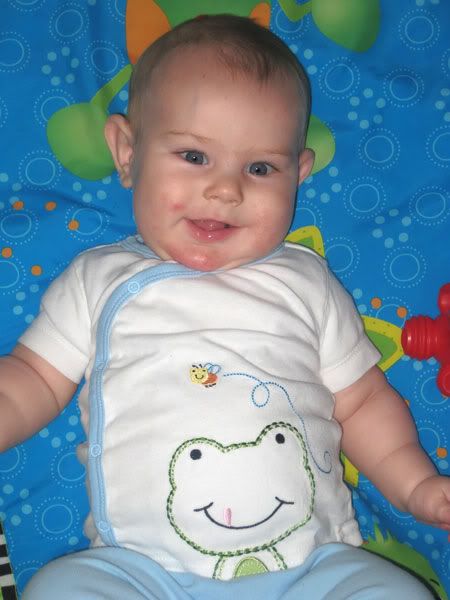 Happy Hyrum ♥
June 8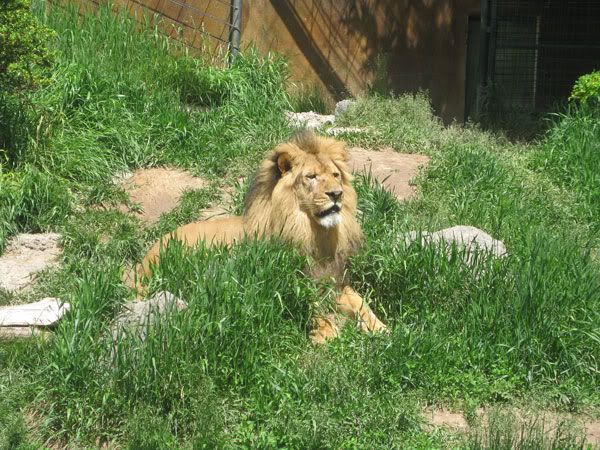 We went to the zoo and had a blast looking at all the animals.
June 9
We walked over to the nature park to feed the "ducks."
June 10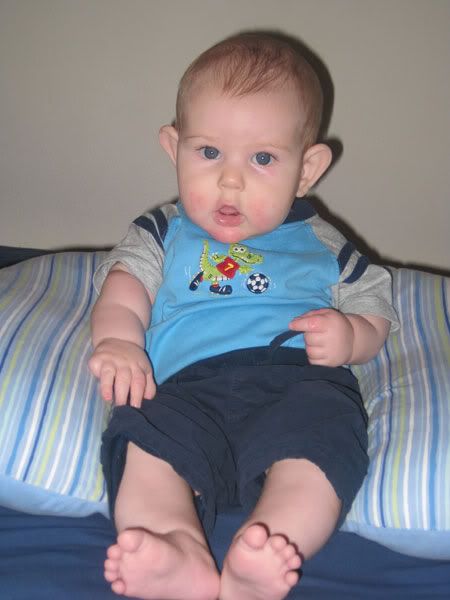 Hangin' out at home.
June 11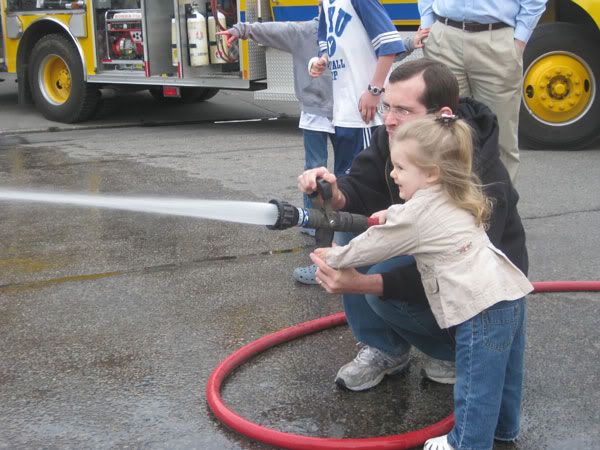 We went to the farmer's market. It was kids' day and the fire department let kids fire the hose and climb up on the firetruck! Emma LOVED it!
June 12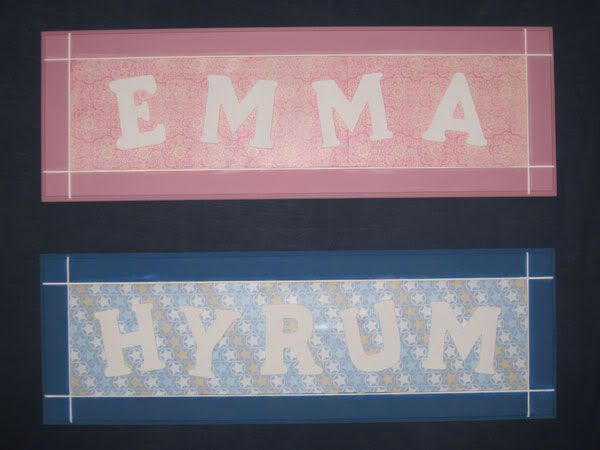 I made these cute signs for the kids' room:)
June 13
We had some friends over for dinner. I made chili from scratch - yum! - and we put it over gourmet hot dogs.
June 14
I love this boy!
June 15
We had lots of fun at the park! We rode the carousel and swung on the swings.
June 16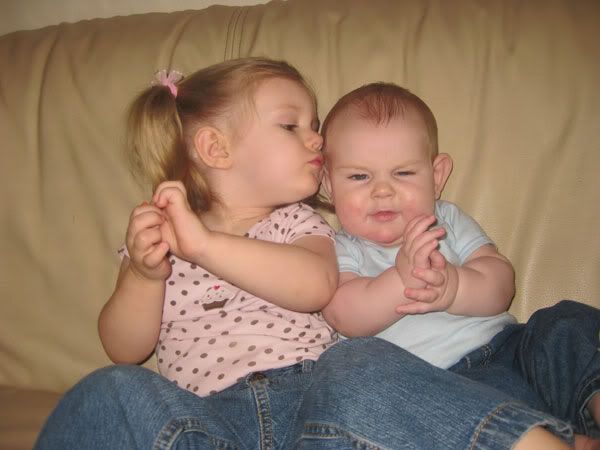 Aaaaaw ♥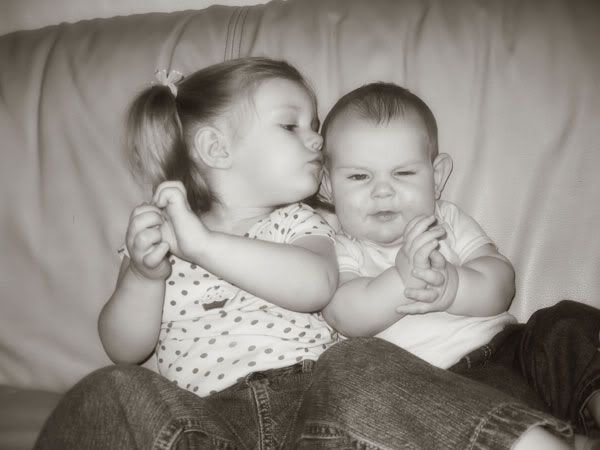 I LOOOOVE this in black and white!
June 17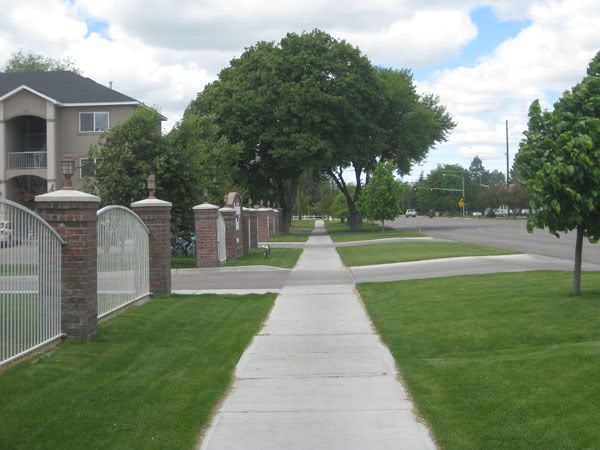 "I have often walked down this street before;
But the pavement always stayed beneath my feet before.
All at once am I Several stories high.
Knowing I'm on the street where you live."
LOL, yep - this is our street, right in front of our complex. You can see our building, but we're on the opposite end of it.
June 18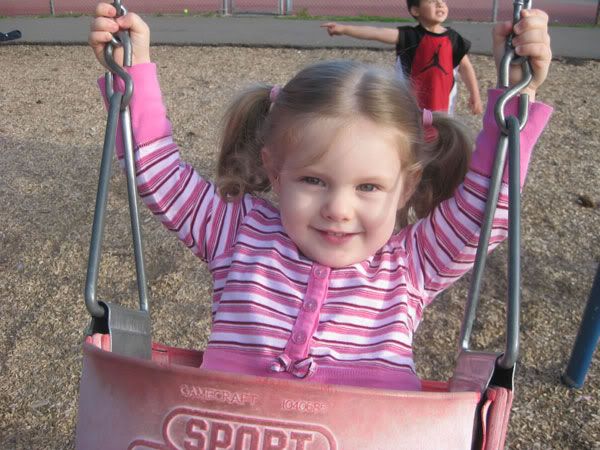 Emma playing on the swing!
And we are up to date on pics! As you can see, we've been doing lots of fun things lately. We're really enjoying our summer!
I have a free template today, too. It's based off my Feb 26 - March 4 LO. Template 62 is a 12x12" PSD file. Here's the preview: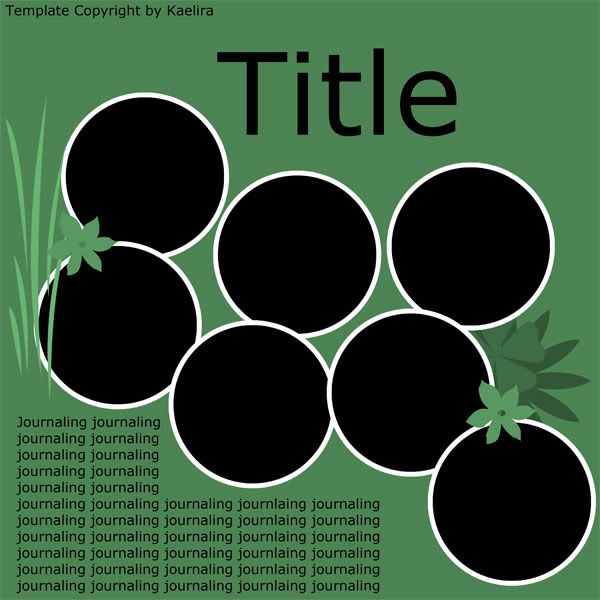 You can download it
here
.
Haha, I just noticed a typo in the template, repeated several times because copy/paste is my friend. I'm too lazy to reupload everything, so please ignore it!
Enjoy!! I love to hear back from you and see what you do with my templates:) And now for some sleep. G'night all!