Yes, you read that right. MAJOR P365 picspam. I have 64 pics to post. SIXTY-FOUR. Can you see why I kept putting it off? But then that just makes my workload bigger. So now I'm FINALLY all caught up!
But first, a little update.
We're still going on lots of walks - often MORE than 3x a week. We've recently walked to the library, the store, and of course the park. We all love it! I just wish the weather would improve; it's been raining a lot. I've also been eating lots of yummy healthy salads lately. I still eat more junk than I should, but I've been cutting back. Any progress is progress!
We're really enjoying the "summer" so far. We have lots of fun things on our summer to-do list, like camping, swimming, spray park, picnics, lots of walks, Yellowstone, and the zoo. We're planning to go to the zoo on Tuesday since John has the day off and it's supposed to be 74. Hopefully the weather will cooperate!
Emma says some of the funniest and sweetest things! For instance, in the last week she said:
"I don't eat breakfast. It's gross. I need marshmallows."
"Hyrum doesn't eat chips. He's too little."
"I can no have peanuts. Peanuts make Emma sick." (allergy - still need to go get that tested)
"You're so cutie, Hyrum."
"I need it. It's chocolate."
"Here Hyrum. It's a toy for you."
"I don't need nap." - HA! Nice try!
And my current favorite. I asked Emma if she wanted a sandwich or chicken nuggets for lunch today. Her response? "I have poopy diaper." ROFL! Ok, so she was just informing me that she had a poopy diaper, but the timing was impeccable! She said that every time I asked until we changed it, too. I jokingly said, "You want your poopy diaper for lunch? Ew, that's gross!" to which she replied, "No! I don't eat diaper! It's gross."
Hyrum is 5 months old today!! He's getting so big! He can roll over both ways, sit supported for an unlimited amount of time, and he can almost sort of sit unsupported. For like 3 seconds before he topples over. He recently started rolling around to get to things he wants. Looks like it's time for me to really watch what toys Emma leaves around the living room! Especially since he puts EVERYthing in his mouth. He LOVES to play with (read: eat) toys. He still wants to be held most of the time.
BUT he is now sleeping in his crib in the same room as Emma! We're in a 2 bedroom apartment, so giving the kids their own rooms isn't exactly an option here;) I can't even begin to tell you how much I LOVE having him in another room at night. Of course, inevitably, they wake each other up sometimes, or one kid will wake up and the other will sleep through it. We're still working out the kinks. But he will sleep through the night in his crib some nights:D Naps he always wants to nurse to sleep and I'm usually stuck underneath him. But today and yesterday I nursed him into his nap and then put him on my bed (they nap at the same time), so I currently have both hands free:) Don't worry, he's right behind me, so I'll know when he wakes up and starts wiggling.
Hyrum is still in 3-6 month clothes, but I'm not sure how much longer that will last. He's in size 3 diapers already! He could still technically fit in the 2s, but they're a bit snug and he blows out of them. Yeah, so, we went up a size. Not exactly a fan of the blowouts, you know? Aaah, only a mom would write about her kids' poop on a public blog;)
Aaaanyway. That's what's up with us these days. The pics will tell you everything else:) So here we go!
April 2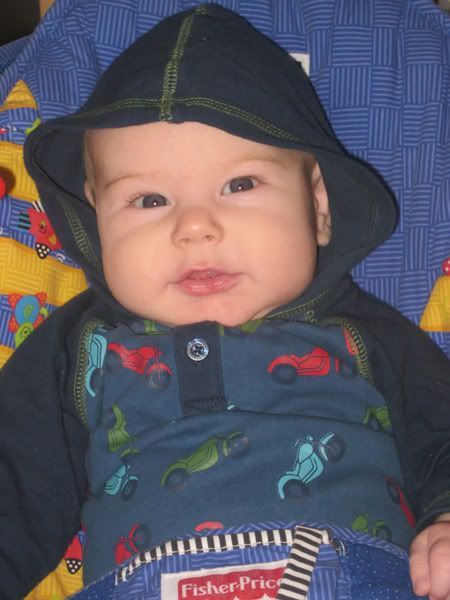 Hyrum hanging out in his swing.
April 3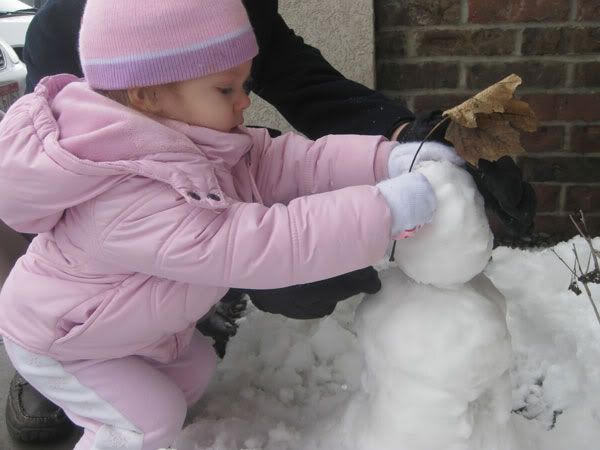 Emma building a snowman! Yes, we really had snow in April. Lame.
April 4
Family pic on Easter at Nathan and Jessica's. Hyrum turned 3 months.
April 5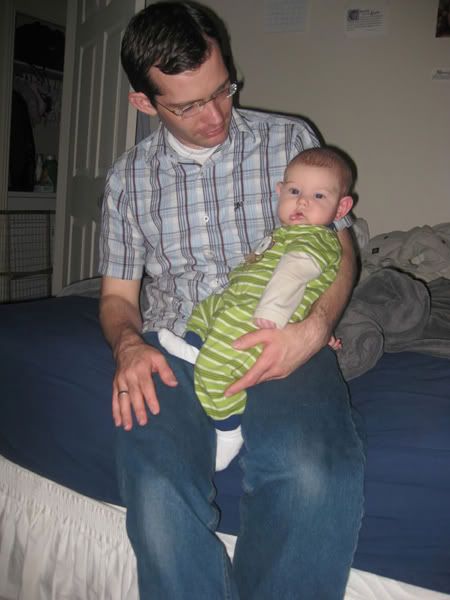 John and Hyrum sitting on the bed. Emma was hiding behind John.
April 6
Sleepy baby:)
April 7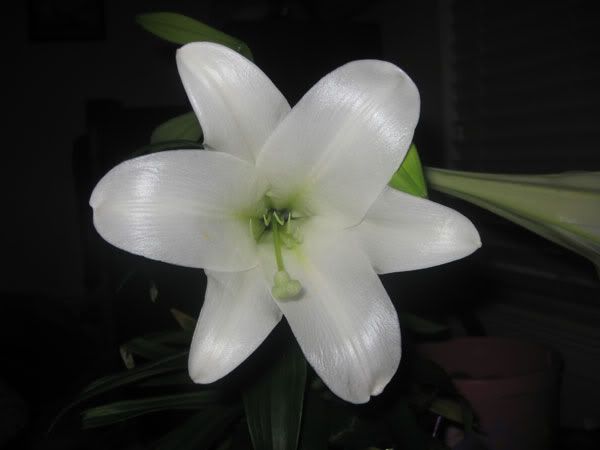 Our friend Sally gave us these gorgeous lilies because her cat kept trying to eat them. Cats and lilies don't mix. We got to enjoy them for a few days before our vacation. They died while we were gone:( Ironically, so did our fish.
April 8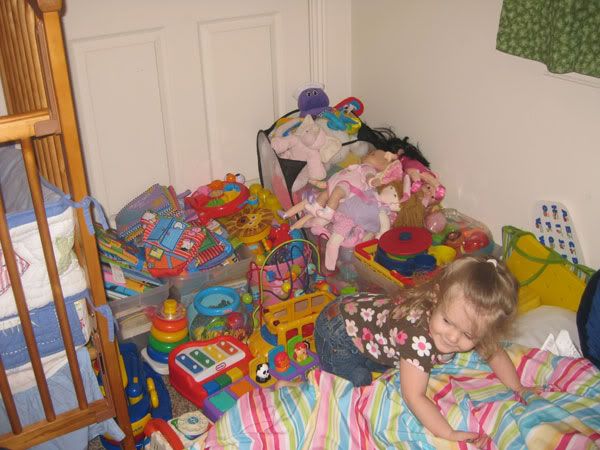 We moved Emma's toys OUT of the living room and into the new "toy corner." Here's Emma playing in her new toy corner.
April 9
Hyrum wearing Daddy's glasses! Don't worry, he only wore them long enough to take a few pictures;)
April 10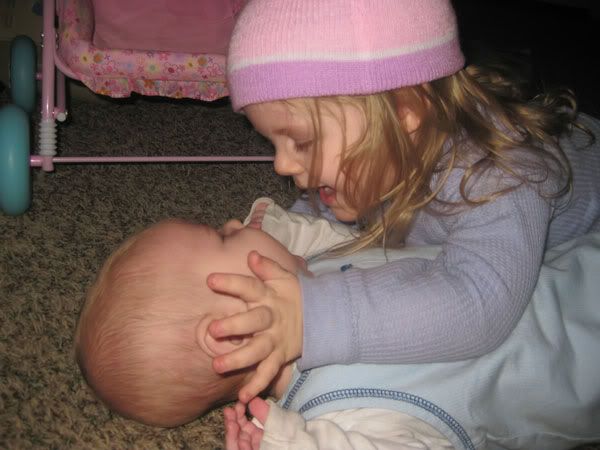 Aw, cuddles:)
April 11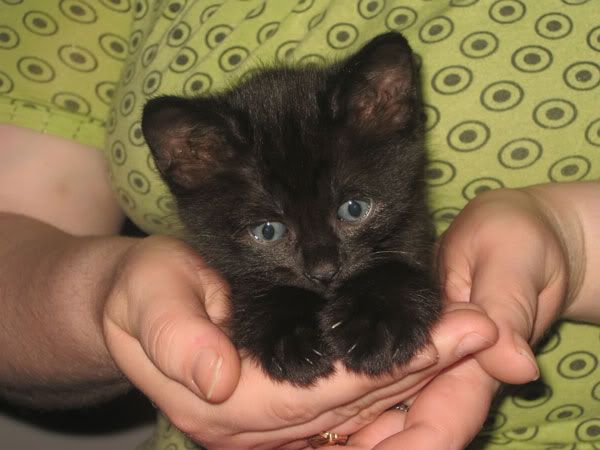 Nathan's birthday present. Isn't she cute?
April 12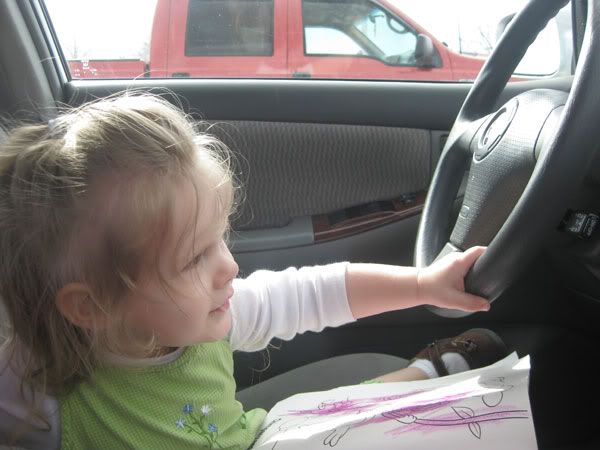 Uh oh, driving and coloring! Don't worry, we were parked. One of many stops on our road trip.
April 13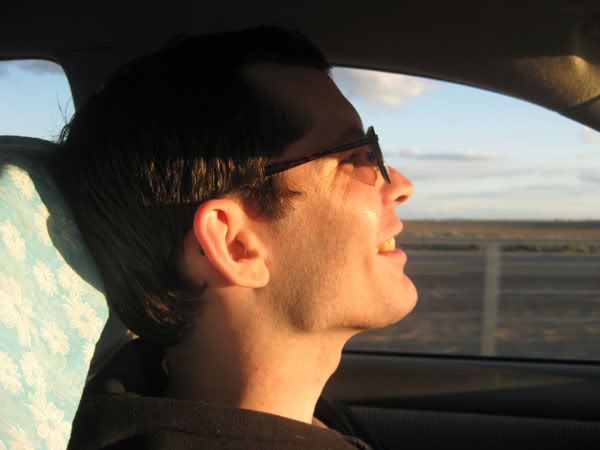 Driving in the sun. Almost home!
April 14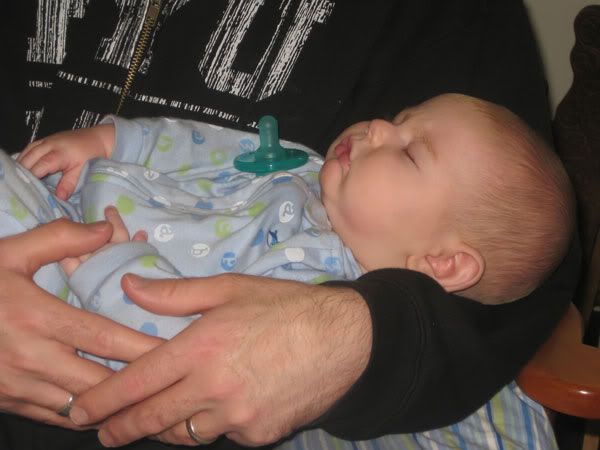 Sleeping Hyrum. Think the road trip wore him out?
April 15
Emma LOVED running around my parents' yard!
April 16
Grandma V gave Emma a movie. She's looking at the pictures on the back of the case in the car.
April 17
My niece Alex just LOVED holding Hyrum!! She was so sweet with him ♥
April 18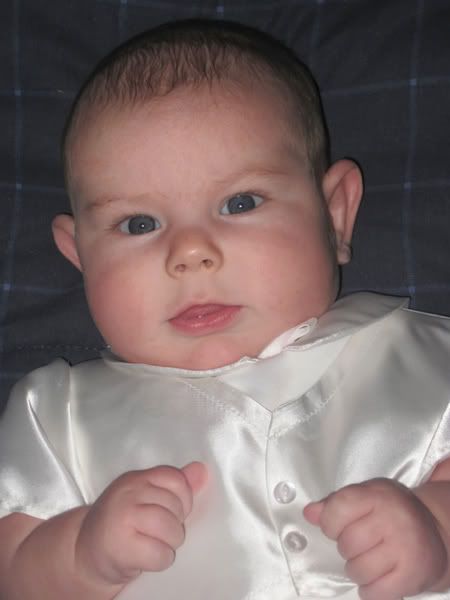 Hyrum in his blessing outfit that Grandma V made for him. Of course, he spit up immediately after the photo shoot. But the blessing was wonderful ♥
April 19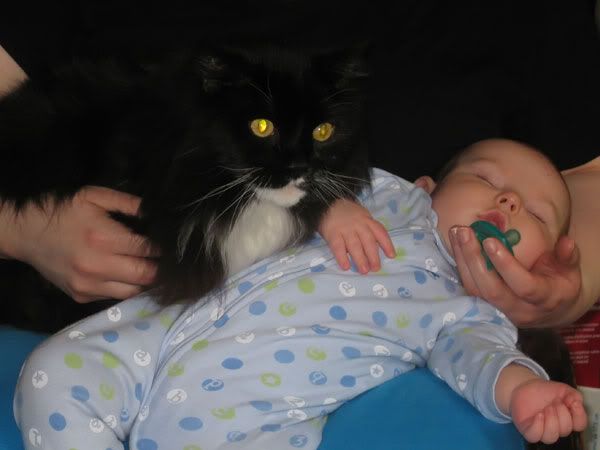 Hyrum fell asleep in Lisa's arms. Wedge, MY cat, then jumped up on Lisa's lap ♥
April 20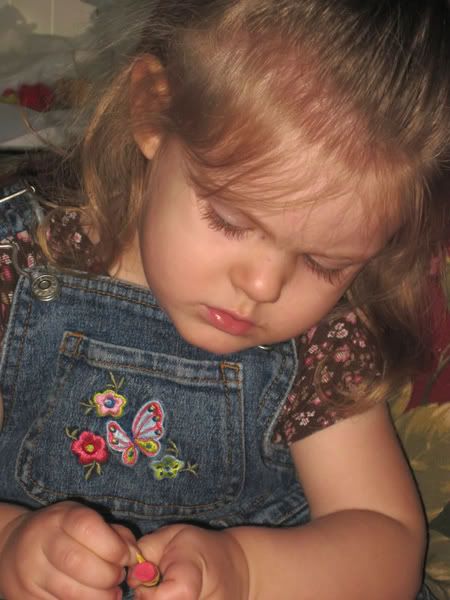 Emma coloring at Grandma V's.
April 21
John and Emma sword fighting! She LOVES the swords! She even says, "en garde" when she plays with them.
April 22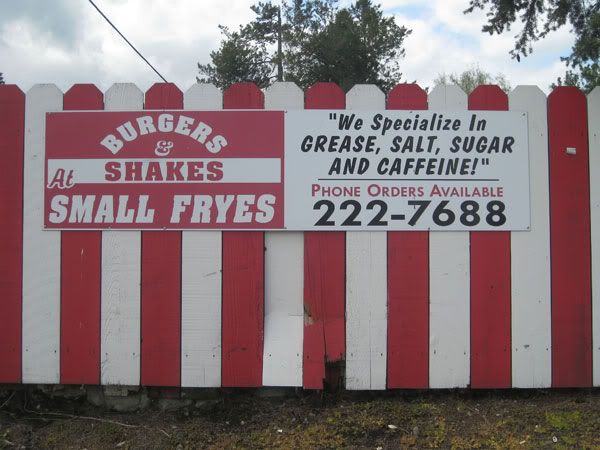 We had lunch at Small Fryes. I LOVE their slogan! John used to work for them and we had dinner at the owners' house that night.
April 23
Target! We went to Target several times during our vacation. Each time we did, Emma said, "it's Target!"
April 24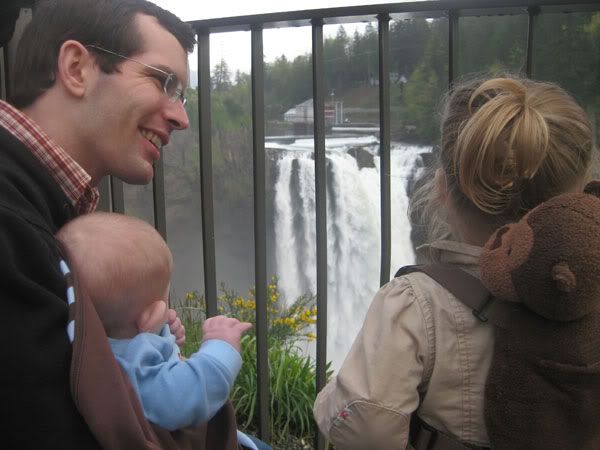 We went to Snoqualmie Falls. It holds a special place in our hearts since that's where we got engaged and spent our honeymoon. It was fun to take the kids there! Of course, it started raining as soon as we got out of the car...and stopped when we drove away. Ah well.
April 25
Hyrum playing with his blanket in the car seat.
April 26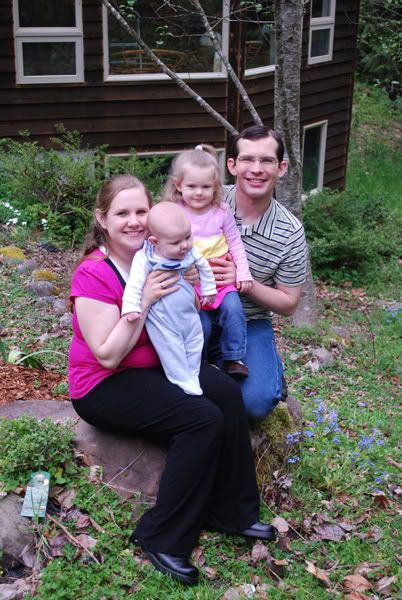 Kimi came over to play with us! She took lots of pictures for us. Getting Emma to hold still was difficult at best. She was more interested in running around with Kimi's boys.
April 27
Hyrum learning to drive. We teach 'em young;) Actually, it's a little tradition we started when Emma went on her first road trip at 4 months. Notice the car door is open, so we're definitely stopped;)
April 28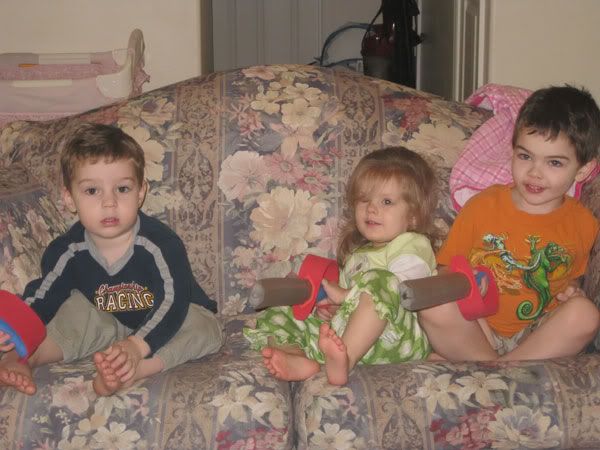 Emma watching TV with her cousins Liam and Alex. Notice they all have swords to play with.
April 29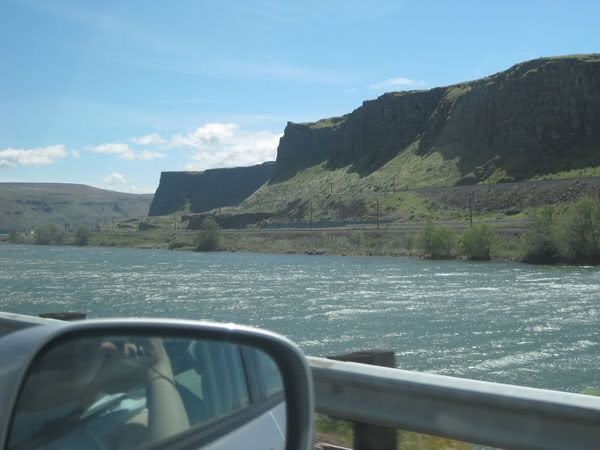 Beautiful riverside scenery on the drive back. And look, you can sort of see me in the mirror.
April 30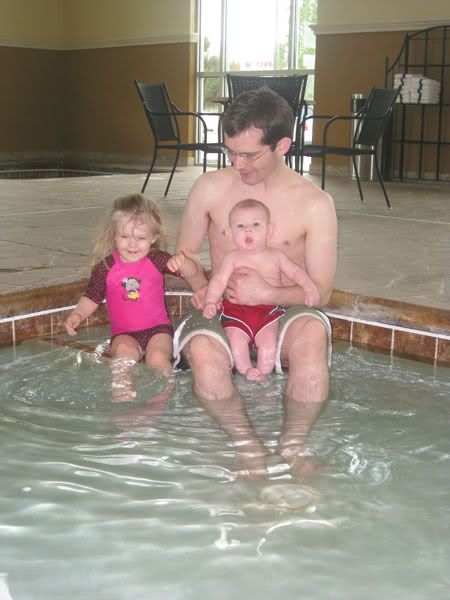 Swimming at the hotel:) It was Hyrum's first time swimming! We all loved it.
May 1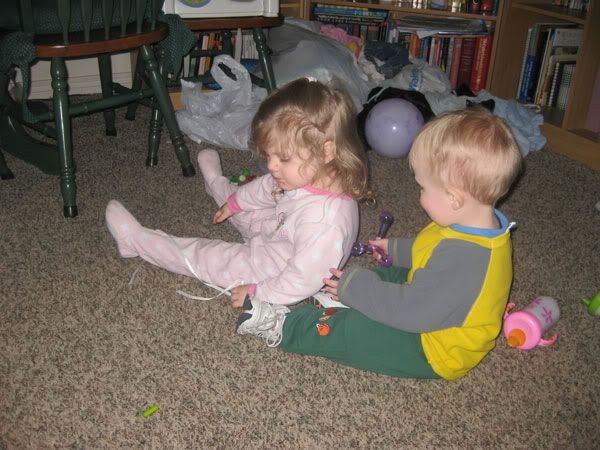 First full day back home! We babysat Noah and Anna. Here's Noah rubbing Emma's back:) Emma rubbed his first, but of course I didn't have my camera handy. Pardon the unpacked mess in the background!
May 2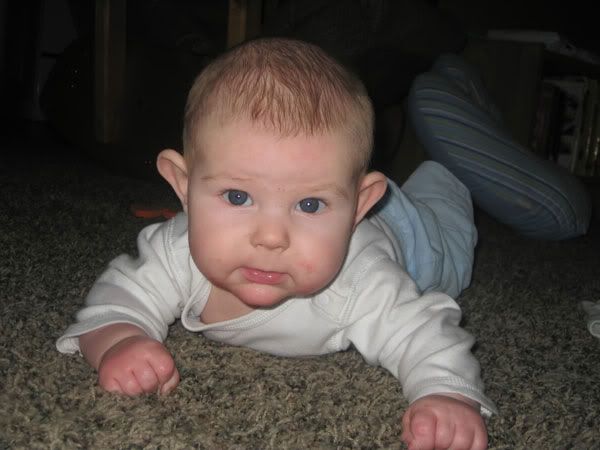 Tummy time!! He rolled over, but of course he wouldn't for the camera;)
May 3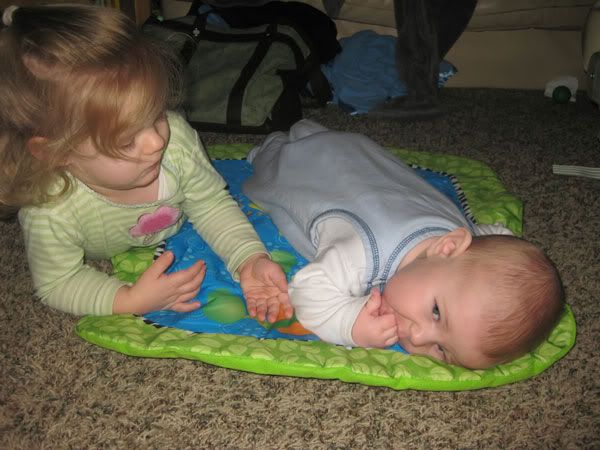 More tummy time, this time with big sister's help. She kept telling him to roll over ♥
May 4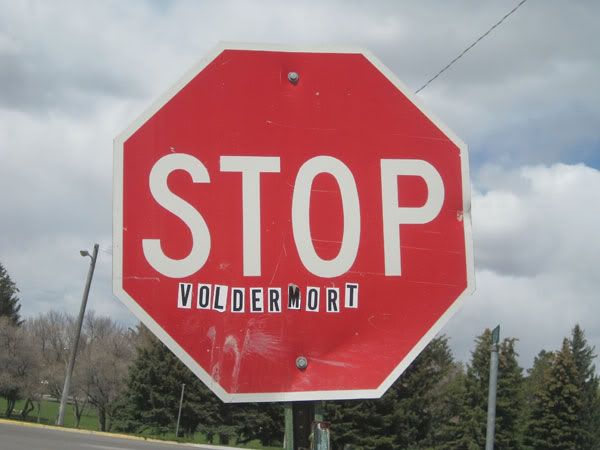 Bwahaha, hilarious. But...if you're going to deface public property, the least you could do is SPELL IT RIGHT!
May 5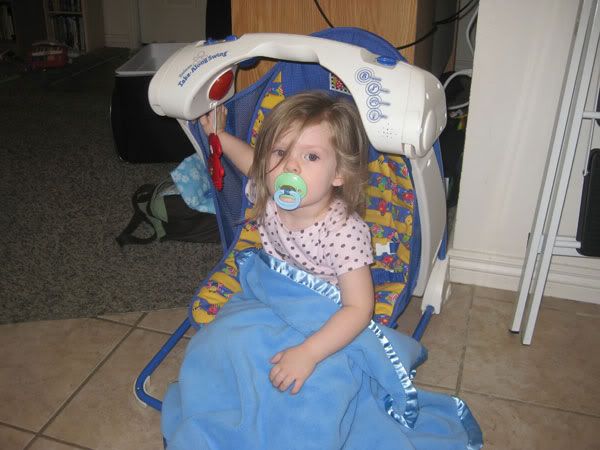 Emma imitating the baby. Silly girl.
May 6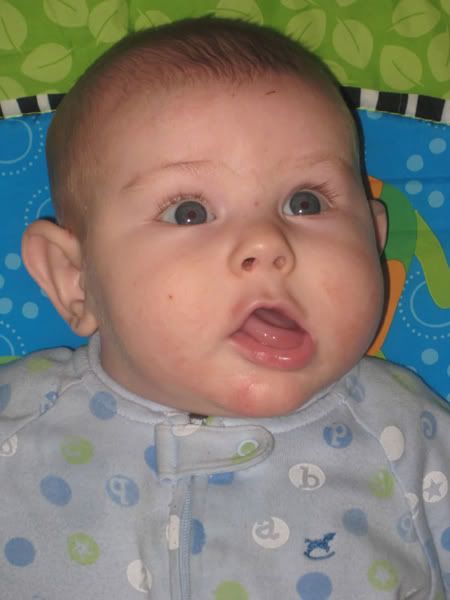 Just hanging out:)
May 7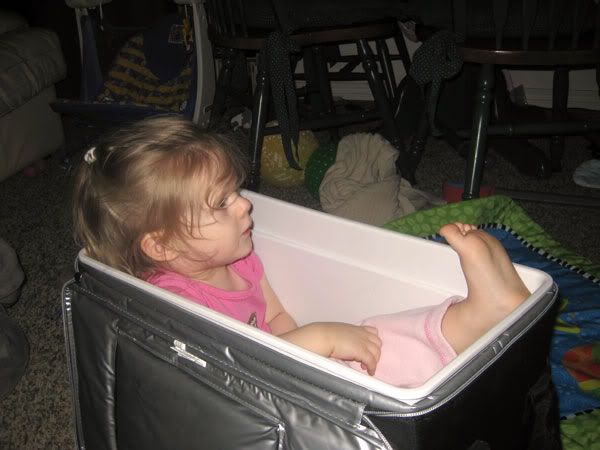 She climbed into the cooler...she's SUCH a goof!
May 8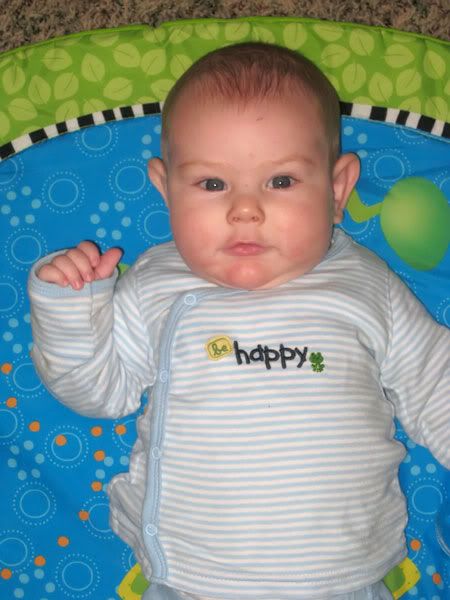 Hyrum wearing the outfit Lisa bought him while we were visiting.
May 9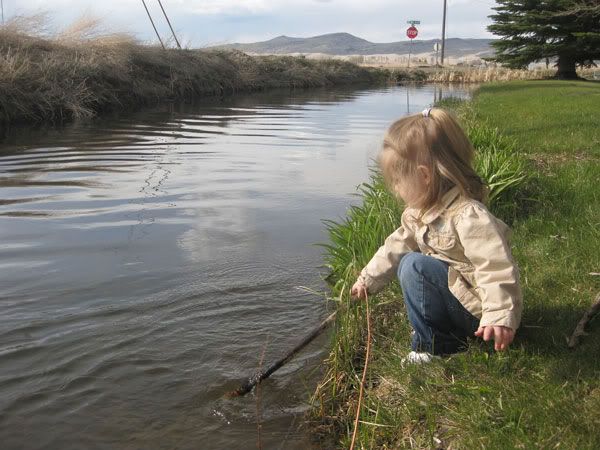 Emma loves playing in the canal at Nathan and Jessica's. We went over for a Mother's Day picnic. We had yummy sandwiches, floated paper boats down the canal, and just had lots of fun!
May 10
The kids and I walked to the park for a picnic lunch and some play time. Hyrum LOVES the stroller!!
May 11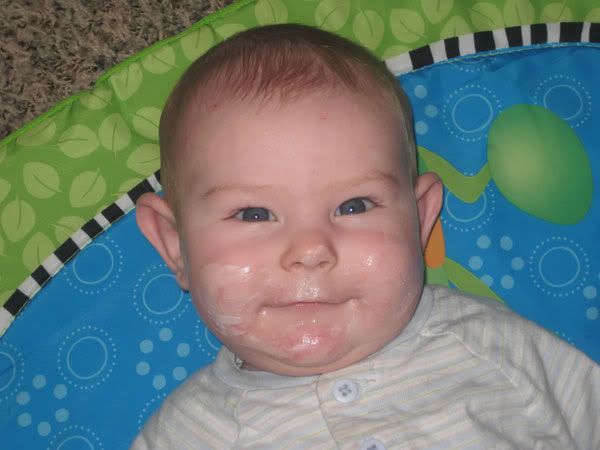 Poor little guy's face is all chapped and irritated from all the drooling:( Here he's sporting his Eucerin cream style.
May 12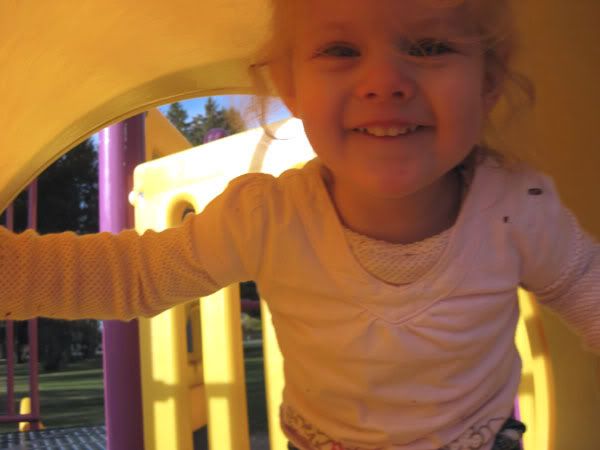 Having a blast at the park!!
May 13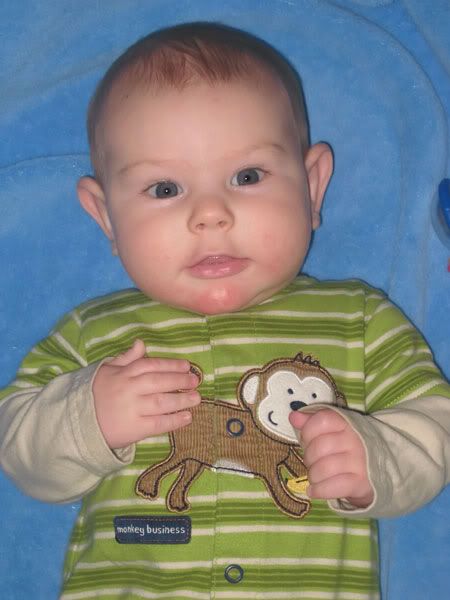 Just hanging out at home.
May 14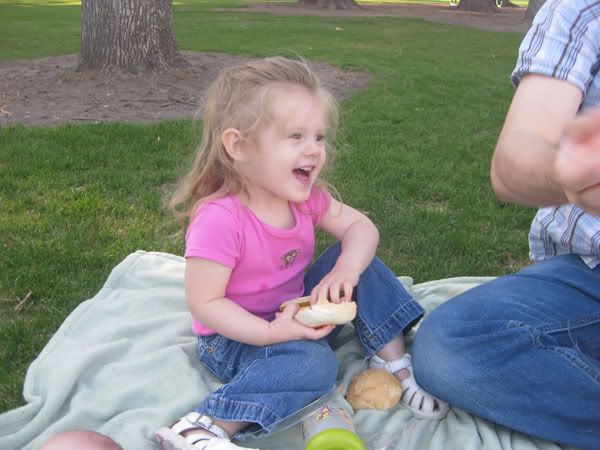 Family picnic dinner at the park. So fun!
May 15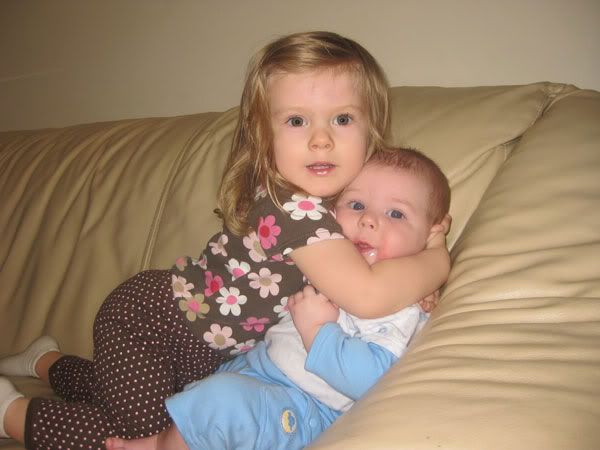 Aaaaw, Emma loves her baby brother!
May 16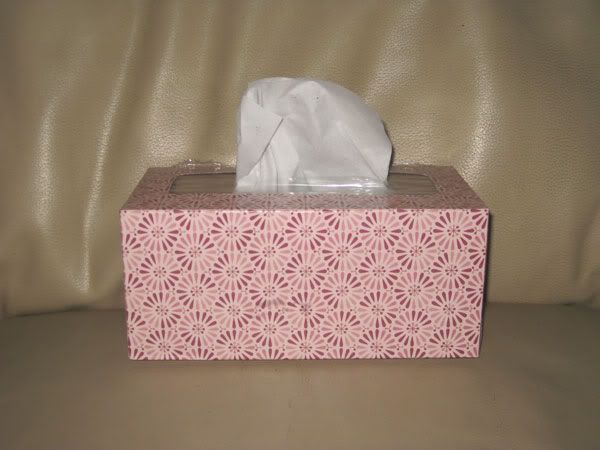 My constant companion for the day...
May 17
We walked over to the nature park. So gorgeous!
May 18
Hyrum being cute:)
May 19
Some pretty cherry blossoms on our walk.
May 20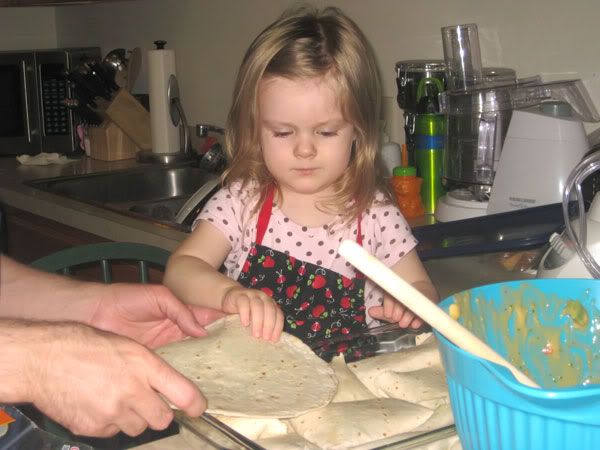 Emma helping Daddy stuff chicken enchiladas. She LOVES to help cook!
May 21
Emma loves to hold Hyrum!
May 22
The AC unit our apartment complex installed in our bedroom. Sweet! Ironically, it snowed that day...and it hasn't been warm enough to use it yet.
May 23
Hyrum chillin' on the couch. I love these overalls!
May 24
The path at our favorite park. It started raining shortly after we walked out the door...
May 25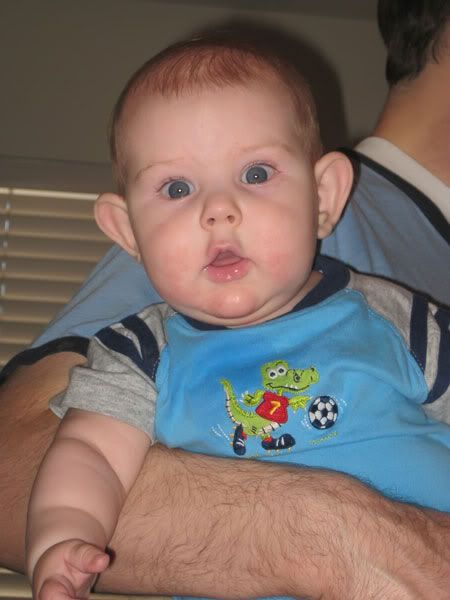 I love his startled look!
May 26
My lunch. I've been eating lots of salads lately.
May 27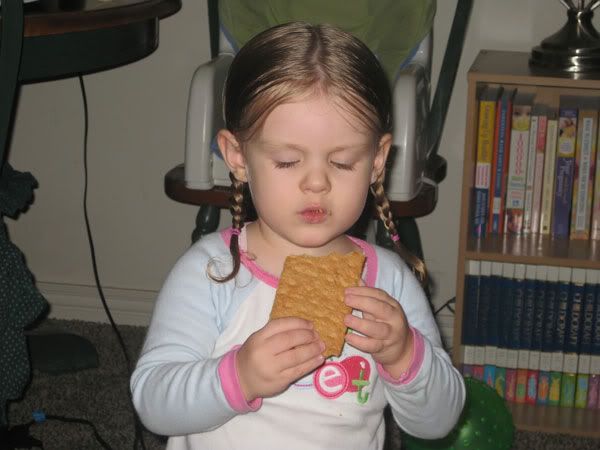 I put braids in Emma's hair. So cute!
May 28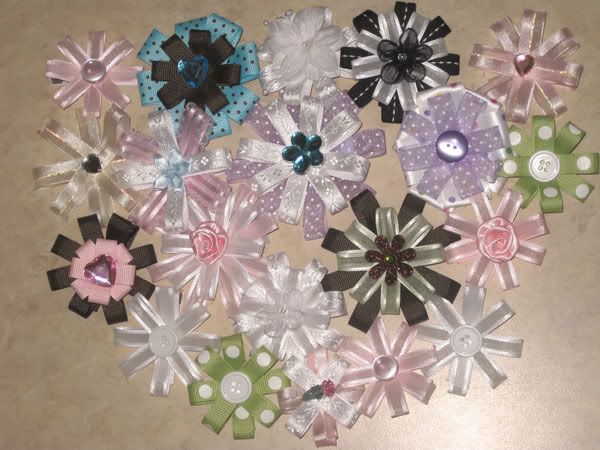 Some cute hair bows I've made for Emma.
May 29
On our way to the park!
May 30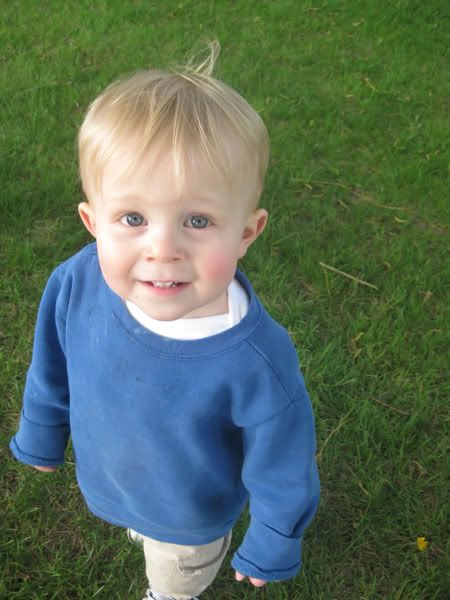 I LOVE this picture of Noah!! We had a Memorial Day BBQ at their house:)
May 31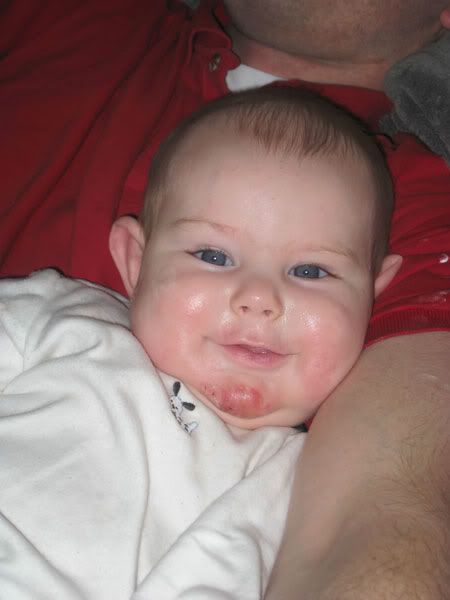 Just hanging out with Dad. Look how chapped his poor chin is!! We keep putting cream on it, but he's constantly rubbing or drooling it off.
June 1
Playing at the park:)
June 2
Pretty building at the park. LOL, and it's the bathroom.
June 3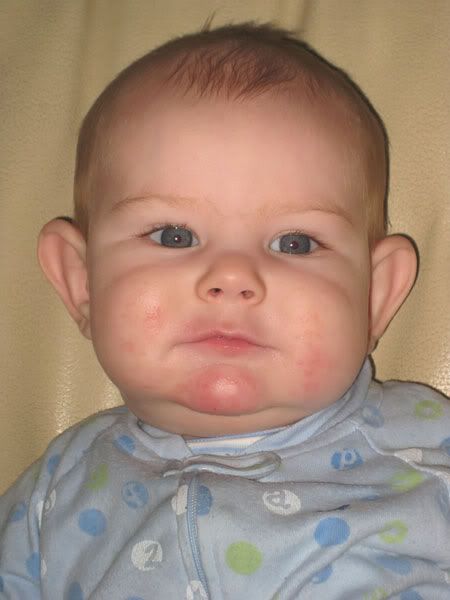 Aw, isn't he adorable?
June 4
I ♥ this!! So sweet!
Phew! All caught up! And now my poor pinky is sore from all the copy/pasting. Enjoy the picspam! Now that I'm up-to-date with posting pics, I can go scrap them!