Phew, did we have a busy weekend! Friday night, John and I went to an amazing oratorio on campus entitled "God's Everlasting Love." Wow. It was gorgeous and inspiring. Saturday started out with a stake primary (more like nursery in our stake) activity where the kids got to learn about various prophets. And, as per the norm for Saturdays around here, John had to work, and then do homework when he got home - thus limiting my scrapping time. So I honestly didn't think I'd be able to participate in very many Digital Scrapbooking Day festivities. BUT, miraculously, I was able to scrap 5 of the 7 GDS challenges on Saturday! I was able to finish up the last 2 LATE Sunday night (well, more like early Monday morning...). Sundays are super busy around here, what with church, meetings, choir, etc. We also had dinner over at Nathan and Jessica's. Day of rest? Rarely. Especially since church is from 1-4 PM - right smack dab in the middle of naptime. This is insanely uncharacteristic of me (I am SOOOO not a morning person), but I'm actually looking forward to church moving to 9:30 AM next year. At least then we'll get naptime in and have some time left to enjoy our day.
But I digress. Or ramble. Actually both;) I somehow managed, despite the madness of the weekend, to scrap ALL 7 of the GDS Super Scrappin' 7 Scrap-A-Thon challenges!! Yay!! It was SO fun. This was the first time I've actually had a chance to participate in Digital Scrapbooking Day and it was a total blast. Last November, I JUST started digiscrapping at the tail end of that weekend (but I did manage to grab some of the DSD freebies that were still up). In May, I didn't realize until AFTER I made travel plans for that weekend that DSD (in some form or another) occurred biannually. I planned to participate this time, but with the way things looked with scheduling, I didn't think I'd be able to do much. Adrenaline kicked in, however, and I was on a roll! I even got to do some DSD freebie hunting!
My house, on the other hand...well...let's not go there:D It's a serious disaster - and I can't blame it all on the almost-2-year-old. She's not the one who left clothes all over the floor...that'd be me. Horrible habit I've had for YEARS. Aaaanyway.
Now for my Super Scrappin' 7 Scrap-A-Thon layouts!!
Challenge #1 - Sketch Challenge with Andrea (using provided template):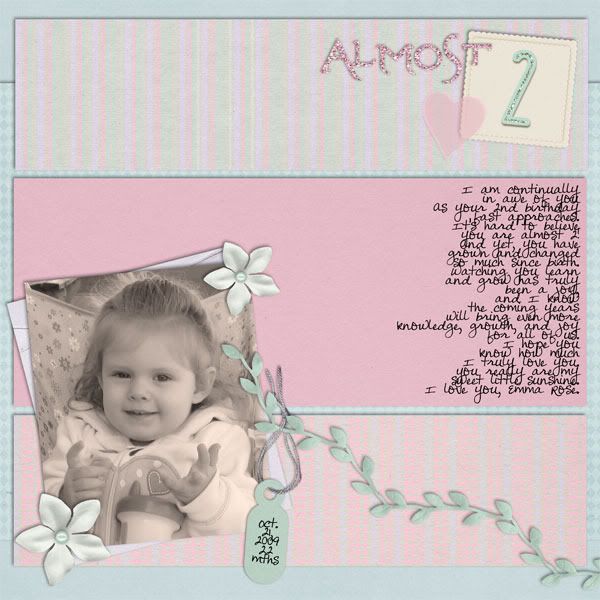 Credits:
Template: template 660, Andrea Gold
Kit: DSD Grab Bag, geniaBeana Scraps
Challenge #2 - Scraplift Challenge with Kimi: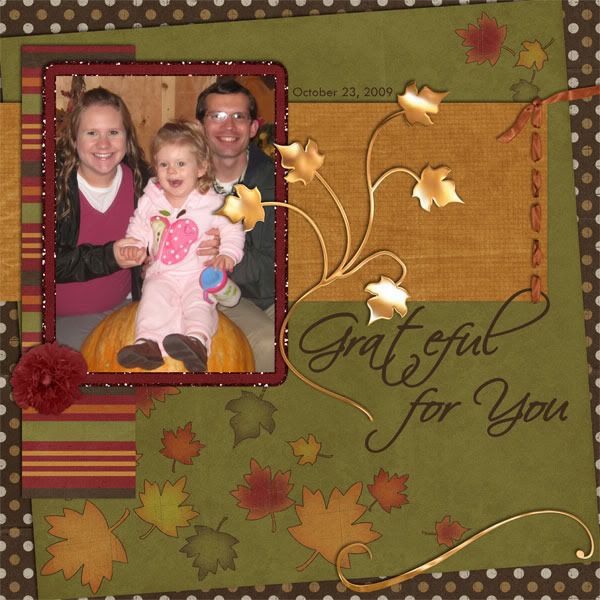 Credits:
LO Scraplifted from:
eastoneman
Kit: Gratidude, GDS Nov collab - portion by Kimi's Kreations
Also used MLAS Sept Pixel Edition
Challenge #3 - Self-Portrait Challenge with Christy:
Credits:
Template: DSD Grab Bag, geniaBeana Scraps
Kit: Gratitude (Nov collab), geniaBeana Scraps
Stitches: Sweet Memories, geniaBeana Scraps
Glitter: DSD Grab Bag, Kimi's Kreations
Challenge #4 - Make Mine A Mini Challenge with Jenn (using all pieces of provided mini kit):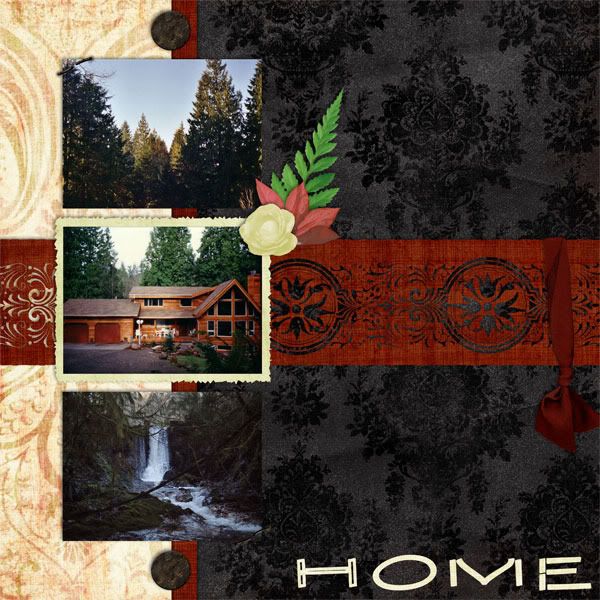 Credits:
Template: DSD Grab Bag, Kimi's Kreations
Kit: Sugar 'N Spice, Dancing Princess Designs
(This is my parents' house, by the way - I don't actually live there now, but it's still "home.")
Challenge #5 - No Photo Challenge with Debra: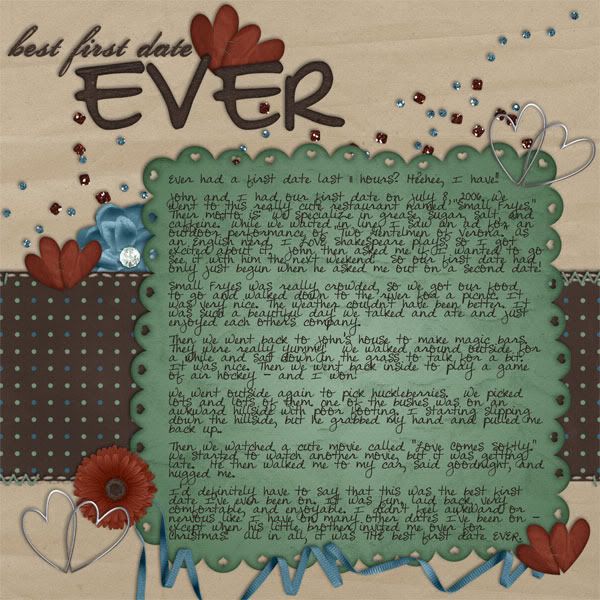 Credits:
Kit: DSD Grab Bag, Kimi's Kreations
Challenge #6 - Wordart Challenge with Holly (using provided "I Scrap to..." wordart):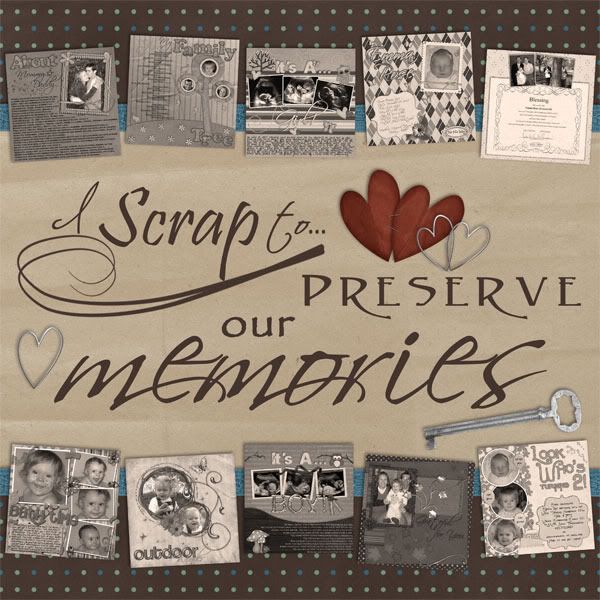 Credits:
LO Scraplifted from:
Kimi
Kit: DSD Grab Bag, Kimi's Kreations
Challenge #7 - Font Challenge with Val: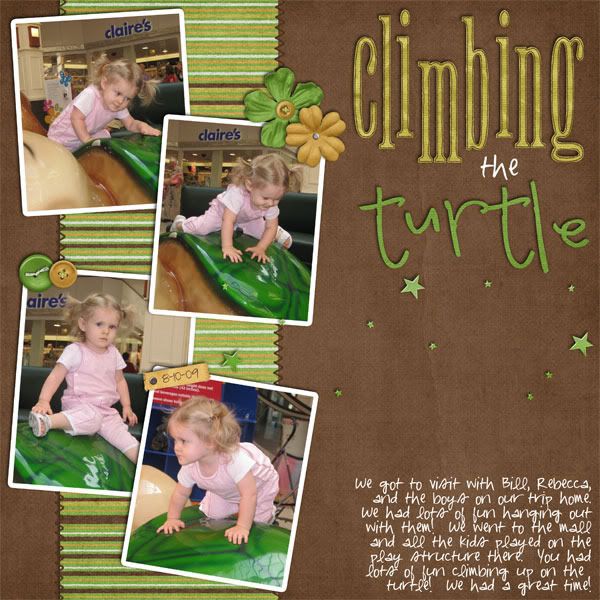 Credits:
Kit: Lil Dude, geniaBeana Scraps
Ooo, look what I just got in my inbox:

:D
Now for today's template, which is of the LO above. Template 51 is a 12x12" 300 DPI template in PSD format, pre-adjusted for print bleeding. Here's the preview: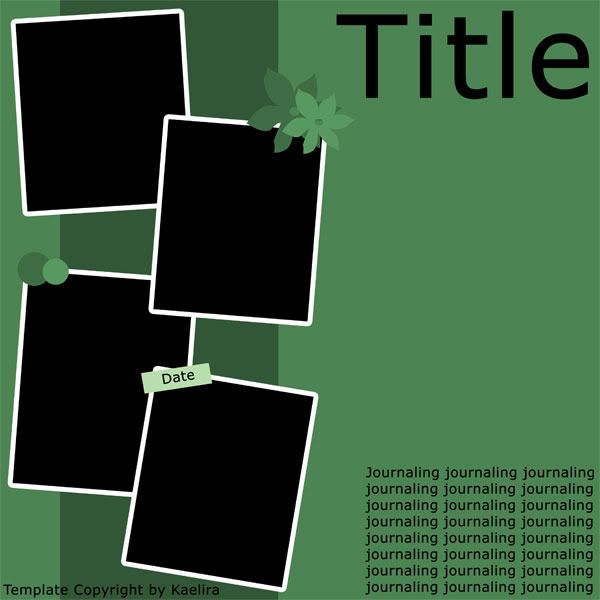 You can download it
here
.
As always, I love hearing back from you and seeing your LOs with my templates:) I hope everyone had a great Digital Scrapbooking Day!!
Hm, now to scrap those Halloween pictures or to take a nice warm vanilla sugar bath...hm...hard choice! Most likely, both;) I stay up entirely too late...I blame 3rd trimester insomnia. 32 weeks today, by the way. Oh, and I got 3 awesome packages from my mom today:D Yay! Baby stuff and birthday/Christmas presents for Emma. Woohoo!