Woohoo, this is my 100th post here!! How cool is that? What a perfect way to ring in Digital Scrapbooking Day this weekend! Be sure to check out all the fun events - there are lots of freebies and amazing sales to be found! And I've got a free template to share, too. I hope I'll get the chance to play, but weekends are pretty busy around here, so we'll see. But check out what's going on over at GDS this weekend: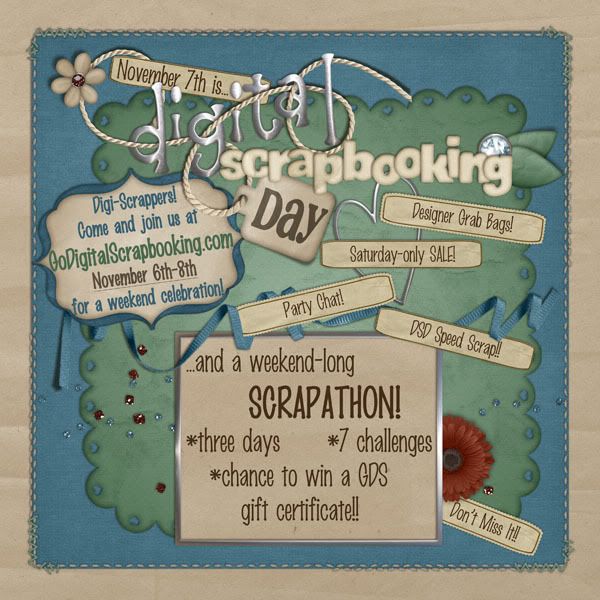 Kimi's Kreations already has her grab bag up in the store, a $15 value,
for only $4!!
(Pssst, the GDS preview was made using her grab bag, too:D) Check it out (image is linked):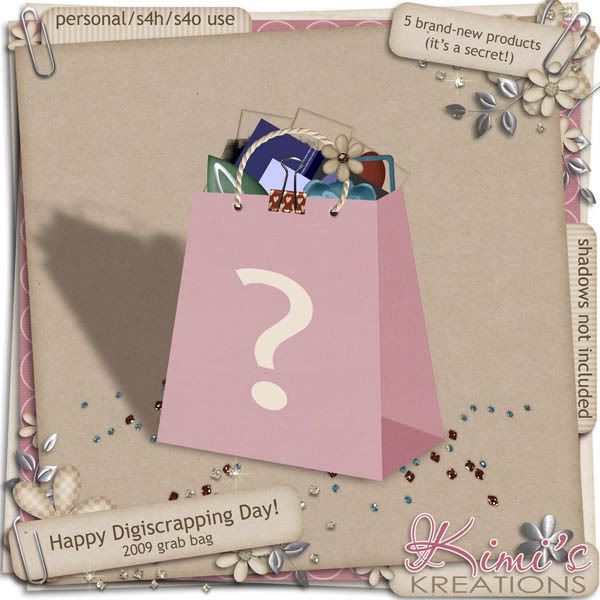 This pack is bursting with $15 worth of product! But shhh...it's all a surprise! Inside you'll find:
-A full kit
-A coordinating alpha
-A glitter pack
-A template pack
-A pack of clustered frames
-A pack of photomasks
...over 230 MB total!
And so you can get an idea of what's in the kit, here's a page I made using one of the templates, the kit, and the coordinating alpha:
As for me, life is good. I can't believe Emma will be 2 in just 3 weeks (on Black Friday, in fact)!! And I'm due in less than 2 months. I still hope this little guy decides to come sometime between mid and late December (just not on Christmas or Christmas Eve) - we could sure use the additional child tax credit right now!! Money is super tight, but that's to be expected. We have MOST of the things we'll need for the baby and I'm almost all done with Christmas and birthday shopping. Ah the joys of having John and Emma's birthdays and our anniversary during the holiday season. And we'll have another birthday this time of year, too! Oh, and I pre-ordered our joint anniversary present: Harry Potter 6!!! Walmart is having an awesome deal right now where you can buy the Top Ten New Releases for $10 each - with FREE shipping!! Check it out
here
if you're interested. We have lots of packages coming soon: 3 from my mom with birthday, Christmas, and baby items; 1 from an awesome friend who made me a Mei Tai; Emma's baby book; John's birthday present; and now our anniversary present. Yay, I love packages! Another awesome friend recently sent her brother (who goes to school here and went home last weekend) up with a bag full of baby clothes for us! Yay! Just a few more things and we'll be all set.
And now for the new template! Template 49 is a 12x12" 300 DPI template in PSD format. And, starting with this template, all new templates will come pre-adjusted for print bleed issues. So when you go to print, you won't have to worry about anything being cut off the page (unless, of course, you add something to the bleed zone). Template 49 was made from Emma's 1 Month - 1 page from her baby book. The second half will (hopefully) be coming soon! Ideally this weekend, since I'll have another grab bag to brag about, but we'll see how things go. Anyway. Here's the preview: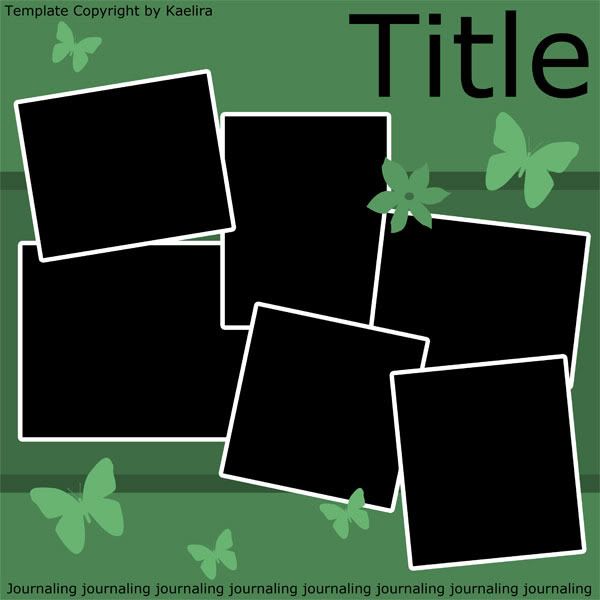 You can download it
here
.
Thanks for stopping by! And have a great Digital Scrapbooking Day!!