We've had a lot of fun this fall! Now that it's pretty much winter here, it's time to share our fun. Seriously, we've had snow on the ground for days already. Bleh. We'll likely see white out our windows until just before we move in April.
As always, I have lots of pics. I really try to limit them, but it's soooo hard. Especially since I have the cutest kids ever. I can't resist the cuteness!
I didn't edit most of these; the more pics I have to share, the less inclined I am to go through and edit them! I
did
remove red-eye on the ones that played nice with the auto red-eye remover :)
I already posted a straw maze pic, which was a total blast. We got seriously lost. They had an awesome tunnel towards the end! I'd have enjoyed that part more had I not been carrying a crying, hungry newborn while trying to keep track of Emma. But all in all, it was lots of fun.
We went to the pumpkin patch. So fun! We rode the kiddy train, went through a kid-size straw maze (which was MUCH easier to navigate), climbed the pumpkin pyramid, and, of course, picked out our own pumpkins to take home.
Riding the train :)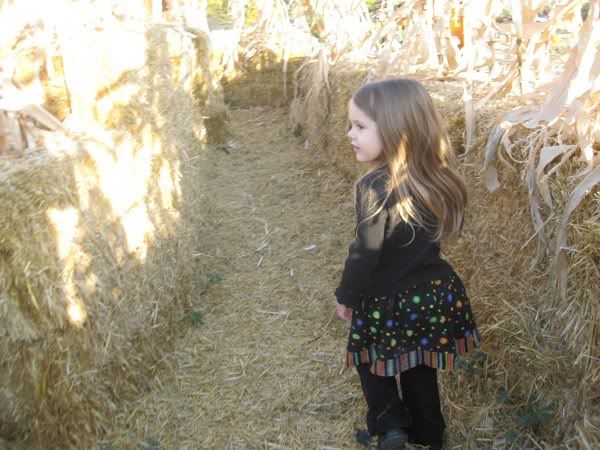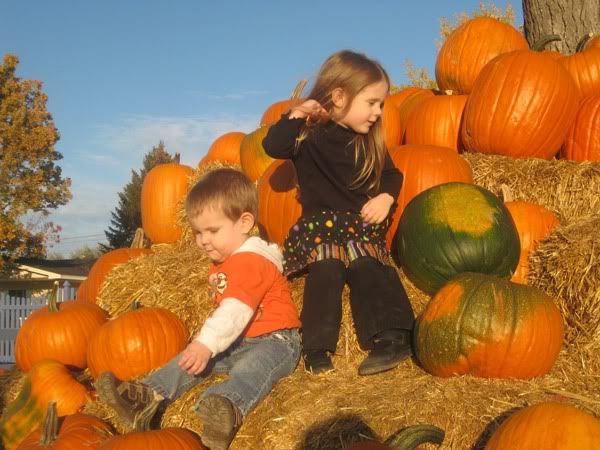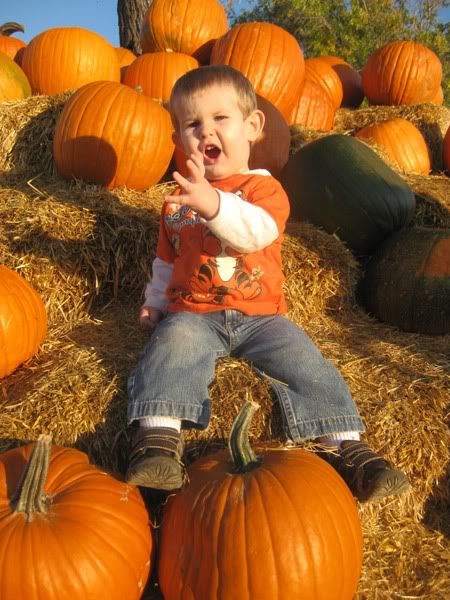 He kept picking up straw, tossing it, and saying, "staw, staw!" So cute.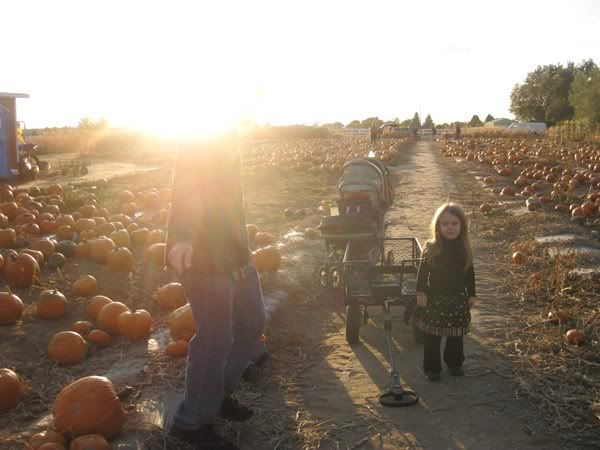 John's being translated!!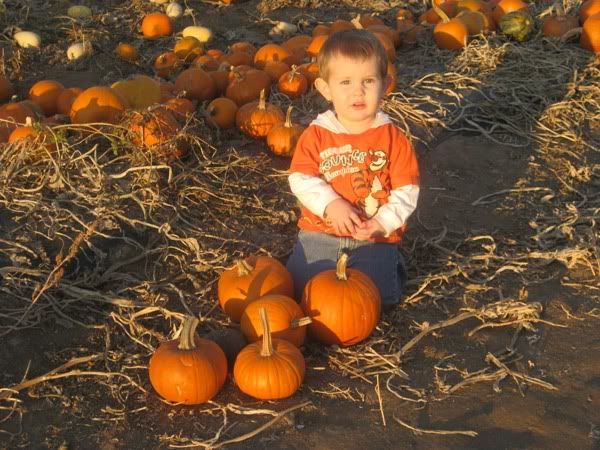 He loved picking up the pumpkins. He made this little pile.
Super Dad!!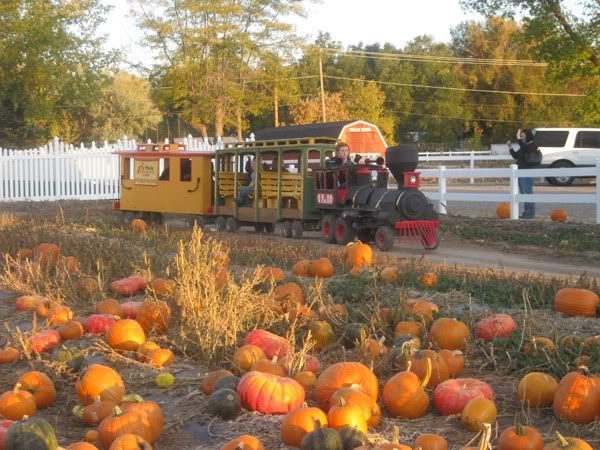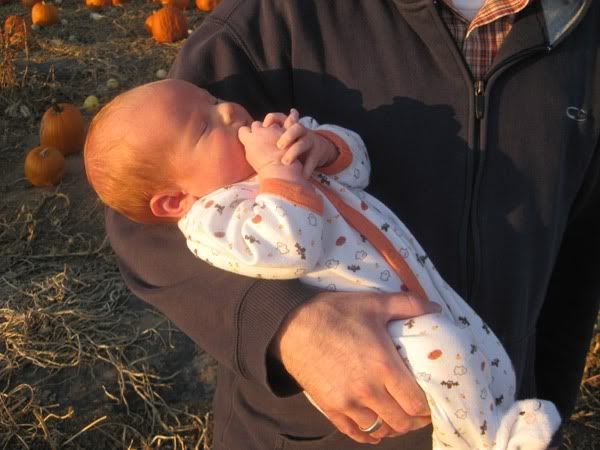 Look, his hair matches the pumpkins!
Then we carved our big pumpkin for FHE.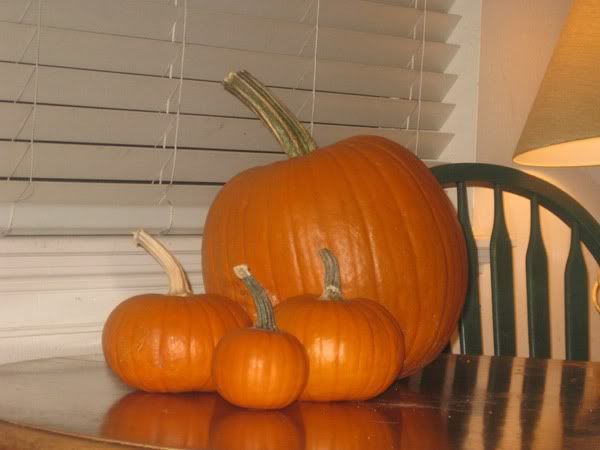 Our pumpkins before the pumpkin massacre.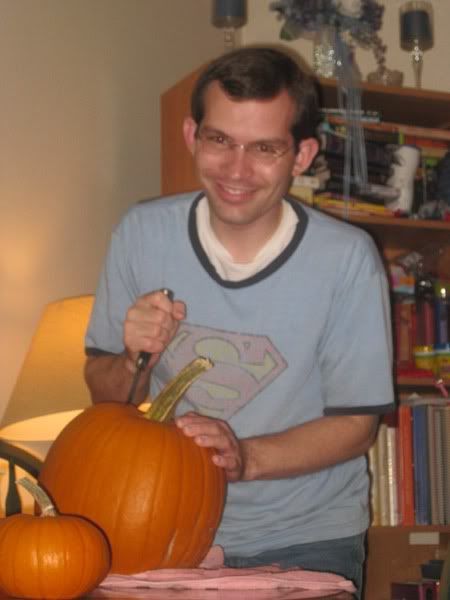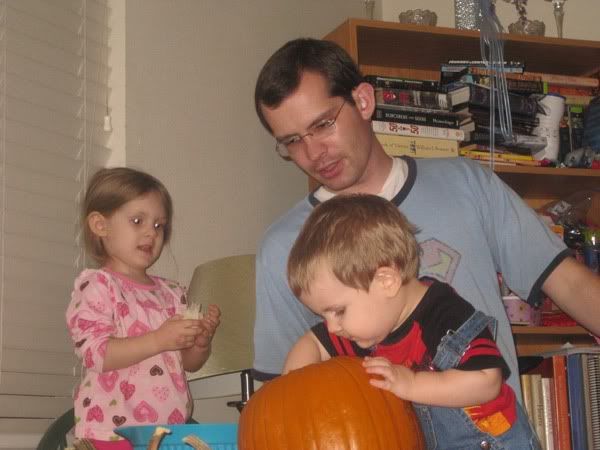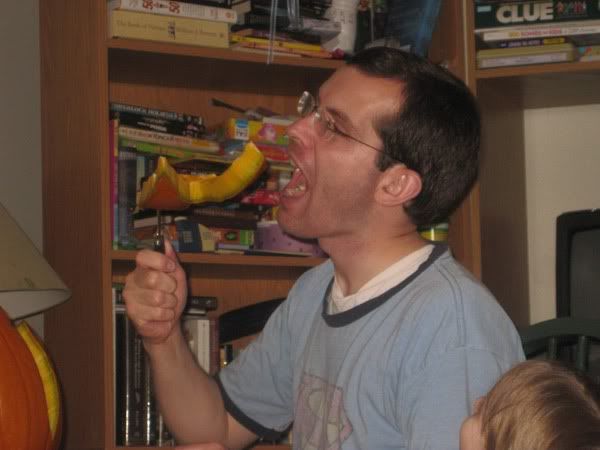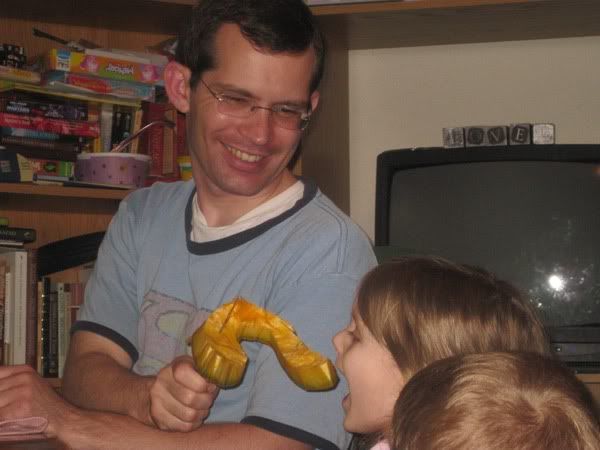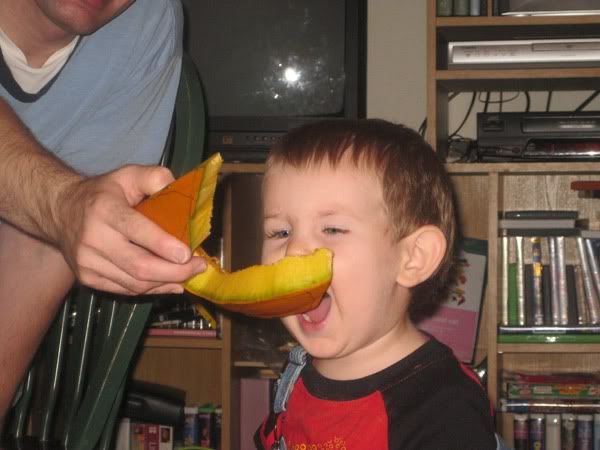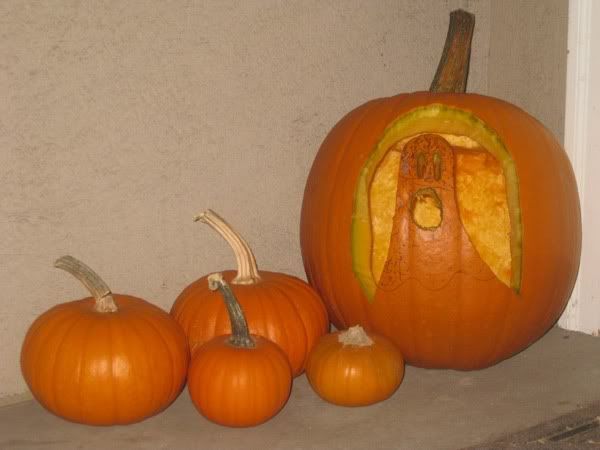 After the carving, on our front porch.
We went to our ward Halloween party. We dressed up as cats and dogs. Emma decided months ago that she was going to be a black cat for Halloween. Then she said the girls in our family should be cats and the boys should be dogs. Since I didn't have anything else planned at the time and it was cheap and easy, why not? So that's what we did! Most of the pics I took were pre-party getting ready pics since I spent a good chunk of the party feeding my baby.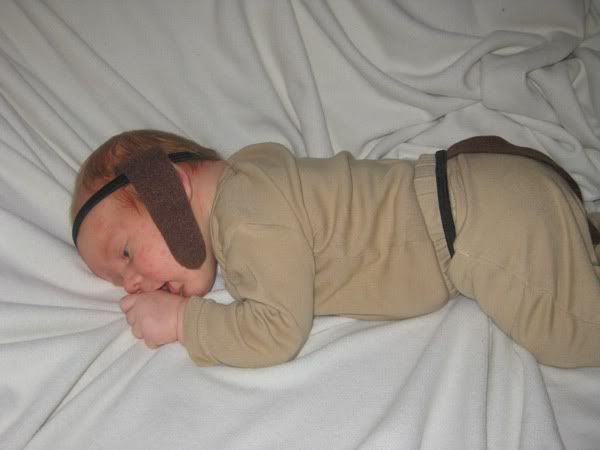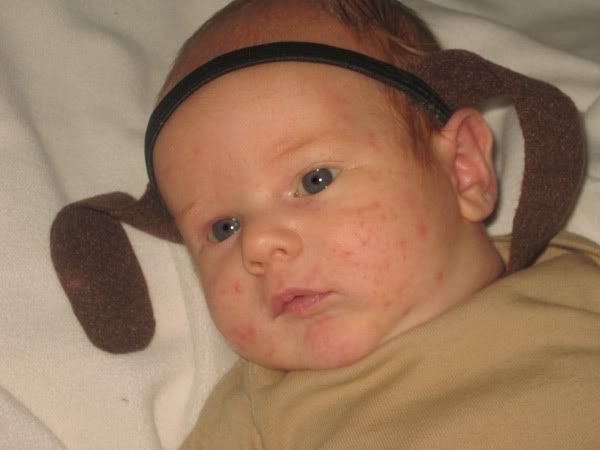 Isn't he the cutest little puppy ever?!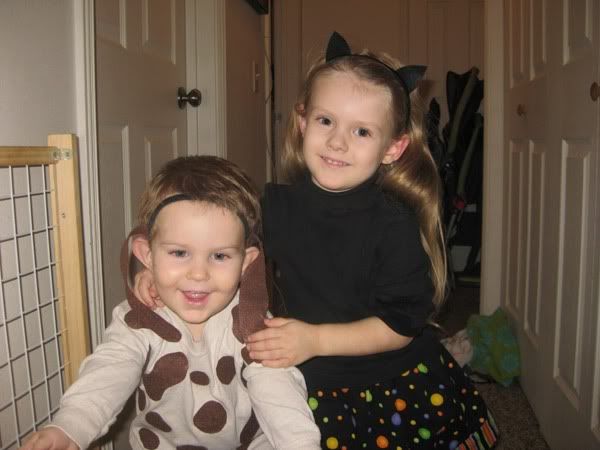 And the cutest kitty and
big
puppy ever!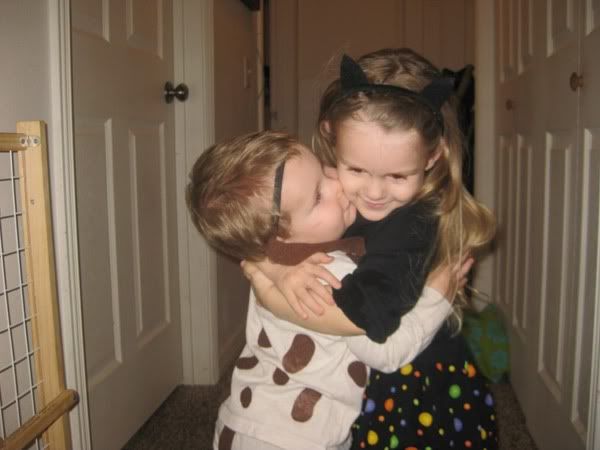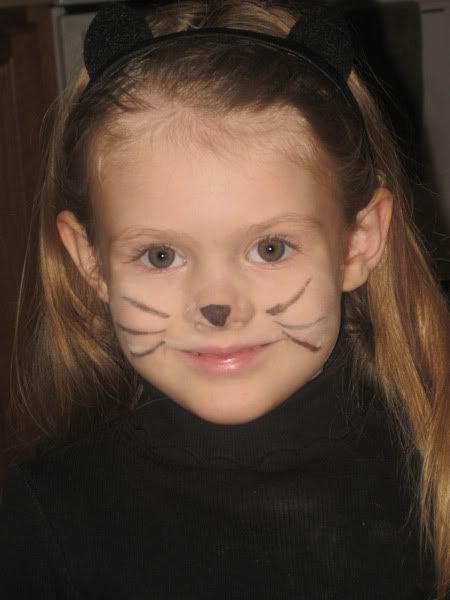 All made up and ready to go!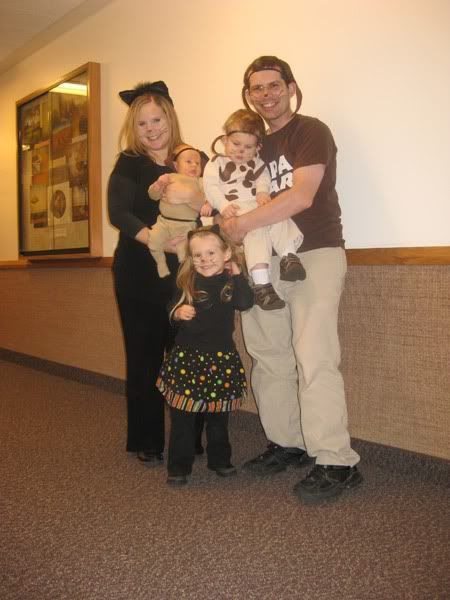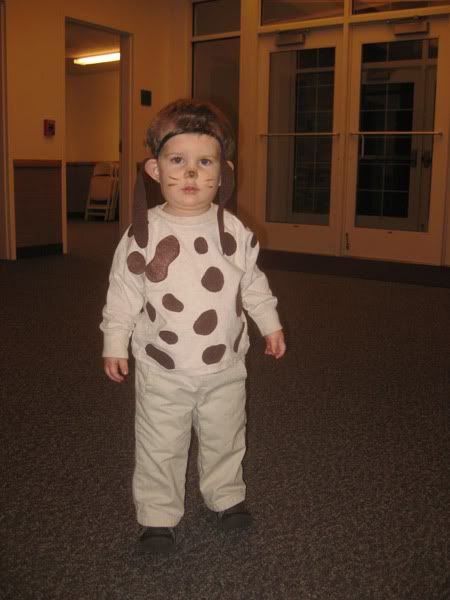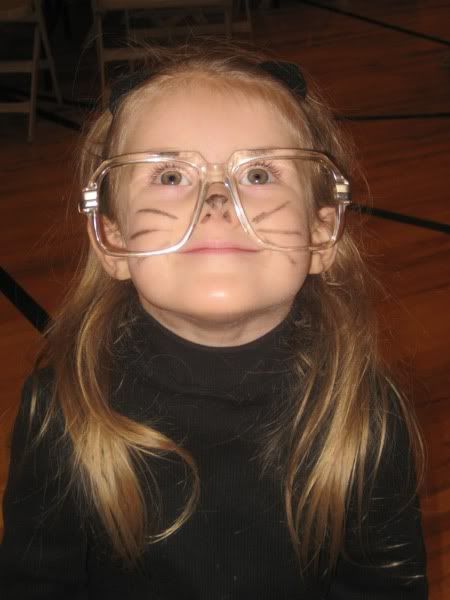 One of our friends wore gigantic glasses as part of her grandma costume and Emma got to try them on. This picture cracks me up!
And then, of course, the real Halloween! We went to a kids' party at our friends' house. We brought mini donuts to share, fished for candy, played with friends, and made haunted houses.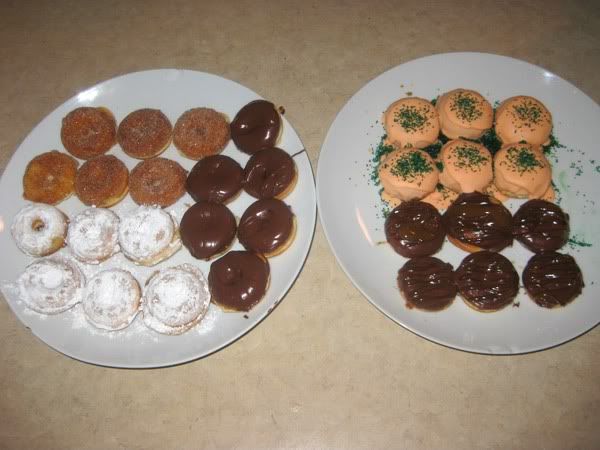 Homemade mini donuts! These were a
huge
hit!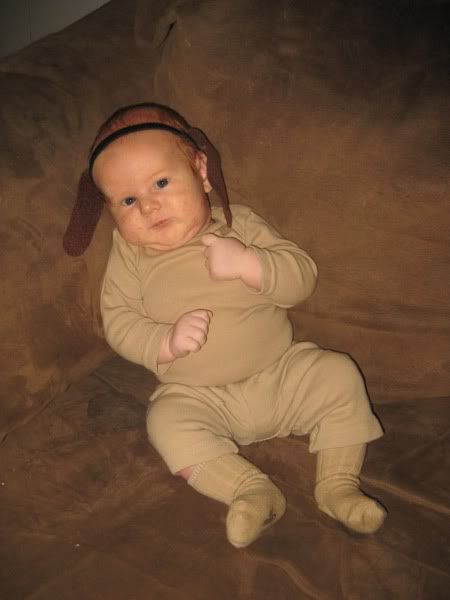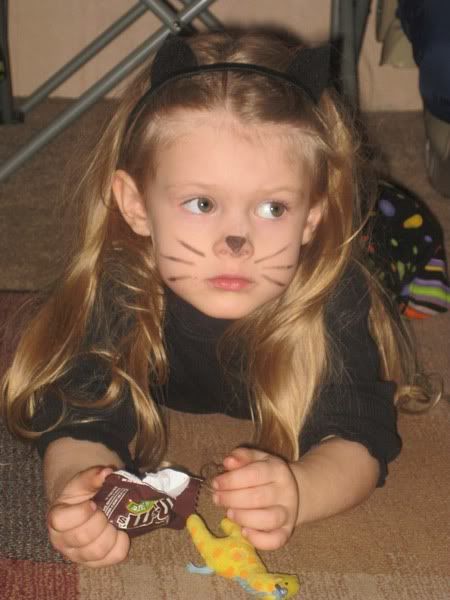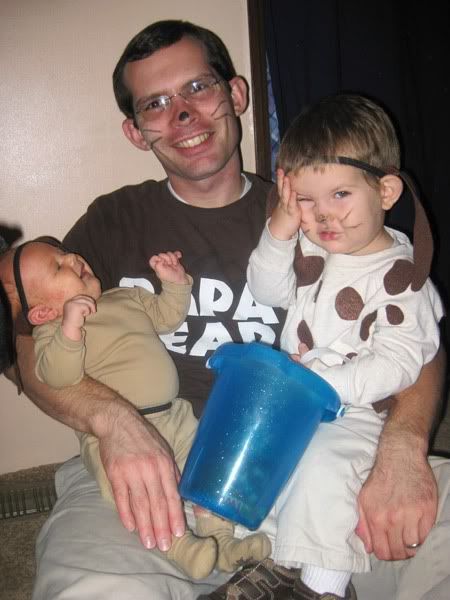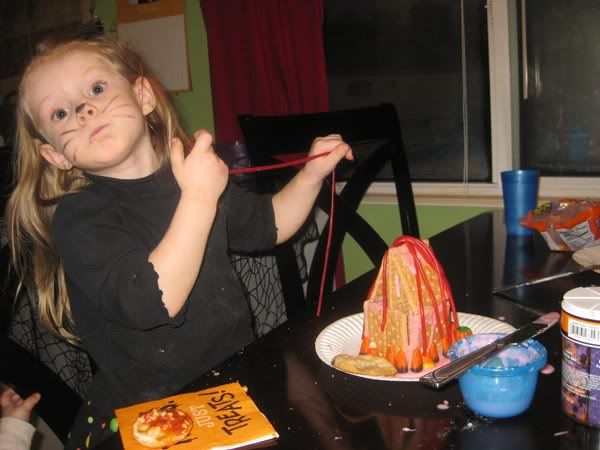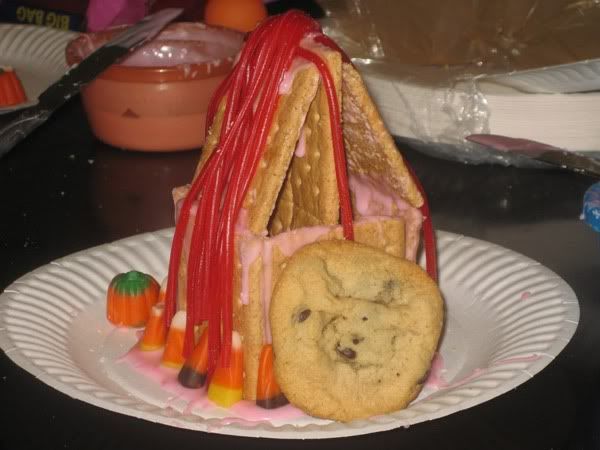 I built our haunted house and Emma decorated it all by herself. What an artist!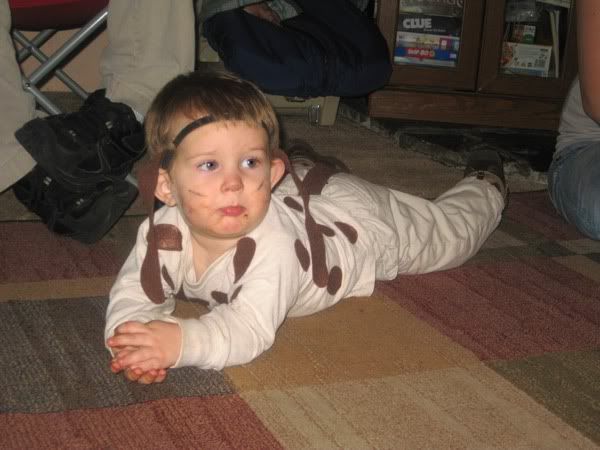 What a fun Halloween! It's been a great fall. I have some fabulous family/newborn pics to share in the nearish future, so come back soon!