I haven't done much scrapping at all this year, what with pregnancy and taking care of 2 munchkins. Life has been crazy stressful off and on. But I do have a few pages to share :)
First, I made this cute page with geniaBeana's Verdant Splendor: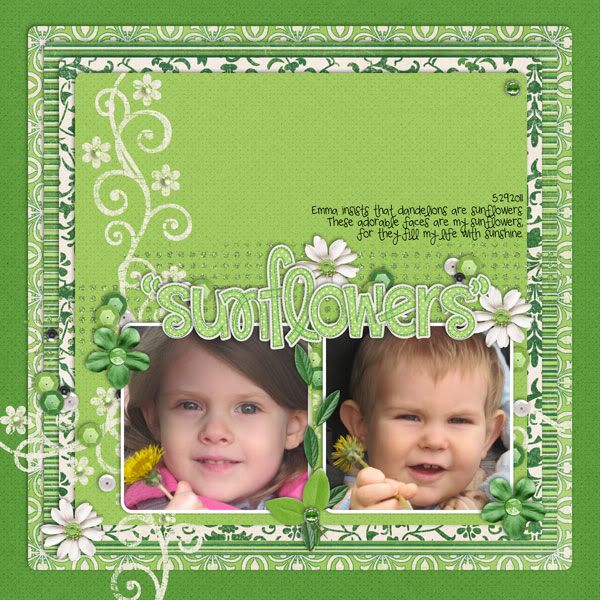 Then I played with her Dood kit: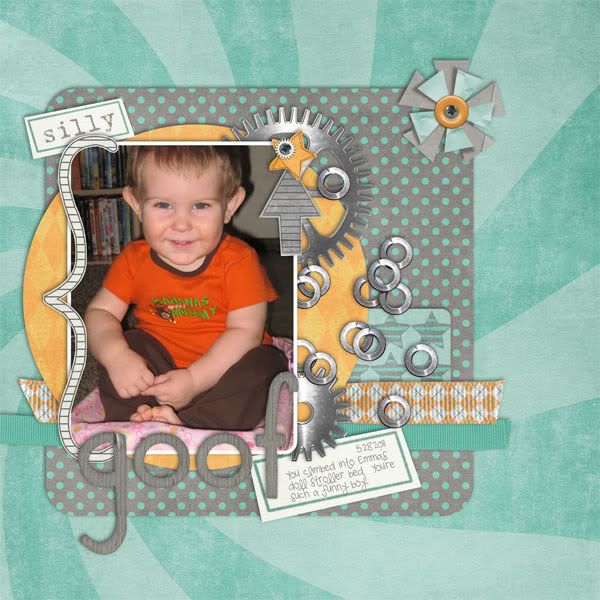 And finally, today I made a Father's Day card using geniaBeana's He's the Man and one of Cluster Queen Creations templates. They made an awesome template pack together and this is one of the templates from it.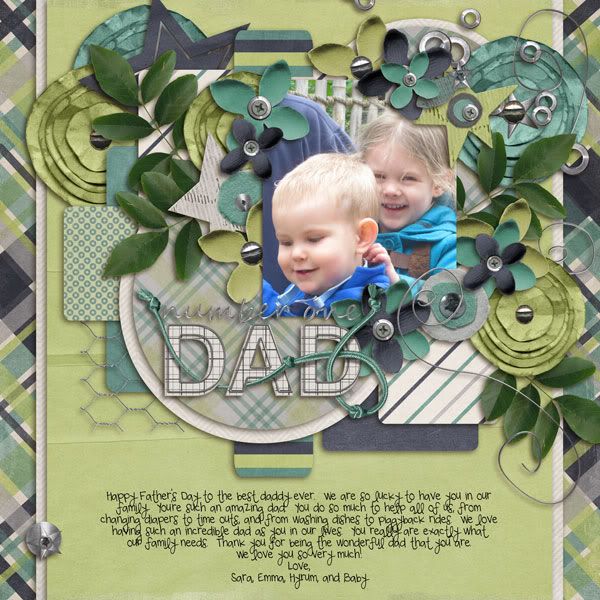 Haha, I totally cheated and sent my dad the same card but with different text. It took me most of the day (while my kids trashed the house), so it balances out.
Happy Father's Day to all the wonderful dad's out there! Most especially my amazing husband. He really is the best dad ever. He's always so patient and loving and willing to step in and help when I hit breaking point (which has been happening a lot lately...). Happy Father's Day, John! And Happy Father's Day to Dad, too. Tomorrow is also my mom's birthday, so Happy Birthday Mom!
I'm soooo ridiculously behind on scrapping and posting in general. I hope to get caught up someday. I think I'll try to tackle both in small doses. I still have like 2 months of photos to sort through. And I want to get Hyrum's baby book done before the new baby comes...
So many things I want to do and so little time to do them in. *sigh* And I don't exactly use the time I
do
have as well as I should.
But at least I have something to post :) I hope to post more soon.