Lookie, I have a new blog layout. I love it. I had lots of fun designing it in Photoshop. I got to play with geniaBeana's new collab with Dylabel Designs, Dragonfly Wishes. It just came out today. I love all the bright, springy colors.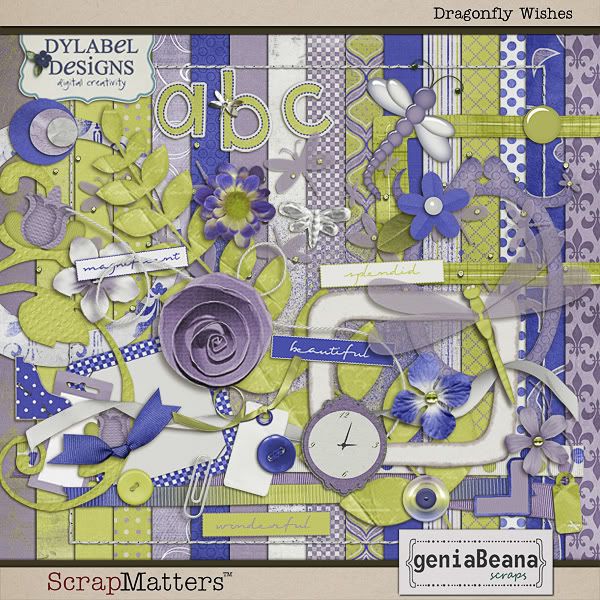 Isn't it fun? It's on sale for 20% off. Image is linked to geniaBeana's ScrapMatters store.
Spring comes super late where I live. Winter seriously lasts 5 months. The snow is finally starting to melt, but we're still a ways from having real spring weather. So I had to be a little creative with my layout...
I also scrapped a page with another collab geniaBeana did with Nikki Epperson Designs. This kit is called Oh Boy; it's perfect for layouts of all the little boys in your life. Image is linked to the store :)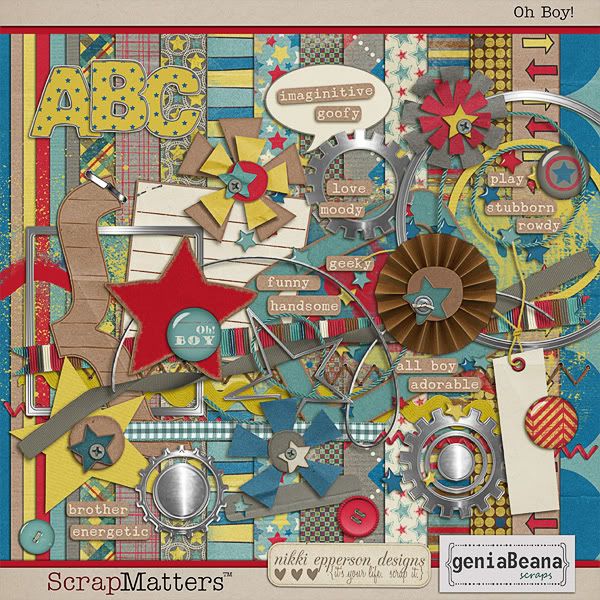 I used one of geniaBeana's Simply Stated V2 templates for my page.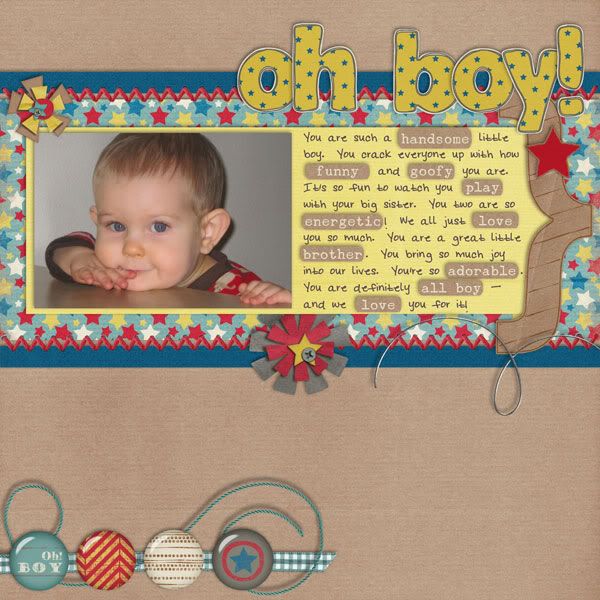 I love how these pages turned out :D It helps that I had awesome kits to work with ;)