Wow am I behind again! Life is certainly busy these days. Most of the little computer time I get these days is spent nursing a baby, so I rarely have BOTH hands to type with...which certainly has an impact on my desire to blog! I AM keeping up with Project 365, though. At least, the taking pictures part. I'm behind on the scrapping, but I'll catch up pretty quickly I think. Hopefully sometime this week?
I have a TON of things I could post about, but the longer I go between posts, the more I have to write about and the less time I have to adequately do so. I'm (mostly) catching up on posting my P365 photos this post. I hope to get a real update-type post up soon ish.
But first, some sad news. On January 17th, my uncle passed away. He had cancer and was in a lot of pain from it. It was very aggressive and had spread all over. The whole ordeal has been very difficult for my family. I scrapped this page in memorial, using a new collab by geniaBeana and JennCK entitled Change of Heart:
I will eventually make a memorial scrapbook, but first I need pictures and stories and such from family members.
I also am finally posting my Week 2 P365 LO. I finished it awhile ago but have yet to post it here. I used geniaBeana's Hazy Shade of Winter kit again:
Today's template is from this LO:)
And now for TONS of P365 photos that I'm ridiculously behind on. I'm only posting through February 7th since I haven't completely decided which photo I want to use from the 8th. It depends on the rest of the week's photos:) Anyway, here are the pictures:
January 14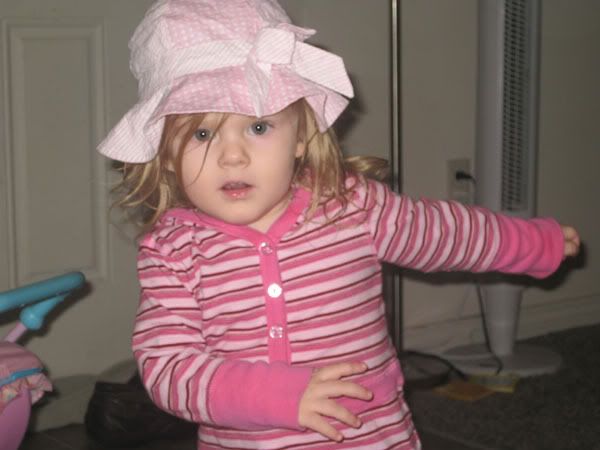 Emma loves to wear hats! She constantly puts hats on her head, pulls them off, and puts them back on.
January 15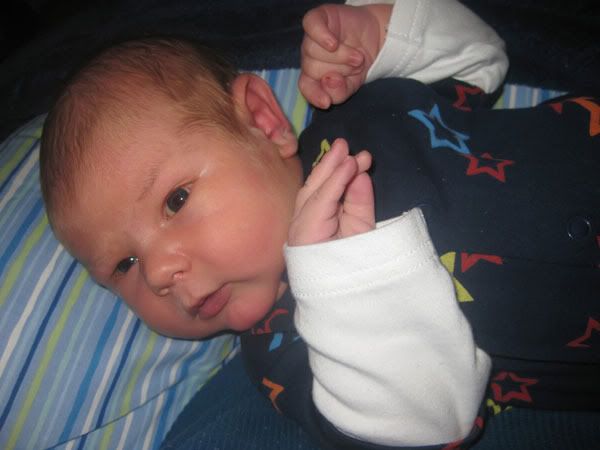 Hyrum being cute:) John's mom bought him this adorable sleeper.
January 16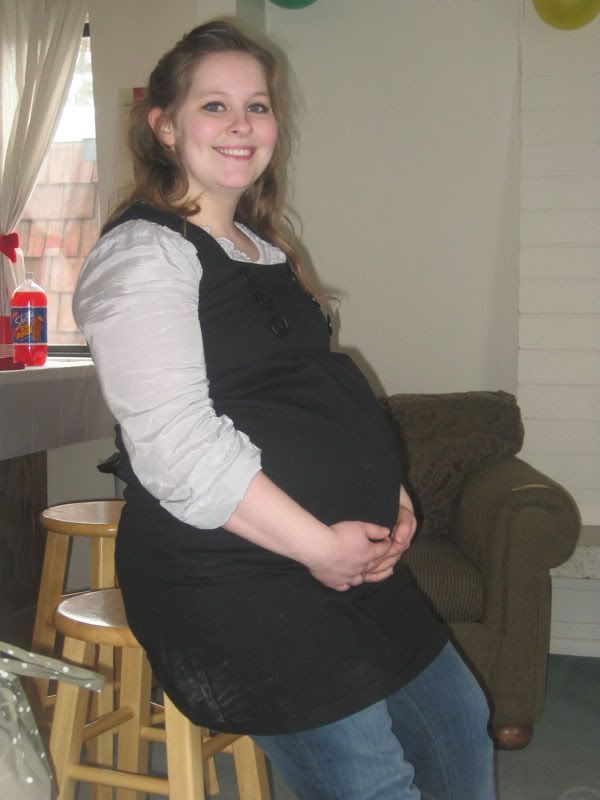 My sister-in-law Jessica at her baby shower:)
January 17
Emma during bath time. She loves to play in the tub, but she hates having her hair rinsed off!
January 18
This is how Emma fell asleep at naptime...
January 19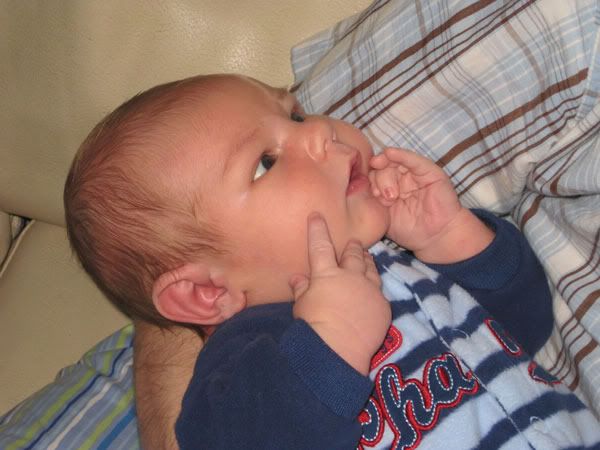 Hyrum being cute in Daddy's arms.
January 20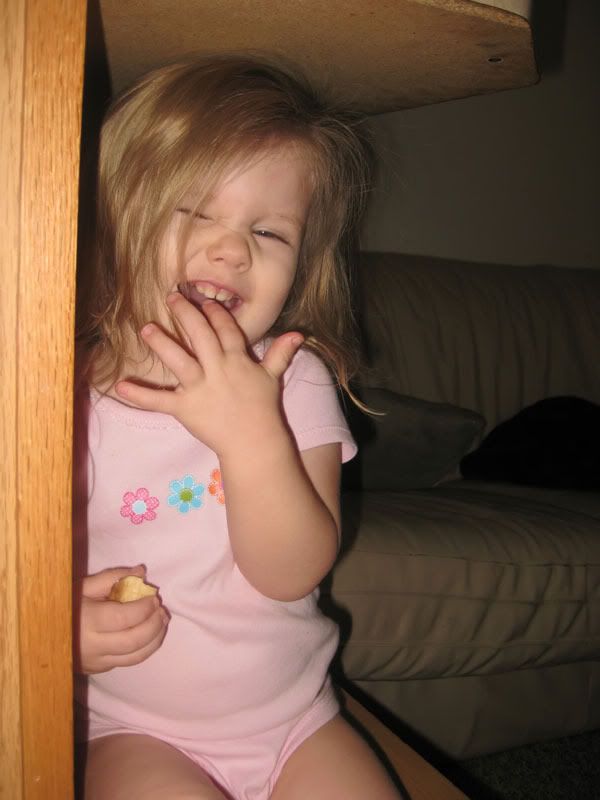 Emma being a goofball!
January 21
Aw, sibling love. Well...sort of. Hyrum doesn't look too pleased with the situation.
January 22
Isn't she beautiful?
January 23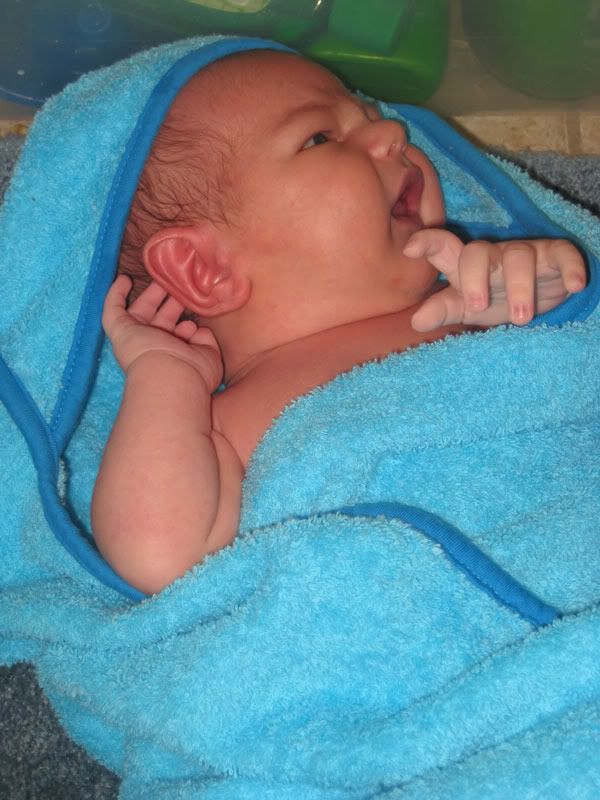 Hyrum after a bath.
January 24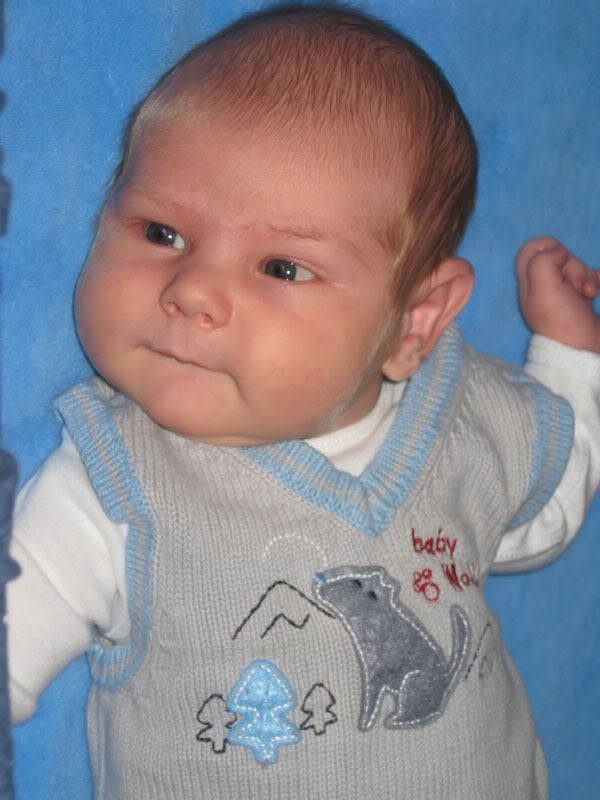 Hyrum right before going to church for the first time!
January 25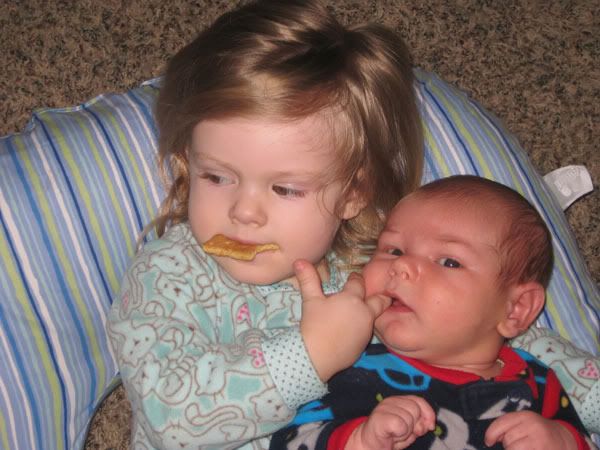 Emma sticking her finger in Hyrum's mouth.
January 26
Our living room window, all decorated with snowflakes and our family as snowmen. I did this back in December but never got around to taking a picture of it (at least, not in the daytime).
January 27
Emma in yet another of her hats. She constantly puts hats on!
January 28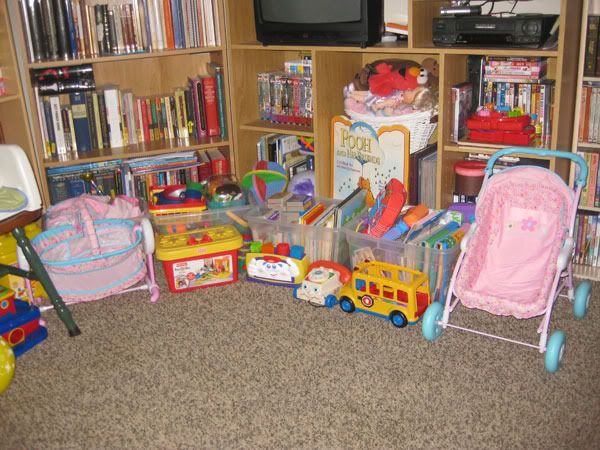 All the toys (that are NOT in storage) neatly organized.
January 29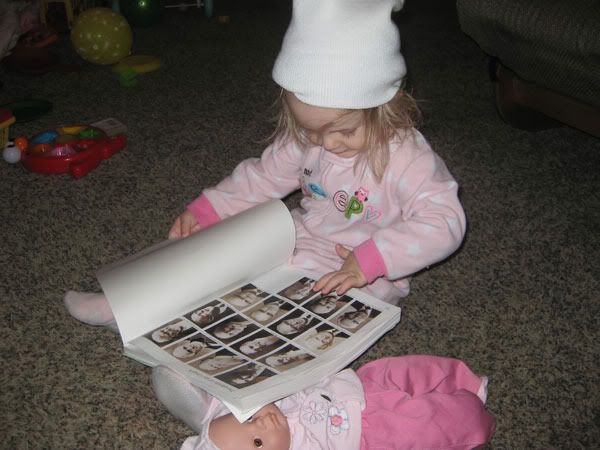 Emma reading the scriptures:)
January 30
Hyrum in one of my favorite outfits. Too bad this was the ONLY time he got to wear it! Emma had a pink one just like it when she was a newborn, too.
January 31
We finally have a current family picture!!
February 1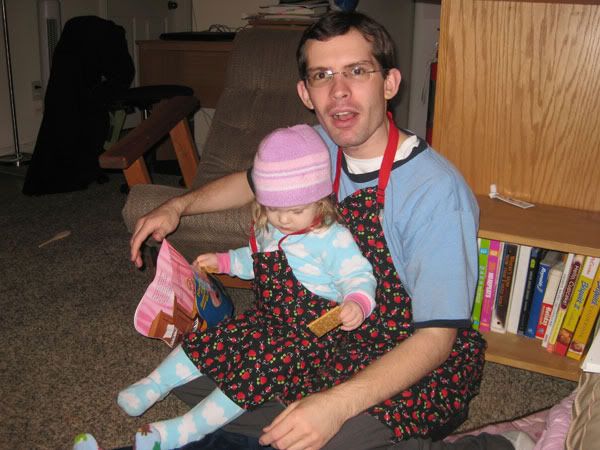 John and Emma in the matching aprons my mom made Emma and I for Christmas.
February 2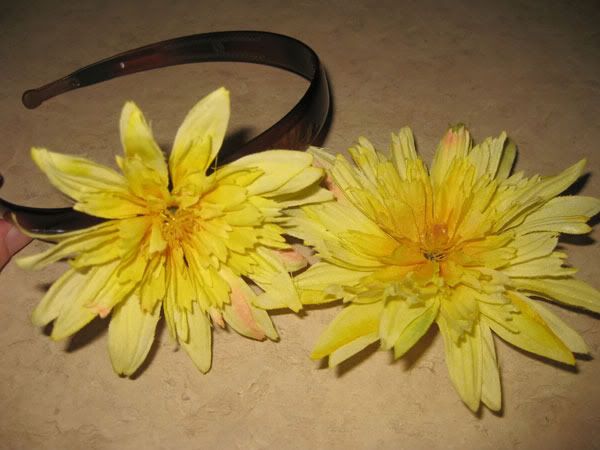 These are the cute hair flowers I made for Victoria for her birthday. I just hot glued fake flowers onto a clip and a headband.
February 3
My sister-in-law Victoria on her birthday:)
February 4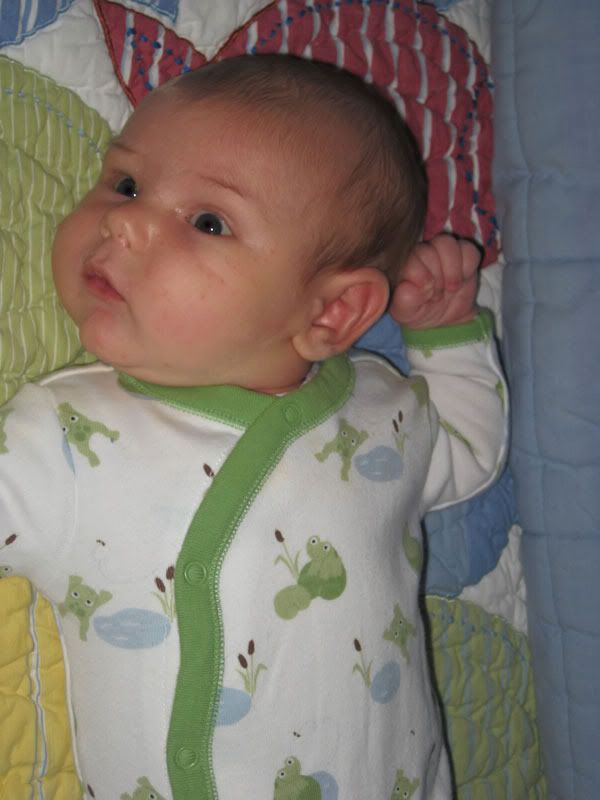 Hyrum's 1 month photoshoot! I can't believe it's already been a month.
February 5
John and I got to go out on a date. We went to a local pizza place; this is a slice of the yummy Oreo dessert pizza they make:)
February 6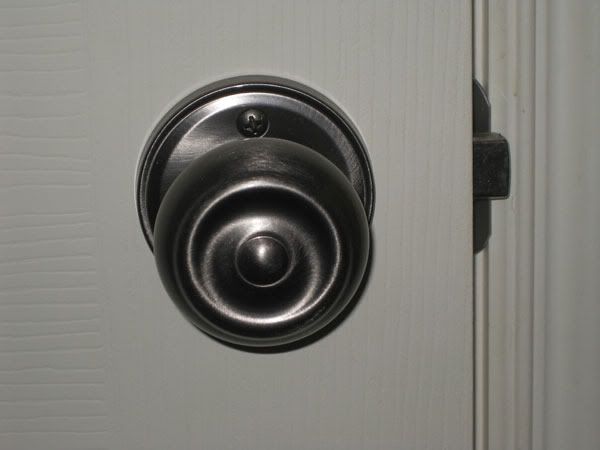 Emma's doorknob...that morning, she woke up and opened her door for the first time on her own. Then, she knocked on MY door, ran back to her door when I answered, and happily exclaimed, "I did it!!" ...time to put on the child-proof knob covers!!
February 7
Emma playing with her Hello Kitty purse before church.
Aaaand that's all the photos for today. Phew! More coming soon, I hope! I don't like being so far behind. I need to do a more text-ified update, too, but I think this post is plenty long with all the pictures I'm posting. Besides, a picture is worth a thousand words, right? And I've got 25 here. So there you go, 25,000 words right there;)
But I DO have a template for those of you who managed to scroll through my photos;) Template 58 is a 12x12" PSD file based on my week 2 LO above. Here's the preview: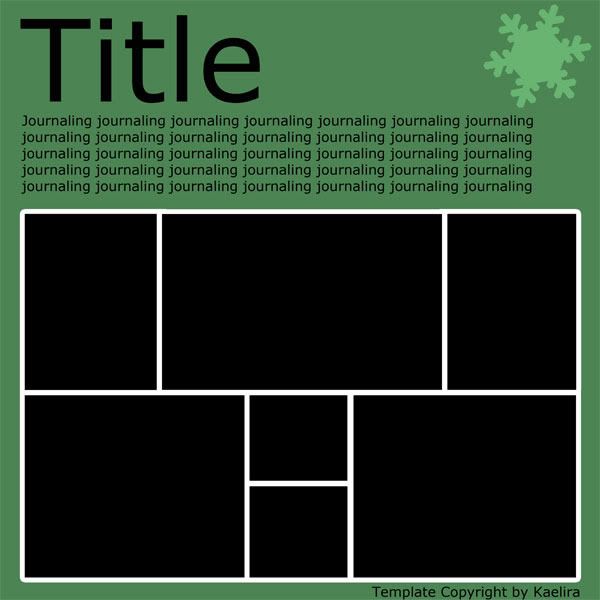 You can download it
here
.
Wow, I've had this blog (and, therefore, have been making templates) for over a year now. Craziness! LOL, I've definitely improved in my scrapping and template making abilities over the last year - especially since I was still a newbie when I started this blog.
Hm, both kids are (currently) sleeping - I suppose I should get some sleep too? But I have a dentist appointment tomorrow and won't have time to shower beforehand if I don't do it now...guess it's shower time for me!